The Prime Minister boogied onto the stage to the strains of Abba's 'Dancing Queen' for her keynote speech, a move variously described by commentators as "weapons-grade cringe material" or, less kindly "like an elderly drunk aunt at a wedding".
Theresa May dances her way onto the stage for her big speech at #CPC18, as Abba's Dancing Queen plays in the background ??

Live updates: https://t.co/fzegYJuJvG pic.twitter.com/A3xTSTUjva

— BBC Politics (@BBCPolitics) October 3, 2018

May tackled last year's disastrous outing swiftly with cough jokes and telling the hall she had spent the night super-gluing the back drop in place to ensure no mishaps this time.
She used the centenary of the First World War as a springboard to speak about hope for the future and what can be achieved if everyone pulls together; a clear call for unity in her party over Brexit.
As well as re-asserting the Conservatives as the party that backs business, May made pledges on home-building and a promise that spending on public services would rise as a decade of austerity came to a close, as well as using a running theme that better days lie ahead for the country.
The speech follows criticism yesterday by media outlets including the BBC, Channel 4 News and ITV News in a letter to her spokesman, Robbie Gibb, in which they complained about the decision to limit the number of broadcast interviews granted by the PM.
Three public affairs specialists give their verdict on whether they thought the speech was a hit or a miss:
Hit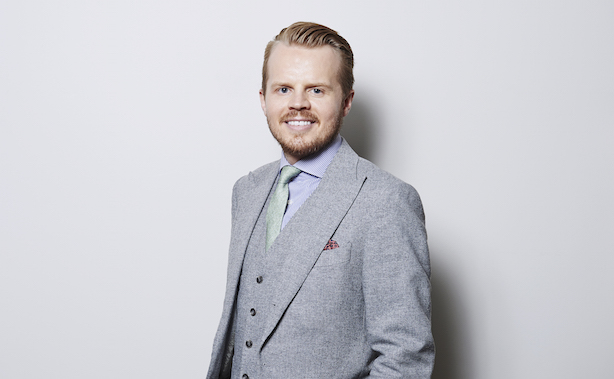 Oliver Foster, chief executive of Pagefield
Ambling onto the stage to arguably Abba's greatest ever hit, those in the hall in Birmingham were just hoping the Prime Minister would make it to the lectern in one piece, and Boris wouldn't run on to the stage covered in wheatsheafs from his recent running route. But she did more than survive; she set out a positive vision for the future of conservatism, speaking to the country as well as the Party, and crucially reminding every viewer of the threat posed not by a no-deal Brexit, but by a Prime Minister Corbyn.
Attacking the opposition is always safe ground for a leader at conference, as it was for Boris Johnson in his pseudo leadership speech yesterday. But heaping praise on previous Labour administrations was a smart move, allowing her to pitch the Conservatives as the party of unity, not division. A step in the right direction for a country weary of political point-scoring and – perhaps cynically – an olive branch to Labour moderates who she might need in the upcoming parliamentary battles over Brexit.
The problem with the speech, as it was with conference as a whole, was the lack of coherent and ambitious policy solutions. Despite some interesting discussions in the fringes, the reality is that the administration is totally (and understandably) preoccupied with Brexit. Recycling policies on borrowing caps for local councils and fuel duty might put enough wind in her sails for the next few months, but is it enough to continue to push Corbyn back in the opinion polls?
Party members will return home with Dancing Queen playing in their heads, tapping their feet in delight at a Prime Minister who - whatever is thrown at her - still manages to come out fighting, stoically and resolutely loyal to her party and to her country. Others, Boris included, will be working out their next move - this speech will not have seen off the kind of threats the Prime Minister faced within her own parliamentary party when she began conference. The question is, will it have started to turn the tide of public opinion in favour of the only game in town - which is precisely what it was designed to achieve.
Qualified hit


Stephen Day, senior managing director and partner at FTI Consulting

In this year's address May's objective was three-fold: firstly, to deliver the speech without incident and mishap; secondly, to issue a call for unity that would resonate both within the hall and in the wider country; and thirdly, to counter Labour's increasingly populist policy agenda. Against these limited measures she broadly succeeded, in so far as any one speech can be judged in its immediate aftermath.
This year's Leader's Conference Speech will perhaps be best remembered for the manner of the Prime Minister's entrance, dancing awkwardly to the strains of Abba's Dancing Queen. Something that it is hard to imagine any of her predecessors contemplating (least of all Mrs Thatcher). Yet this undoubtedly cringeworthy, self-mocking of her own recent trip to Africa did seem to endear her to the crowd in the hall.
The speech was at times classic May – she delivered a positive message about the diversity of her own cabinet and senior colleagues in the context of a modern Britain in at times awkward and old fashioned language referencing Scottish Tory Leader Ruth Davidson as engaged to her girl-friend (Modern inclusive) and 'with child'. (An expression more commonly used in this country in 1918 than 2018.)
The substance of the speech was 'One Nation' in tone; she attacked Labour, as what she called the 'Jeremy Corbyn Party' and unusually for a Conservative address, name-checked no fewer than six former Labour Leaders from Atlee to Kinnock. She railed against ideology, which was outwardly warming to her own anti-Labour theme but was also a thinly veiled attack on her own right wing and, in particular, Messrs Johnson and Rees-Mogg.
On Europe and Brexit she repeated her post Salzburg line, which was popular with Conservatives and sections of the media then, and again today, saying: 'I have treated the EU with nothing but respect; the United Kingdom expects to be treated in the same way.' Overall, this was not a rhetorical masterpiece, none of May's efforts are; but it was to coin a phrase 'strong and stable' in substance, as well as delivery.
Hit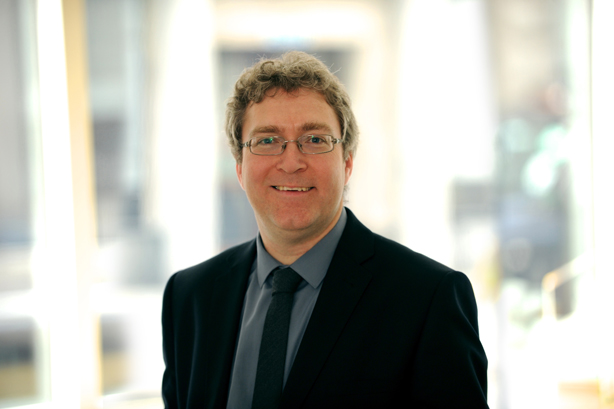 Stuart Thomson, head of public affairs at Bircham Dyson Bell
The Conservative Party is engaged in a battle of personality politics – conference week has come down to Boris vs Theresa. Luckily, the PM's frankly embarrassing dancing entrance, backed by Abba's Dancing Queen, didn't set the tone for the whole speech. Once the obligatory opening jokes were out of the way, she toughened up.
Mrs May used this speech to remind people that she is Prime Minister and has a vision for the country. She tried to stand above the personal attacks but couldn't resist some digs at Rees-Mogg and Boris. The PM was at her most animated when criticising Jeremy Corbyn and the Labour Party. The PM did her best to unleash her inner Thatcher, proclaiming Britain's strengths and wrapping herself in the Union Jack whilst totally rubbishing Corbyn's approach.
There was also some policy depth to the speech, especially on housing and cancer care (which had real echoes of the New Labour approach to the NHS). She did, though, have to spend time reminding the party why they are Conservatives and defending free markets, going back to World War One to talk about fairness, sacrifice and solidarity (presumably ignoring World War Two because Labour won the following election in 1945!)
There was no escaping Brexit and the speech was partly a sales job for her version. The party knows it needs to pull together, but can't see beyond Brexit. Mrs May attempted to set out a post-Brexit world and tantalisingly announced that officially 'austerity' is dead. The speech was a success on many levels, not least in exorcising the ghost of speeches past. This was a livelier and more animated Theresa May, but the critics will not be silenced and it remains doubtful whether she will be given the time to implement her post-Brexit vision for the country.