Brands2Life names new digital head
Brands2Life has appointed digital specialist Kinda Jackson (above) as managing director of digital. Jackson joins the agency from international public relations agency MSL, where she previously held the position of head of digital. Whilst at MSL, Jackson built the agency's influencer marketing offer and worked on a range of consumer and corporate client campaigns, including the London launch of the award-winning P&G femcare #likeagirl. She also worked with global brands Cartier, Danone, Nestle, Netflix and Renault. Prior to her role at MSL, Jackson spent over eight years at digital agency, Agency.com, where her clients included BT, the COI and John Lewis. At Brands2Life, she will sit on the agency's board and take over the management of its 20-strong digital and social team. Jackson will be responsible for driving business growth in the digital team, as well as deepening its expertise to broaden Brands2Life's integrated offer. She will also work closely with clients across the agency to continue to evolve their communications.
Palm PR wins launch of UK's 'first drinkable hangover cure'
Food and drink communications and digital agency Palm PR has been appointed to manage the UK launch of liquid hangover cure HangZing. Palm won the integrated PR project in a three-way pitch. Founded by British chemical engineer Mohit Wadhwani, HangZing uses "ground-breaking science" to create "radical food and drink products" made out of "naturally-functional ingredients and ancient antidotes". The campaign will focus on educating UK consumers on the product and its usage. Palm's activity will focus on supporting sales and distribution growth to help the business tap into Britain's expanding £495m healthcare and supplement category. Palm will work with traditional media and digital influencers to secure reviews and endorsement.
Well Hello wins BioSure account
UK HIV self test providers BioSure has appointed Well Hello to handle consumer and corporate PR on all projects, as well as press office activity. Well Hello co-founder Lisa Taylor, who will lead the account, said: "HIV is still an issue in UK society and we want to do our bit to help end this epidemic. The first step is getting ever-more people to self-test, as early diagnosis is crucial for successful HIV treatment and stopping transmission."
Wolfstar to lead PR on dog equipment brands
Leeds-based PR and social media agency Wolfstar has been appointed by European dog equipment distributor Accapi Group to lead PR efforts on its autumn and winter range. The company distributes dog brands Ruffwear, Kurgo and Planet Dog. Wolfstar will collaborate with Accapi Group's internal team and also deliver an influencer outreach programme to secure coverage, increase brand awareness and support retailers, as well as deliver events and provide strategic advice.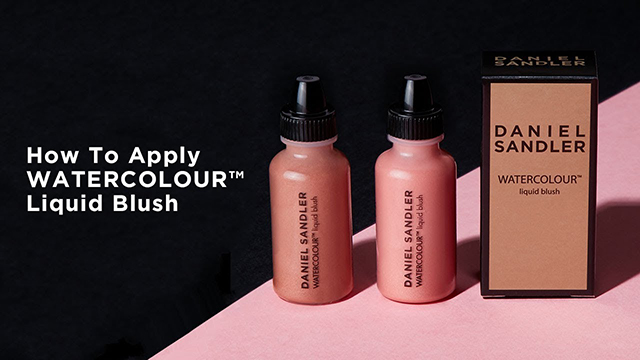 Fever to drive Daniel Sandler's social and influencer strategy
Makeup brand Daniel Sandler Cosmetics has appointed Fever to help it developing a strong social media, press and influencer strategy. The aim of the project is to position the brand as a leader in natural makeup products. "We are thrilled to be working with Daniel Sandler Cosmetics to champion natural beauty," said Madison Hughes, Fever PR head of social media and influencer relations. "The beauty industry is a dynamic one, with perceptions of beauty continually evolving and being redefined, so partnering with a modern brand that still has a stellar heritage in this fast-paced world makes this an exciting new win for the business."
Octopus wins Agritech digital company
Octopus Group has won PR and content agency duties for trading platform Hectare Agritech. Hectare provides digital marketplaces to farmers trading in livestock and combinable crops. It also offers a digital payment service. Octopus Group will be rolling out a communications strategy in the farming and food production industries, including PR, content, events and social media. The programme will focus on conveying opportunities in digitising the business of farming by "increasing transparency, efficiency and security in farming, as well as offering competitive pricing and clear processes to improve animal health".

Full Fat picks up clients, undergoes rebrand
Creative communications agency Full Fat has won several accounts in recent months, including Ally Pally Fireworks; dining experiences company Divine Proportions; wine delivery app platform Vinterest; Funicular's Productions immersive show Journey to the Underworld; and Lost Lecture's speaking events The Electrograph. The agency has also rebranded with what it describes as a vibrant, original and colourful design (above). It said the design reflects "expertise in cultural experience building brands for millennial consumers via creative PR and social campaigns".
Montage grows client book, hires senior account exec
Montage Communications has picked up three clients – Stokes Sauces, Crude drinks and Swiss water bottle brand SIGG. The retail marketing agency specialises in FMCG, food and homewares brands. In the wake of the new business wins, Montage has appointed Lilli Hender, (below), as senior account executive. She joins from Cambridge-based digital marketing agency Genie Ventures, where she was a senior PR and editorial executive. Montage Communications creative director Aime Southgate said: "Lilli has strong experience across the board and a solid grounding in all aspects of PR, from media relations to content creation, social media community management and the strategic development of accounts. She's joined at a pivotal time in the agency's growth, having recently secured three new clients."