Light Night Leeds, which is in its 14th year, takes place this week (Thursday 4 and Friday 5 October). It will feature a phantasmagoria of illuminated and projected installations, transformed landmarks and famous buildings, more than 60 arts events across 10 city zones, and music and dance.
Leeds Council has augmented much of its comms for this year's event. Whereas in previous years it simply issued a press release ahead of the festival, in the past two it has ramped up its PR activity. The council now works closely with the event organisers so it can gather information and shape stories about the programme and artists as early as possible.
For this year's theme of progress and innovation, the PR team promoted 'Certain Amount of Change', a specially-commissioned projection celebrating Leeds suffragettes Mary Gawthorpe and Leonora Cohen; while the prospect of a fire-breathing dragon appearing on the facade of The Queens Hotel provided a more lighthearted story for press to pick up.
Given that Light Night Leeds is a festival dedicated to the visual, the comms team is using social media to disseminate its comms, mainly via Facebook, Twitter and, increasingly, Instagram. There is already social buzz about Fantastic Planet's giant illuminated humanoids (pictured below).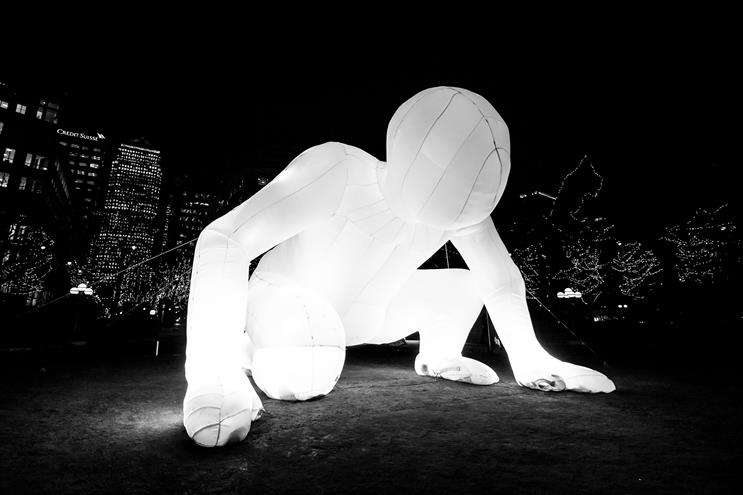 Leeds' social strategy spans earned and paid-for. While the latter helps boost publicity ahead of events, Leeds will use Facebook Live and Twitter Live to post from events as they happen.
Traditional media marketing, such as leaflets and posters, is also playing a role in comms, particularly in Leeds city centre.
All activity is being targeted at a diverse audience at a local, regional and national level, including families and young people. Messages include that the free-to-attend Light Night is one of the UK's biggest annual arts and light festivals.
Leeds Council's comms team will use a variety of measures to gauge the event's success, based on visitor numbers, local and national press coverage, social-media engagement, website hits, and the findings of a feedback survey posted on social media and handed out at the event.
Full campaign evaluation is planned post-event and the council will also commission independent evaluation of it to measure PR and marketing impact.
A spokesperson for Leeds Council told PRWeek that it is keen to develop an app that will enable people to access information on future events, plan their experience and share content with friends.
---
Click here to subscribe to the FREE public sector bulletin to receive dedicated public sector news, features and comment straight to your inbox.
Make sure you register for the site to access more than one story per month.
To submit a news, comment, case study or analysis idea for the public sector bulletin, email Ian.Griggs@haymarket.com