It is the first time a UK authority has indicated it could look into instances where influencers buy fake followers to inflate their perceived audience, and comes in the wake of the advertising regulator releasing new guidelines on influencer marketing.
The practice can potentially deceive marketers and agency partners who consider the size of an influencer's reach when choosing talent for campaigns, even though experts warn influencers are not a cost-effective reach platform.
At a recent PRWeek Breakfast Briefing, Competition and Markets Authority (CMA) director of consumer law Jason Freeman told a room full of marketers and agency professionals the watchdog could start looking into audience fakery.
"Going back to our definition of commercial practice, I wouldn't rule out that we might seek to look at those sorts of false claims," Freeman said.
"We haven't done so yet and we don't have a public opinion on it, but if we can see that a commercial practice is influencing consumer behaviour or, in some circumstances, misleading other businesses, then we have the power to take enforcement action and might choose to do so."
A recent PRWeek investigation found a lack of oversight and regulation to monitor and take enforcement action against fraudulent followers, which US agency Mediakix estimate claims cost up to $100m (£73m) a year.
PRCA director general Francis Ingham has called on regulators, including the CMA and Advertising Standards Authority, to produce meaningful guidance on the issue.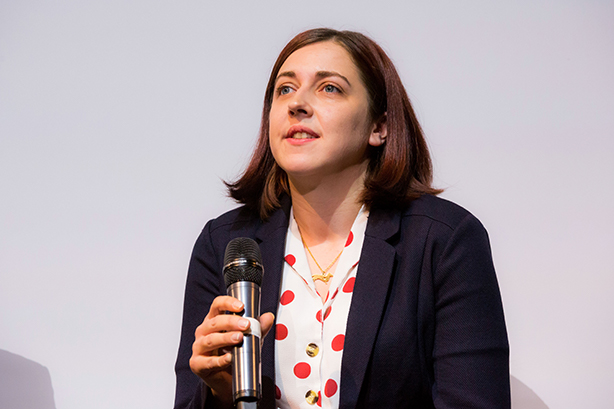 Emma Smith: 'The advice we give to everyone is put 'ad' in it somewhere'
The Advertising Standards Authority (ASA), which sets rules around advertising practices and ethics, looks into influencer posts that fall under its definition of 'ad', but not how these posts are distributed, or to whom.
Remarkably, influencer posts now take up more of the ASA's time than any other form of advertising.
Emma Smith, the operations manager of copy advice at the Committee of Advertising Practice, which writes the rules that the ASA enforces, said only under extremely rare circumstances could the regulator look at audience claims.
"That isn't ad that we can apply rules to so we wouldn't deal with that aspect directly," she said.
"I think if an influencer was posting and boasting about how many followers they had with an intention to get people to place ads with them, then that post could potentially be an ad. In this case the ASA probably would investigate whether those followers were real."
Smith said new guidelines released by the ASA provide clarity around what influencer posts are considered an ad and the disclosures influencers should make when promoting brands, products and services.
"We apply a two-stage test to influencer marketing," she explained. "Was the influencer paid in some way, which can be money or free gifts or free entry to an event, any form of incentive?
"We then look at whether the brand had control over that content. That control can be anything from asking if they include a specific hashtag through to final approval over a campaign."
The right disclosure
When any level of control is taken away from an influencer, the post can be investigated by the ASA and it needs to be clear to a consumer that it is an advertisement. This doesn't mean such posts have to use a hashtag (such as #ad), but the ASA recommends it.
"It just happens to be one of the easiest ways to disclose is to put the word 'ad' in it prominently. The advice we give to everyone is put 'ad' in it somewhere," Smith added.
However, not all transparency hashtags are welcome. Smith said using #spon and #gifted
"Using 'spon' isn't something the ASA like because it doesn't make clear the brand had control of that content. They wouldn't like 'gifted' either for the same reason."
The CMA takes a broader view on transparency and will not only look at whether the nature of a commercial agreement is clear, but whether an influencer is putting forward an honest opinion.
"One of the things that influencers perhams might struggle is making qualitative claims about a product that they have tried," he said. "For example, we would have someone claiming they have used a certain shampoo and they haven't."
Freeman accepts that it can be difficult to police an influencer's honesty. Marketers would argue the same is true of fake followers if authorities aren't willing to try, but that might now be about to change.