At the PRCA's National Conference, Frohlich provided an update on how the transition has gone, building on comments given to PRWeek in an interview published in July.
He admitted it has been a bumpy ride internally, but warmly received by clients.
Since Frohlich took the helm of Ogilvy in February, he has been tasked with restructuring the business by consolidating the group's sub-brands under a single P&L.
Senior leaders across the group were given new roles after being made 'consultants', with several prominent figures exiting the business, including chief client officer Charlie Rudd, chief production officer Clare Donald and two out of the three chief creative officers – Emma de la Fosse and Mick Mahoney.
Frohlich admits the transition has caused its fair share of internal friction.
"The most difficult part (of Ogilvy's transformation) hasn't been changing the structure, it's been changing behaviours," Frolich said.
"People have always done things, right or wrong, for 10 to 20 years... and there are those who just don't want to behave in the new way because they like to behave in the old way – but we've had to move on."
He later added: "Darkness is followed by light... even if I get it completely wrong, the business will not fail. It is still going to be there after they kick me out."
Frohlich admits the management fallout and subsequent media scrutiny has been difficult to deal with, even though the former Ogilvy PR EMEA boss is a seasoned PR professional.
"It is incredible when you are actually sitting in the seat how easy it is to get hung up by the headlines," he said.
"You're thinking 'I have to make a decision about someone's career because a certain publication is phoning me because they want an answer about who is going to take a certain role'. A couple of weeks ago I woke up and thought 'this is mental – trade publications and their journalists do not run my business'. It's really important not to let the tail wag the dog."
He predicts the transition period should take months, but the transformation of the whole business and its culture towards a fully integrated 'one agency' mindset could take between two and four years.
"The other thing we must be mindful of is change fatigue - it is amazing how quickly people get bored of change and talking about changing the model," he said.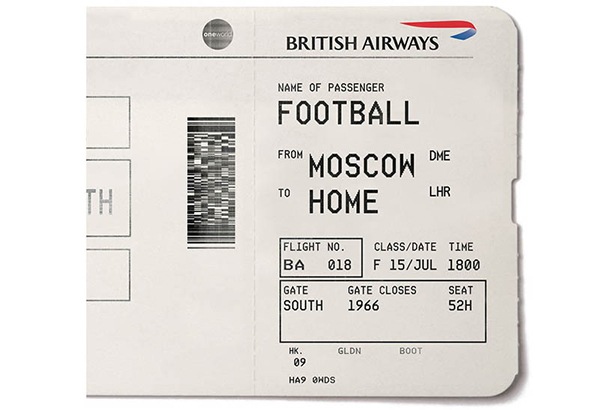 'Clients are happy'
Despite the teething problems, Frohlich has been encouraged by the response from clients. He said clients haven either been fascinated by the promise of Ogilvy One or unflustered about the changes, provided it doesn't add extra cost or inefficiencies.
One client where he said it has worked particularly well with is British Airways. The airline moved its international consumer PR account to Ogilvy and sister agency Hill+Knowlton in the summer, ending its seven year relationship with Grayling, as part of a wider WPP remit.
"[How we serve them is] totally integrated and absolutely seamless," Frohlich said. "They went from having 24 touch points for any one brief to just one touchpoint."
This mindset contributed to the 'It's Coming Home' campaign where British Airways issued a boarding pass themed around England's football triumphs during this year's World Cup in Russia.
Frohlich is adamant the move towards a single, fully integrated agency is the right one and believes that PR agencies can successfully follow a similar blueprint.
"Ogilvy is not an ad agency anymore," he explained. "Ogilvy has to be the best ad agency, the best PR agency, the best customer experience agency, the best at partnerships, data and etcetera – it is all of those things.
"However, what we can now do is put that all together and integrate it to give a greater service to our clients and mould teams to our clients needs."
He continued: "Is the PR agency model dead? No, absolutely not. You've seen what Weber (Shandwick) are doing with 'X'; agencies are changing and growing.
"If you go back five or 10 years go, the thought of a PR agency doing programmatic or having a data department would be ridiculous; what right would a PR agency have to that? That's not stupid anymore and is the way it is going."