PRWeek and the PR Council's ultimate objective for the Diversity Distinction in PR Awards is to help bring about an industry so diverse and inclusive that we will no longer need to continue this program. That goal has not yet been reached, but meaningful strides are clearly being made.
This year's winners and honorable mentions inspire because the impact on business is clear. However, the judges also admired many entries that did not earn top honors. Deliberations were intense, a testament to the quality of the entries and the progress PR is making. Judges recused themselves from categories where they were conflicted.
THE JUDGES

Tony Cervone

SVP, global comms, General Motors

Margarita Miranda-Abate

Head (director), comms and patient advocacy group, Latin America and Canada, Novartis Oncology

Lili Gil Valletta

CEO and cofounder, Cien+

Sandra Rice

SVP, national recruitment and leadership development, Emma Bowen Foundation

Soon Mee Kim

EVP, global diversity and inclusion leader, Porter Novelli

Stacie Sherer

SVP, corporate comms, Weight Watchers

Andrew McCaskill

SVP, global comms and multicultural marketing, Nielsen

Michael Sneed

EVP, global corporate affairs and CCO, Johnson & Johnson
BEST PR FIRM DIVERSITY INITIATIVE
$100 million or more in annual revenue
WINNER
---
Porter Novelli
You Are Welcome Here
"Porter Novelli's integrated approach to diversity and inclusion goes beyond simple training or HR programs," effuses one judge. "It's clearly tied to better performing teams and business results."
Gender pay equality was an objective for the agency. It was achieved in 2017.
And when you look at the numbers in terms of management, the results are equally noteworthy. Among Porter's executive committee, 20% are people of color, 20% identify as LGBT, and the female to male ratio is 60% to 40%. At the MD level, the female to male ratio is 55% to 45%, 42% are people of color, and 18% identify as LGBT. Recently appointed leaders in the Boston, Atlanta, and San Francisco offices are all people of color.
In terms of focusing on those who are just coming into the industry, judges were impressed by the firm's blind intern recruitment process in select cities, which directly facilitated a 2018 summer class that included 50% people of color.
At a time when everyone in PR claims to understand the business benefits of diverse and inclusive staffing, Porter Novelli showed how its top-growing accounts are those with the most diverse teams working on them.
You Are Welcome Here was a fitting name for this entry, as judges were moved to say "thank you" to Porter Novelli for its model program.
HONORABLE MENTION
---
Burson Cohn & Wolfe
Together Being More 2.0
Together Being More is one of the industry's most recognized D&I programs — and judges noted its continued results. Diversity recruitment increased 4% year on year, while 25% of senior and 25% of manager-and-above hires have been people of color. Meanwhile, 21% of U.S. promotions were earned by people of color, while the turnover rate among employees of color declined 7% since 2017.
FINALISTS
---
Burson Cohn & Wolfe
Together Being More 2.0
Edelman
Creating Cultural Competency for Business Success
Golin
Using Media to Drive Understanding, Connection, and Inclusion
Ketchum
Belong@Ketchum
Porter Novelli
You Are Welcome Here
W2O
W2O and The Lagrant Foundation Form the Future Leaders in Healthcare Fellowship
Weber Shandwick
Making a Lasting Impact
BEST PR FIRM DIVERSITY INITIATIVE

less than $100 million in annual revenue
WINNER
---
Finn Partners
Actions Speak Louder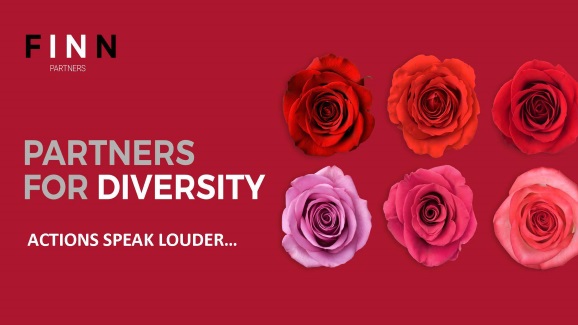 During an era in PR when measurement has become table stakes, judges were impressed by Finn Partners' recent progress on diversity and inclusion, especially the level to which is was fueled by data.
"Finn is a great example to the industry that what gets measured gets done," notes one judge.
And the agency certainly got a lot done recently. Diversity hires doubled year on year from 11% to 22%. And many of those hires were VP and above at offices across the country. Overall, 22% of the firm's U.S. employees represent minority backgrounds, which is an increase of 4% over the prior year.
In addition, through various strategic partnerships, Finn established a robust mentoring program that welcomes 52 students, with many being viable candidates for positions.
The agency established its Actions Speak Louder program in 2016 to drive past the diversity and inclusion rhetoric and actually do something. And while the results are impressive unto themselves, judges viewed Finn's reliance on data as a key differentiator. The agency's use of a diversity scorecard was noteworthy, but the semiannual diversity audit of staff and new hires really stood out. Reports go to the managing partners detailing what percent of staff and incoming employees comprise each demographic group.
In summarizing all of the judges' sentiments, one offers, "Finn's commitment to taking action on this is undeniable."
HONORABLE MENTION
---
Carmichael Lynch Relate
Diversity Inclusion Action League (DIAL)
Judges found a strong testament to D&I in Minneapolis via Carmichael Lynch Relate's continuing efforts. In addition to 63% of the firm's staff — and 64% of its management — being female, 12% are people of color, which is double the average of Minneapolis' marketing community. The agency being honored as IPG's Most Inclusive Climate for the second consecutive year in 2017 is noteworthy, as is the fact the DIAL committee has grown from six to 88 employees, more than a third of its entire staff.
FINALISTS
---
Carmichael Lynch Relate
Diversity Inclusion Action League (DIAL)
Finn Partners
Actions Speak Louder Program
MWWPR
Creating a Pipeline of Diverse Talent: The MWWPR AU SOC Fellowship
Saxum
A Diverse and Versatile Communications Firm Creating Social Change in… Oklahoma? Yep.
DIVERSITY CHAMPION – PR AGENCY
WINNER
---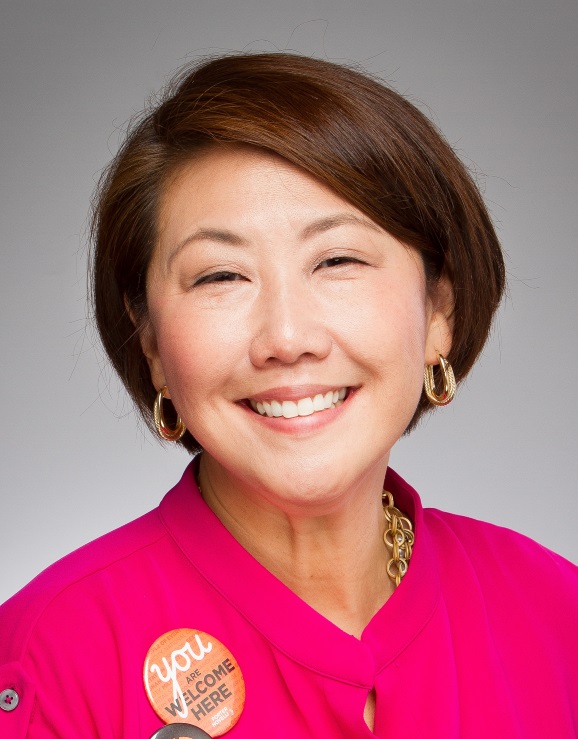 Soon Mee Kim
Porter Novelli
In an almost unbelievably short amount of time in her role, Soon Mee Kim has established diversity and inclusion as a top agency priority," says one judge.
And she has done so by setting clear, but ambitious goals, and measuring constantly to ensure those objectives are being pursued and accomplished."
Upon assuming the role of EVP, global diversity and inclusion leader in early 2017, she immediately designed a program to integrate diversity and inclusion into every facet of the agency — far beyond just HR.
During her tenure, Porter Novelli confirmed gender pay parity, the agency's executive committee makeup reached 20% people of color and 20% LGBT, while 42% of the agency's MDs are people of color. She has also been the biggest internal champion of the role diverse teams play in business results, which explains why the firm's top-growing accounts are those with the most diverse teams working on them.
Kim's industrywide impact is equally noteworthy. She initiated the PR Council's first Diversity and Inclusion Pledge, launched this past May. At the time of writing, 40 firms have signed it. She is also Porter Novelli's driver of its sponsorship of ColorComm. And her vast community contributions include leading roles on the Atlanta Comfort Women Memorial Task Force and Leadership Atlanta.
"Kim is a bright light radiating outward that will impact the entire industry," concludes one judge. "She already has."
HONORABLE MENTION
---
Judith Harrison
Weber Shandwick
Under Judith Harrison's lead, Weber's D&I Council has grown to more than 235 employees as of 2017, up 34% year on year. Her 2017 establishment of the Diversity, Equity, and Inclusion Working Group facilitated senior leadership to further commit to recruitment and retention. Her impact on young PR pros includes her creation of the Ofield Dukes Scholarship for diverse college students studying communications. "Harrison has established an incredible legacy," shares one judge. "Her track record and sphere of influence is second to none."
FINALISTS
---
Dawn Gipson
FleishmanHillard
Judith Harrison
Weber Shandwick
Daphne Hoytt
MSLGroup
Jocelyn Jara
Golin
Soon Mee Kim
Porter Novelli
Jacob Porpossian
FleishmanHillard
DIVERSITY CHAMPION – IN-HOUSE
WINNER
---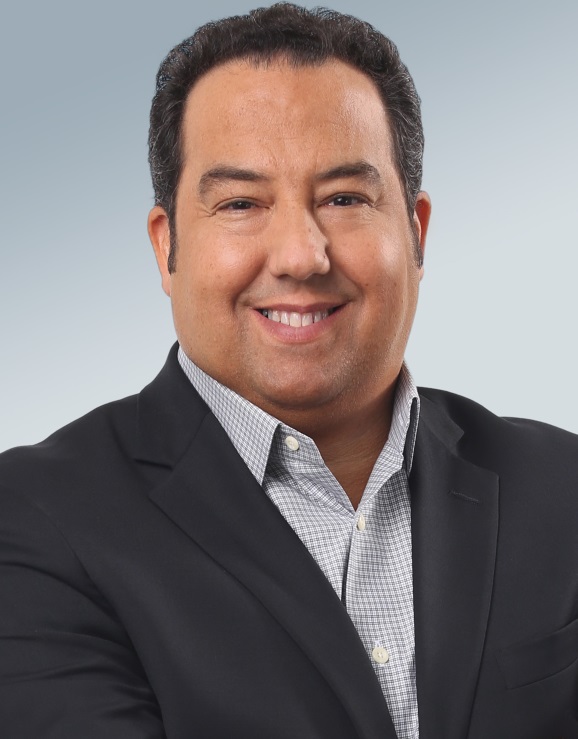 Carlos Orta
Carnival
"Carlos Orta's influence as a diversity champion has elevated not only the power of diverse groups," explains one judge, "but also the impact it delivers to propel business."
Orta currently serves as VP of corporate affairs at Carnival, but he has been leading the charge on D&I for 20-plus years at various Fortune 500 companies, including Anheuser-Busch and Ford. His commitment to the cause is such that, prior to Carnival, he was president and CEO of the Hispanic Association on Corporate Responsibility, one of the nation's most influential nonprofit advocacy organizations. Efforts he led there helped identify and develop more than 1,500 execs and corporate directors across industries.
Under his lead, Carnival's staff is incredibly diverse, with employees hailing from 60 countries and representing numerous ethnic and cultural backgrounds. And Orta is the architect of Carnival's D&I comms strategy, which highlights the company's attraction, retention, and engagement efforts. He has created an environment that encourages multicultural execs to increase their participation in industry events and programs. "Orta's impact on those around him is personal, to both those people and himself," adds one judge. "When you connect emotionally to something, you can change lives."
HONORABLE MENTION
---
Rochelle Ford
Elon University
"Rochelle Ford's impact transcends the organizations she has led," notes one judge. "She has not only influenced young students, but has also empowered an entire industry through research, business, and purpose." While the number of diverse PR pros Ford personally helped mold at Syracuse and other universities is well documented, she also built diverse in-house teams to work with students. And her active roles working with organizations such as The Plank Center, Arthur W. Page Society, and American Advertising Federation all underscore the broad, wide-reaching impact she continues to have across the business world.
FINALISTS
---
Natalia Flores
AC&M Group
Rochelle Ford
Elon University
Kenneth Harley
MillerCoors
Crystal Harrell
Procter & Gamble
Catherine Hernandez-Blades
Aflac
Torod Neptune
Lenovo
Stacey Clark O'Hara
Juniper Networks
Carlos Orta
Carnival
Manny Ruiz
Hispanicize Media Group and Mixed Reality Ventures
BEST IN-HOUSE DIVERSITY INITIATIVE
WINNER
---
HP
Reinvent Mindsets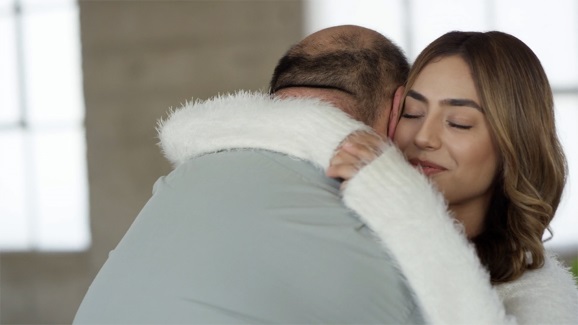 "It's one thing to create content that inspires your company," offers one judge, "but HP created content that impacts the diversity conversation for an entire industry."
Reinvent Mindsets is an initiative with a call to action around the message of "HP is hiring and talent is the only criteria" to recruit, retain, and promote diverse talent. It includes a series of films that highlight roadblocks to D&I. One of them, Let's Get in Touch, shines a light on a 2015 survey that found 27% of black Americans felt they were denied a job they were qualified for versus 9% of their white peers. Another film, #LatinoJobs, addresses stereotypes about Latino workers.
HP also served as a change agent in the tech sector. In the U.S., women now account for 50% of new external leadership hires in marketing, which raised the percent of women in marketing leadership posts to 55% overall.
HONORABLE MENTION
---
Bank of America
Count Me In!
In late 2017, Bank of America's comms team initiated this campaign to encourage U.S. employees to update self-disclosed diversity characteristics in its HR data management system. The goal: to get an accurate view of the company's diversity. The comms team facilitated a companywide awareness effort to maximize participation. More than 87,000 U.S. staffers took part, which has the added benefit of getting some great stories that fueled inspiring content. And while judges concede the initiative is too new to have netted obvious results, the concept impressed them and they eagerly anticipate seeing the results in the months and years ahead.
FINALISTS
---
Bank of America
Count Me In!
Bank of America
Women's History Month and International Women's Day Campaigns
Cox Communications
Cox Virginia Millennial Council
HP
Reinvent Mindsets
Microsoft
Pride Campaign
P&G
Stepping Up To Win With Black Employees
BEST CAMPAIGN BY A DIVERSE AND INCLUSIVE TEAM
WINNER
---
P&G, Egami Group, and BBDO
My Black Is Beautiful "The Talk" — Creating a National Movement to End "The Talk"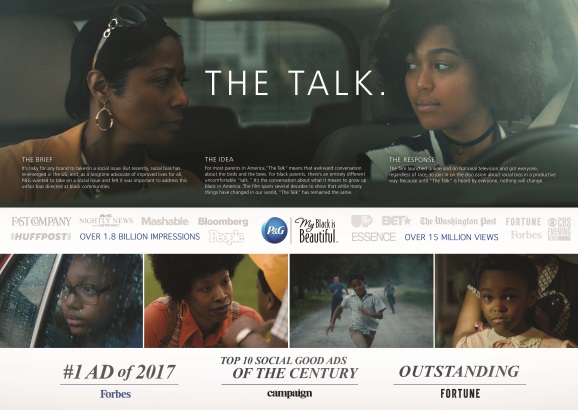 "This is the ultimate demonstration of what the authenticity and effectiveness of a diverse team can deliver," explains one judge. "It's the gold standard for how a difficult topic can be productively shared in the mainstream."
My Black Is Beautiful was founded at P&G in 2007, but relaunched in 2017 in the hopes of driving further awareness and relevance. The company wanted to tackle the issue of racial bias in an honest, authentic, and sensitive way.
Egami Group was brought in for its expertise stemming from its research that uncovered how black parents have "The Talk" with their kids to prepare them for the biases that would likely, and unfortunately, affect their lives.
BBDO and Egami worked closely to develop the two-minute film, The Talk, that was not only central to this campaign, but also critical in starting a dialogue among all stakeholder groups. The film earned 5,600 consumer downloads in one month, which included more than 1,000 new consumer opt-ins. P&G saw sales growth among black consumers year on year. It also won the Grand Prix in the film category at the 2018 Cannes Lions International Festival of Creativity.
The fact BBDO recognized how Egami could propel this initiative demonstrated inclusiveness. "This campaign brings 'outsiders' in," adds one judge, "and invites them to stay."
HONORABLE MENTION
---
Weber Shandwick and the Los Angeles LGBT Center
F*ck w/out Fear Campaign
The courage of this campaign to tackle such a sensitive issue got the judges' attention, as did the wisdom in bringing in diverse perspectives to facilitate action. Of course, the results spoke volumes, too. The effort's goal was to raise awareness of PrEP (Pre-Exposure Prophylaxis), particularly among gay and bisexual men of color and transgender women, and to generate 500 new prescriptions within three months of launch. Along with widespread coverage, the 737 new prescriptions attained within three months is the true testament to the success of the campaign, one that was clearly boosted by the insights the Los Angeles LGBT Center brought to the table.
FINALISTS
---
Burson Cohn & Wolfe
Colgate Optic White Dazzles at the Latin Grammys
C+C
"On the Road, Off the Phone" Distracted Driving Campaign
Edelman
Taking Action to Drive Diversity and Inclusion
Midtown Educational Foundation and DePaul University
PRep PRogram Introduces Public Relations to Inner City Teens
Nielsen
The Power of She
P&G, Egami Group, and BBDO
My Black Is Beautiful "The Talk" — Creating a National Movement to End "The Talk"
VH1-Viacom
RuPaul's Drag Race Season 10
Weber Shandwick and the Los Angeles LGBT Center
F*ck w/out Fear Campaign
OUTSTANDING YOUNG PROFESSIONAL
WINNER
---
Amber Arnold
MWWPR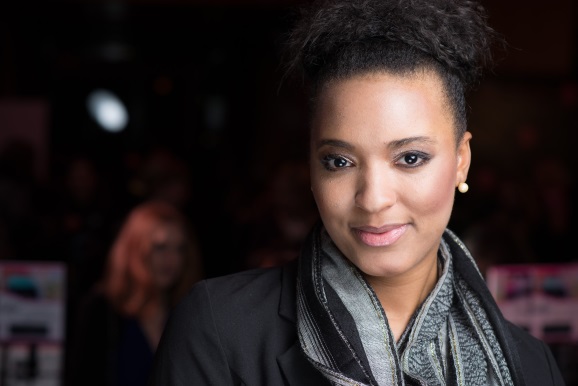 "Though early in her career," notes one judge, "Amber Arnold demonstrates the strength and vision you need to truly advance diversity."
Coupled with the client work she does, Arnold, a corporate comms manager at MWWPR, made a true impression on the judges.
Upon joining the agency in 2015, she immediately became an integral part of its corporate reputation practice. Ever since, she has empowered numerous initiatives for an eclectic group of clients that includes Deloitte, Red Lobster, RetailMeNot, and Aetna.
For the latter, she helped launch Aetna Foundation's inaugural Healthiest Communities rankings, in collaboration with U.S. News & World Report. That initiative succeeded to the point where the client increased its spend with the firm by more than $100,000.
There are also numerous examples where she led projects that highlighted the firm's social, creative, and research capabilities to new and existing clients, all of which led to increased revenue.
Her leadership in advancing diversity and inclusion is also tangible. She is the founder and co-chair of MWWPR's Diversity & Inclusion Council, as well as being a member of the Forbes Communications Council and ColorComm.
Meanwhile, her frequent visits to various U.S. schools have directly led to MWWPR internships from students with whom she has spoken.
As one judge concludes, "All of her activities underscore an obvious passion for connecting people, news, and ideas across different platforms, cultures, and industries."
HONORABLE MENTION
---
Rodney Pruitt
Weber Shandwick
When speaking of Weber Shandwick's associate of client experience Rodney Pruitt, "rising star" was repeatedly uttered by the judges. On the work side, Mars, Monsanto, Motorola, TIAA, and Verizon are among the clients who have benefited from Pruitt's counsel. However, he equally sees it as his responsibility to advance diversity in PR. In addition to leading roles on various committees, he shared his own experiences in a piece entitled "On diversity and PR, I want to see more people who look like me" on the firm's Medium page. Judges note the industry needs more young leaders such as him.
FINALISTS
---
Amber Arnold
MWWPR
Nikki Kria
Havas PR
Rodney Pruitt
Weber Shandwick