---
Harold Burson
Founding chairman, Burson-Marsteller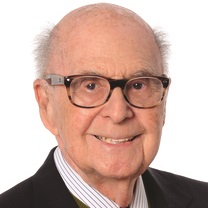 In launching Burson-Marsteller in 1952, Harold Burson became one of the PR industry's founding fathers. By the early 1980s, it was the world's largest PR firm and second multinational.
Dubbed "the century's most influential PR figure" by PRWeek, Burson's eponymous firm was acquired by WPP in 2000. But that didn't stop him from coming into the office every day, even into his 90s.
Last year, at age 96, Burson published his book, The Business of Persuasion. It includes pearls of wisdom such as, "You have two eyes, two ears, and only one mouth. If you look and listen twice as much as you speak, you will learn more."
---
Jay Carney
SVP, global corporate affairs, Amazon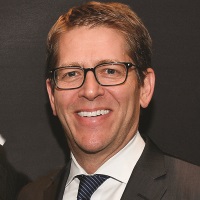 According to Stephanie Cutter, founding partner of Precision Strategies, Jay Carney
For the past three years, the former journalist has been driving the narrative of one of the biggest disruptors in business, Amazon, a target of President Donald Trump on Twitter."has not just witnessed, but also influenced and participated in big moments of change." That included his stint as a reporter for Time on Air Force One with President George W. Bush during the 9/11 attacks, and later speaking from the White House podium for President Barack Obama.
Carney is not one to underestimate such a threat. "I thought I knew a lot about communications [before becoming press secretary]," he said in an interview with LinkedIn editor-in-chief Dan Roth. "Communications is policy."
---
Beth Comstock
Former vice chair, General Electric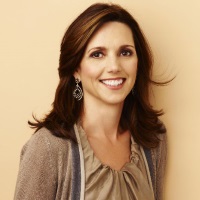 In 2015, Beth Comstock became the first woman at GE to be made vice chair. Comstock was also GE's first CMO in more than two decades in 2003, ascending to the post only five years after joining the company. Throughout her time at GE, she continued to champion the integration of comms and marketing until her retirement in 2017.
"Sometimes you can't tell the difference between advertising and PR. For a company such as ours, if that's the case, that's great," Comstock said. "Any of the efforts we do, if one [discipline] doesn't reinforce the other, it doesn't work."
In September, her opus on leadership and career lessons, Imagine It Forward: Courage, Creativity, and the Power of Change, was published.
---
Katie Cotton
Former VP, worldwide corporate comms, Apple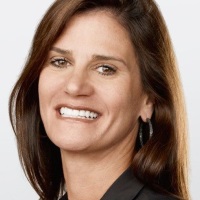 Katie Cotton commanded the top spot on PRWeek's Power List in 2010 as gatekeeper, confidant, and right-hand woman to Apple cofounder Steve Jobs.
She refused to conform to traditional comms norms, such as making the brand open and accessible to the press, instead creating an air of mystique around Apple and its many buzzy product launches, including the iPhone, iPad, iPod, and Mac. Relegating agency partners Bite and Edelman to press conference organizers, Cotton eventually brought Apple's comms in-house, a model that proved enormously effective for the brand.
When she announced in 2014 that she was retiring after 18 years to spend more time with her children, Microsoft's Frank Shaw called her "one of the greats."
---
Leslie Dach
Former EVP, Wal-Mart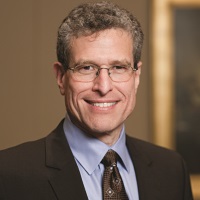 At a time when it was under attack from labor and environmental groups, Leslie Dach helped build Wal-Mart's record as a good corporate citizen. From 2006 to 2013, he was its public face. He collaborated with Michelle Obama on her Let's Move! campaign and met with government groups and nutrition experts to prepare for Wal-Mart's launch of "Great for You" labels promoting healthy food.
"Dach played a pivotal role in helping to understand the broader role Wal-Mart can play in meeting the major challenges facing society today," said the retailer's former CEO Mike Duke. "Social goals are now an integral part of our business."
Prior to Wal-Mart, Dach served as vice chair of Edelman, held top comms posts for John Kerry's presidential campaign, and advised the Clinton White House.
---
Harris Diamond
Chairman and CEO, McCann Worldgroup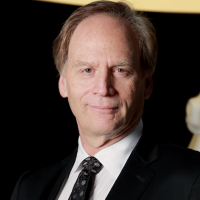 Superlatives have been heaped on Harris Diamond since he became CEO of Weber Shandwick when it merged with BSMG Worldwide in 2001. He's been called everything from "the über-dog of the alpha PR agency" to a "corporate ear-whisperer."
But since then, what seemed like hyperbole has been borne out by the evidence. Not only did Diamond crystallize Weber's position as a PR juggernaut, he was also chairman and CEO of Constituency Management Group. He parlayed his experience as a PR man into advertising and has been chairman and CEO of McCann Worldgroup since 2012.
---
Richard Edelman
President and CEO, Edelman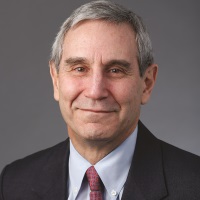 When you think of Edelman, you think of trust. Richard Edelman branding his agency with the Trust Barometer was, at first glance, effective marketing. If you wanted to build trust with your audience, Edelman's services stand at the ready.
But that mantra also speaks to Edelman's longstanding belief that comms' seat at the table is essential for business and society.
"Edelman has an unflagging belief that his family of clients — and business writ large — is a force for good and a catalyst for social progress," writes Gary Sheffer, former VP of corporate comms and public affairs at General Electric.
---
Joele Frank
Founder and managing partner, Joele Frank Wilkinson Brimmer Katcher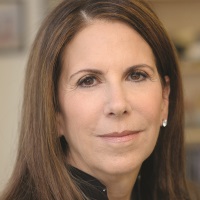 In 2000, Joele Frank left Abernathy MacGregor with most of the M&A team in tow. The resulting agency, Joele Frank Wilkinson Brimmer Katcher, became a powerhouse in the highly competitive world of financial comms.
On hundreds of shareholder battles, companies turned to Joele Frank to fend off the likes of Carl Icahn; Starboard; Pershing Square; ValueAct Capital; Elliott Management; and Trian Partners.
In recent years, it's avoided the turnover suffered by its peers, such as Brunswick Group.
---
Al Golin
Founder, Golin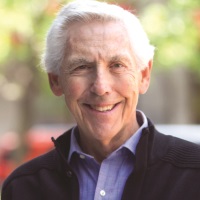 When Al Golin happened across a McDonald's advertisement, the 28-year-old saw something special.
Golin cold called Ray Kroc for a meeting. In doing so, he laid the foundations for one of the most enduring client relationships ever, a global PR agency that still bears his name, and a fast-food giant whose golden arches are omnipresent.
Golin died in 2017 at the age of 87.
Agency CEO Fred Cook writes, "Golin's death gave us a profound responsibility not only to remember him, but also to build on the things he taught us and to guarantee anyone who works with us in the future will benefit from our past."
---
Kim Hunter
Founder and chairman, The Lagrant Foundation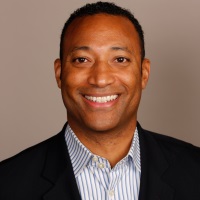 So long as the diversity problem in PR persists, so will Kim Hunter, a pro his colleagues call "a gifted comms and marketing expert" and "a charismatic and strong leader."
For more than 20 years, Hunter has advocated on behalf of underrepresented minorities in PR. His legacy will be felt for decades.
Porter Novelli CEO Brad MacAfee writes, "As founder of nonprofit The Lagrant Foundation, Hunter has provided countless scholarships, workshops, and mentoring hours to multicultural undergraduates, extending opportunities to talented young people while providing our industry with a brilliant future."
---
Donna Imperato
CEO, Burson Cohn & Wolfe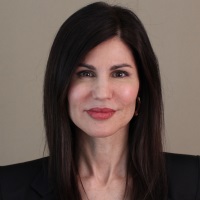 Donna Imperato's comms career spans more than 25 years, mainly in leadership roles. She is straight-talking, self-aware, and has said she has "no time to be nice" with her management style.
When WPP combined Burson-Marsteller with Cohn & Wolfe earlier this year, Imperato stepped into the CEO role. Before that, she was CEO for 16 years at Cohn & Wolfe, where she led the firm through three years of double-digit growth, beginning in 2014. Under her leadership, the agency garnered industry accolades for client service, iconic campaigns, and employee satisfaction.
Now that she leads the world's third-largest PR agency by revenue, it will be fascinating to see how she impacts the industry's future.
---
Jon Iwata
Former SVP of comms and chief brand officer, IBM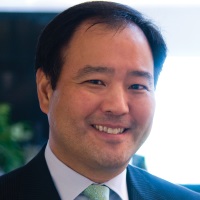 Jon Iwata had a tremendous influence on IBM's strategic choices during his 34-year career at the company. Iwata, who joined IBM in 1984, retired late last year. He held various roles there, being appointed SVP of comms in 2002 and SVP of marketing and comms in 2008. He stepped into the newly created role of chief brand officer at IBM in August 2017 and recruited Michelle Peluso as the first CMO in the company's history.
Iwata has been featured several times on PRWeek's Power List, and in 2012, he ranked No. 1.
"[Iwata's] gentle, modest, and inclusive manner helps those around him feel like co-creators. That's true leadership," said Roger Bolton, president of industry body Page.
---
Kristin Lemkau
CMO, JP Morgan Chase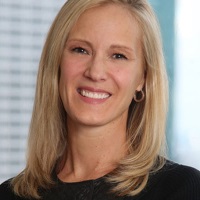 Since 1998, Kristin Lemkau has worked at JP Morgan Chase and its predecessor firms. She has been in her most recent role as CMO since January 2014. She leads all brand, advertising, media, sponsorships, marketing, and research for the company, in addition to overseeing communications for the Chase-branded businesses.
After starting her career in communications with Freeport-McMoran mining, highlights from her time include the successful launch of the Chase Sapphire Reserve credit card and securing a naming-rights partnership with the Golden State Warriors on their new arena.
---
Margery Kraus
Founder and executive chairman, APCO Worldwide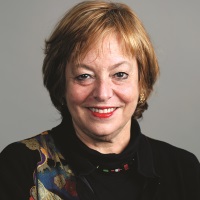 Margery Kraus founded APCO in 1984 and grew it from a company with one small Washington, DC, office to a multinational consulting firm in major cities throughout the world.
In September 2004, Kraus led a management buyout of her firm, making APCO one of the largest privately owned comms and public affairs firms in the world. APCO saw 6% global revenue growth in 2017 to $128.2 million.
Kraus shows no sign of slowing down: She is chair of the board of the Women Presidents' Organization and a trustee of the Catherine B. Reynolds Foundation and the Institute for Public Relations. Kraus was also a 2017 PRWeek Hall of Femme honoree.
---
Bill Nielsen
Former corporate VP, Johnson & Johnson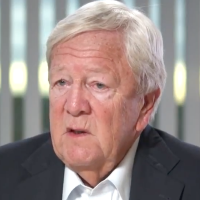 Although Bill Nielsen retired as corporate VP of Johnson & Johnson in 2004, the impact he made during his nearly 16 years with the company is still felt. He was the chief PR and corporate comms officer for the diversified and decentralized group of 200-plus operating companies in 57 countries.
Nielsen led an eight-year PR and advertising education program for the pharmaceutical industry and a nationwide child injury prevention initiative, the National Safe Kids campaign, which reduced the rates of severe motor vehicle occupant injuries by 30%.
---
Charlotte Otto
Former global external relations officer, Procter & Gamble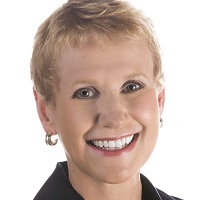 A professional life well lived might be the motto for Charlotte Otto, a PR pro who has been rightfully honored for her work and a career that forged a path for professional women in comms specifically and corporate America generally.
Otto started at Procter & Gamble in 1976 and spent 33 years at the company, becoming the first woman in the venerable consumer company's executive suite. She handled brands such as Pert and Bounty, as well as groundbreaking PR-based activations including Always' #LikeAGirl and the Thank You, Mom Olympics work.
She was among the inaugural honorees to PRWeek's Hall of Fame in 2013 and was also named to three PRWeek Power Lists.
---
Howard Rubenstein
Chairman and founder, Rubenstein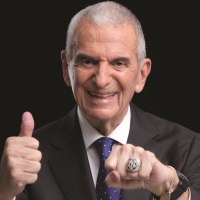 Talk about your humble roots. Howard Rubenstein, the son of a New York City crime reporter, dropped out of Harvard Law School to start a PR business at his family's kitchen table in Brooklyn.
But over time, he worked his way up to represent some of New York's — and the country's —most famous and prestigious names. The list includes the Metropolitan Opera, New York Philharmonic, Museum of Modern Art, Guggenheim, and Whitney, and personalities such as Fred Trump, George Steinbrenner, Michael Bloomberg, Rupert Murdoch, Leona Helmsley, and Mike Tyson.
He also worked for a series of NYC and state politicians, as well as Fred Trump's son, President Donald Trump.
Rubenstein has been a regular on the pages and pixels of PRWeek and was inducted into its Hall of Fame in 2017 and named to its Power List in 2007.
---
George Sard
Chairman and CEO, New York, Sard Verbinnen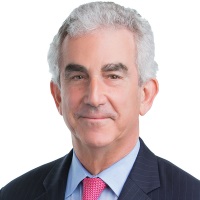 When it comes to high finance, the highly famous, and the sometimes infamous, George Sard of Sard Verbinnen is often in the thick of it, handling the communications challenges of some very visible personalities and corporations.
He's worked on media relations for Martha Stewart during her federal trial, former New York Gov. Eliot Spitzer and his wife, and for the board of Wells Fargo during the investigation of the bank's retail sales controversies. He's also helped manage comms for M&As such as Samsung's purchase of Harman and Starwood Hotels & Resorts' contested acquisition by Marriott.
Before cofounding Sard Verbinnen in 1992, Sard chaired Ogilvy Adams & Rinehart's New York office. He has spent more than three decades advising Fortune 500 companies on long-term investor and media positioning.
---
Sally Susman
EVP, corporate affairs, Pfizer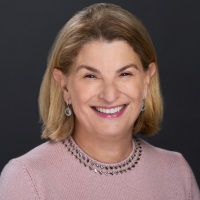 At this point, it's hard to imagine a PRWeek Power List without Sally Susman's name on it. She has been on the list eight times in the past 10 years.
She's earned praise for succeeding in a very demanding role, head of comms for Pfizer, one of the largest pharmaceutical companies in the world. Because it affects people's lives so deeply, healthcare is often the subject of headlines, and Susman's leadership and success in such a challenging field is the reason she's been recognized so often.
But Pfizer wasn't Susman's first go at PR. Before leading communications for the drugmaker, she worked at top tier brands Estée Lauder and American Express, and spent nearly a decade in various roles with the federal government.
For the 2016 Power List, Richard Edelman wrote, "She is the epitome of the modern CCO, attuned to political and social issues, a strong advocate for policy change first, then comms."
---
Marcia Silverman
Former CEO, Ogilvy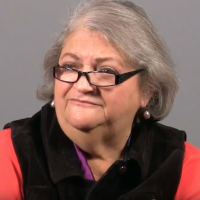 Marcia Silverman took over the top spot at Ogilvy during a tough time, but the challenge paid off as her leadership has been recognized and lauded by her peers and the industry. She was named head of the agency in the U.S. in 1999 and then globally in 2002. During her overall tenure at the firm, Ogilvy more than tripled revenue and U.S. staff.
With the recent focus on diversity and women's issues in marketing and media, it's easy to forget women such as Silverman were breaking trails at a time when people were not as aware of the challenges they faced in traditionally male-dominated industries.
As a result, Silverman was named PRWeek's 2009 PR Professional of the Year and was among the inaugural honorees to PRWeek's Hall of Fame.
Prior to her 28-year stay at Ogilvy, Silverman worked in the PR division of advertising firm J. Walter Thompson in New York City.