WACO, TEXAS: Baylor University infiltrated sexual assault survivor groups to shape PR strategy and talking points on how to handle the groups and student demonstrations, according to two sources familiar with the matter.
A Title IX lawsuit, filed by 10 unnamed former students, has alleged Baylor downplayed sexual assaults at the university. Some of the Jane Does say they were assaulted as far back as 2004, according to court documents.
The issue came to light in August 2015, when former Baylor football player Sam Ukwuachu was convicted of sexual assault and sentenced to 180 days in county jail. Ukwuachu is appealing his conviction.
Other former Baylor football players have been accused of sexual assault. In 2014, former linebacker Tevin Elliott was convicted and sentenced to a maximum of 20 years in prison on two counts of sexual assault. Former defensive end Shawn Oakman is awaiting trial.
In the same month that Ukwuachu was convicted, Baylor's office of general counsel retained Ketchum for comms support, according to Jason Cook, Baylor's VP for marketing and comms and CMO.
James Peters, former partner and director of Ketchum South, served as the account lead. A Ketchum representative declined to make Peters available for comment.
"Ketchum provided reputation management counsel to help Baylor University address the serious issues of sexual violence and student safety," a Ketchum spokesperson said in a statement. "Our goal is to make meaningful change within the institutions we counsel."
One source familiar with the matter identified the "mole" as Matt Burchett, director of student activities at Baylor, whose job is to coordinate student pursuits such as picnics, parties, and demonstrations. The source said Burchett, acting as a liaison with university officials, played damage control on their behalf.
Burchett helped to arrange demonstrations for survivor groups and passed on what he learned to school officials and the communications department, sources said.
"Baylor had – I don't know what else you'd call it – a mole that would interact with survivor groups," said the source.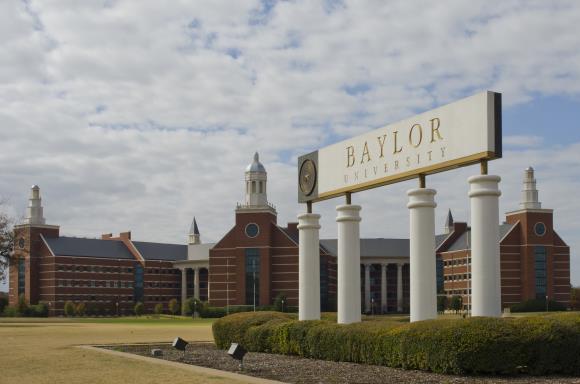 When these groups organized on campus to comfort each other and demand action from former chancellor Kenneth Starr, "[Burchett] would coordinate with them, befriend them, and pretend he was helping them organize vigils and demonstrations [about] sexual assault," the source added.
Burchett would pass on what he learned to school officials, the communications department, and Ketchum, the source added. In an email described to PRWeek, Kevin Jackson, VP of student life and Burchett's supervisor, said the director of student activities was "adept at this kind of thing."
Ketchum staffers were involved in 11 email conversations with Baylor officials between January 31 and March 28, 2016, according to court documents. Baylor blocked the release of these emails, asserting attorney client and attorney work product client privilege.
"The PR strategy by Baylor to misdirect attention away from university-wide failures is highly important in showing they engaged in a concerted strategy to get the public to believe this is entirely and only a football-related problem," said Jim Dunnam, attorney at Dunnam & Dunnam, which is representing the plaintiffs. However, a source said this doesn't necessarily mean Ketchum is culpable, only that the agency used the information to its client's advantage.
"There were people at the university who provided the client-agency communications team with in-person recaps of events, such as candlelight vigils, which is common in these types of assignments," a Ketchum spokesperson said. "However, [Burchett] was not one of the people Ketchum worked with directly during the assignment."
Cook objected to the notion that Burchett collected information without the survivor groups' knowledge. When counsel for the plaintiffs deposed Burchett on July 31, "[Burchett] indicated in his deposition testimony that he had advised the students up front that he would be coordinating with university personnel, including media, security, parking, facilities, pastoral care, and so on," Cook said. "This is standard operating procedure for any significant student event on our university campus."
The plaintiff's counsel plans on taking at least 60 more depositions from other individuals, according to court documents.
Cook declined to produce Burchett's deposition, saying it would affect individual students and violate Family Education Rights and Privacy Act guidelines. Attorneys for the plaintiffs also declined to share the deposition, saying it was still sealed.
Burchett also tried to shape the group's public statements, encouraged it not to say Baylor "failed" the survivors or Baylor "failed" to create a safe environment, two sources said. When the group was preparing to send a letter to Starr, Burchett suggested edits.
Cook said he wasn't aware of this particular practice. Burchett interacted with a survivor group during a February 2016 demonstration that took place outside Starr's house, and in the lead-up to a June 2016 demonstration when members of a survivor group taped their mouths shut.
Burchett did not respond to several efforts by PRWeek to contact him for this story.
Since 2015, Baylor has jettisoned administration and athletic department officials, including former head football coach Art Briles, former athletic director Ian McCaw, and former chancellor Starr.
In July 2018, the deposition the plaintiff's counsel took with McCaw was made public. McCaw testified Baylor employed a transparency-first comms model at Ketchum's direction.
After resigning in 2016, McCaw testified that his successor, interim director Todd Patulski, told him Ketchum resigned the account because it was "frustrated with the general counsel's office and the way they were shaping the releases of information."
"Their spin on it was negating Ketchum's ability to properly manage" Baylor PR, McCaw said.
"When we get involved in any client engagement, we need to feel confident that we receive information in a timely and consistent manner, and in this case we reached a point when we believed that Baylor would be better served by another firm," said a Ketchum spokesperson. "Therefore, we resigned the business on October 3, 2016."
McCaw alleged Baylor hatched "an elaborate plan that essentially scapegoated black football players and the football program for being responsible for what was a decades-long, university-wide sexual assault scandal," according to court documents.
McCaw named Glenn Bunting, founder and president of G.F. Bunting & Co., as the PR rep spearheading that effort. The San Francisco-based firm took over the crisis account in the fall of 2016, McCaw said in his deposition.
Bunting called the allegations "absurd and a total fabrication" in an emailed statement to PRWeek.
"Our consistent advice and counsel to the university from the outset of our engagement was to be more transparent and to disclose facts and details of the investigation," Bunting added.
Cook said Bunting was hired through a competitive process. Bunting previously handled another crisis for Baylor regent and Oracle CEO Mark Hurd when he weathered a sexual harassment scandal during his tenure as CEO of HP. Bunting repped Hurd during that time and reshaped his image in the aftermath.
McCaw testified that Bunting called him to propose a deal in fall 2016.
"If you admit you didn't report the volleyball incident, we will admit we didn't have anything in place in terms of a Title IX office, Title IX education, or training or reporting," McCaw recalled Bunting saying, referring to a former volleyball player who filed a civil lawsuit in which she claimed she was assaulted by up to eight football players in 2012.
McCaw declined the proposal in late 2016, saying it wasn't true that he directed volleyball coach Jim Barnes to the office of judicial affairs upon learning about the incident. Bunting then hung up, McCaw said.
McCaw added he called regent Miles Jay Allison and asked if Bunting was running a "smear campaign."
"And Jay was silent, which told me what I needed to know and what I later learned," McCaw said in the deposition, according to court documents.
Shortly after, Baylor issued a statement on November 11, 2016, that said "neither the head coach, the athletic director, the sports administrator, [nor] the football coach disclosed the reported sexual assault to [its] judicial affairs or to anyone else outside of the athletics department."
Bunting repudiated this version of events in a statement. He said the agency was involved in coordinating media interviews with Baylor administration officials and regents to discuss an audit by law firm Pepper Hamilton of the university's Title IX procedures.
"Separately, I encouraged Mr. McCaw in a phone conversation to tell the truth about his actions after he learned about allegations of sexual assault committed by Baylor football players," Bunting added. "He declined to do so."
Cook said Baylor continues to work with Bunting on a project basis, turning to him for research and his institutional knowledge of happenings at the university in the fall of 2016.
Currently, Baylor is fighting to keep documents and communications with Ketchum and Bunting sealed where counsel was involved, according to court documents.
The school has provided more than 150 "non-privileged" communications with Ketchum, 22 of which are exchanges between the Omnicom agency and McCaw.
In court filings, the school said communications about "anticipated litigation and work-product prepared at counsel's direction" were withheld or redacted and logged, but these were a "relatively small number."
Counsel for the Jane Does has been fighting to unseal those documents, claiming the PR strategy Baylor deploys is relevant to discovery for their case. Baylor has argued their request for information "veers far from the path of relevance and proportionality."
Ketchum was served with a third-party subpoena for documents in July 2017. Despite Baylor's assertion of attorney client and attorney work product privilege, McCaw testified Ketchum never provided legal advice during his deposition.
Cook said the university has implemented all 105 of Pepper Hamilton's recommendations from its audit in 2016.
"This isn't the same Baylor as it was three, four, five years ago," he added. "These are unprecedented actions in response to a serious issue that is impacting all of society."