The agency came up with a strategy to tackle the taboo head on by taking the euphemism 'I'm On' and turning it into a positive.

Key influencers were used to help reach the target audience of web-savvy women aged 25-35.
From our influencers special: Exclusive survey – what PR and marketing chiefs really think about influencer marketing
The three-month I'm On campaign was fronted by transgender male model Kenny Jones, in a deliberate attempt to challenge the stigma of women being on their period.

A series of t-shirts were designed which featured phrases such as I'm on and I'm strong; I'm on the up; I'm on. Period; I'm on cloud nine; I'm on it; and I'm on a roll.

I'M ON: CAMPAIGN FILM from Tin Man on Vimeo
Designed by journalists Dolly Alderton and Pandora Sykes, style blogger Natalie Lees and British fashion designer Olivia Rubin, the t-shirts were used to incentivise new and existing Pink Parcel customers and £5 from the sale of each one was donated to the Bloody Good Period charity.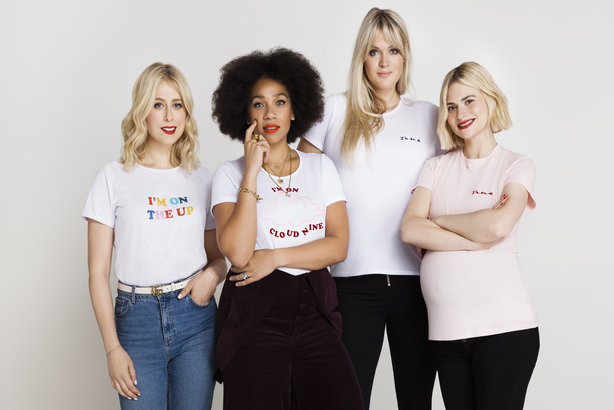 The media strategy centred on research into issues such as how women having periods are depicted online and in popular culture.

It resulted in 200 pieces of coverage, including 19 national press stories.
Transgender model Kenny fronts Pink Parcel's campaign to end period shame https://t.co/23rLsIi6sv

— Metro (@MetroUK) 16 March 2018

The overall campaign saw more than 2,000 new subscriptions to Pink Parcel, with the company's website getting 40,000 unique page views in the week it launched - an increase of 250 per cent on the previous week.
From our influencers special: Influencer showcase: People with HIV targeted with fantasy flight

Polling done before and after the campaign revealed that the proportion of people who had heard of the brand rose from 8 per cent to 14 per cent.

It also showed that 75 per cent of women aged 25-35, within the sample of 2,000 people, had seen the coverage.

As for the t-shirts, they sold out in a month, raising £5,000 for Bloody Good Period.