In a world driven by fake news and falling consumer trust, PR is more important than ever. What opportunities do PR professionals have to cut through, make a positive impact, and do it in the most effective way?
#CommsCon18 will examine why marketing disciplines are converging and how earned media can claim its rightful place in the marketing mix.
On a day full of discussion about the changing nature of the comms profession, industry heavyweight Sir Craig Oliver will discuss how governments, businesses and institutions can develop strategies to manage the compressed, 360-degree news cycle and cut through the echo chamber of social media.
Currently a senior managing director at Teneo Blue Rubicon, Oliver was David Cameron's director of politics and communications throughout the majority of the former prime minister's time in office. He assumed the role at a time when the news cycle was moving beyond a 24/7 environment to a full 360-degree news chamber with deadlines minimised to the time it takes to compose a tweet.
Delegates will also hear insights from leading journalists on how communicators can work with them, while experts from across PR will tackle a range of subjects, including crisis communications, social media, creativity, industry diversity and the best new earned media technology.
The event will also feature Cision's Comms Revolutionists Awards to celebrate the very best that the industry has to offer.
#CommsCon18 takes place on Tuesday 6 November at Hawker House, Canada Street, London. Tickets are free: sign up now.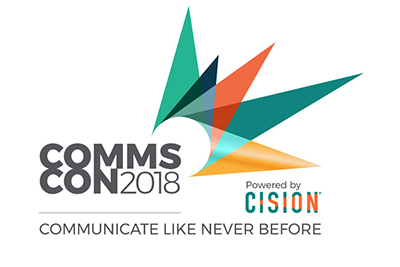 Head to the event website for more information on the agenda, speakers and for more details about the day