IHOP CMO Brad Haley is a fan of the "crazy and bizarre." It's why he's taken his son to San Diego Comic-Con International for 16 of the past 20 years. It might also be why he gave the go-ahead to change IHOP's name to IHOb.
The B in IHOb stands for burgers, and the name change was part of a campaign launched in June to promote the restaurant's grilled offerings.
IHOP, which is celebrating its 60th birthday this year, has made other attempts to promote its lunch and dinner items, but they all fell flat as a pancake, notes Haley.
The chain has included burgers and sandwiches on its menu since its founding, but few people have seen it as anything other than a breakfast stop.
"The brand didn't pursue it in a very concerted, aggressive, or interesting manner," he says.
"The IHOb campaign was deliberately designed to be disruptive because we had to change paradigms in people's heads."
In the days leading up to the reveal, IHOP ran a teaser campaign asking what people thought the B in IHOb represents. It found few respondents associated the brand with anything other than breakfast, with most citing brunch, biscuits, and bacon.
IHOP president Darren Rebelez, to whom Haley reports, had the final call on the extreme makeover, and made it with no hesitation. "[Rebelez] realized we had to crack the code by being disruptive and getting people's attention," Haley says.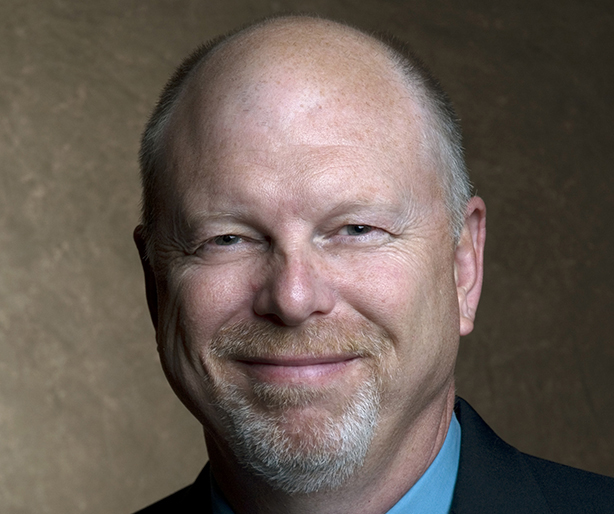 When he stepped into IHOP's CMO role last August, Haley's first priority was to rejuvenate the brand's image. IHOP's marketing had been stale for so long that its relevance was starting to wane, he notes.
The seed for the IHOb idea was planted last November, when the chain held a creative review. The eventual winner, Droga5, and other agencies participating in the pitch were asked to promote a non-pancake dish from IHOP's menu. "To maximize our full sales and traffic potential, we couldn't talk about only pancakes," explains Haley.
Droga5 presented the first idea for IHOb, which evolved into the campaign revealed in June.
When the agency came on board, it went through consumer insights with the chain. "People see the brand as a fun, quirky place where everyone is welcome and you can come as you are, but that wasn't being played back in its communications," says Haley.
'A place to pancake together'
IHOP has worked with Droga5 to ensure its marketing is more "entertaining and engaging." It also created a new brand purpose in concert with the "quirky" theme, which Haley defined as "giving all folks a place to pancake together." In addition, Droga5 developed IHOP's tagline: "pancakes, pancakes, pancakes."
But what if customers were confused by an emphasis on burgers? Asked if he was afraid the pancake message would be lost in the temporary rebrand, Haley said IHOP has a real-time social community management team, led by MRM McCann, working to dispel the notion that the restaurant no longer serves pancakes.
"Anytime we see a comment that asks, 'Why have you stopped selling pancakes?' or 'What are you doing to my IHOP?' we say, 'Don't worry, the pancakes aren't going anywhere,'" notes Haley.
Not every customer thinks the rebrand is clever. Some have pushed back on social media to say the restaurant should keep the P. In response, IHOP is reminding fans it isn't changing its name, and although IHOb branding is on menus and posters, it's only a three-month campaign to promote burgers. The chain changed its name back to IHOP in July.

Should fans be ready for another rebrand? Haley isn't ready for a repeat performance. "We happened to catch lightning in a bottle, so any attempts to do something similar would just be viewed as derivative," he says. "We'll have to come up with something equally fun but completely different. No pressure."
Since the launch of the teaser campaign on June 4, the IHOb push has been featured in over 17,000 earned media stories. There were 1.2 million tweets about the switch, as Twitter saw 92% of the conversation surrounding IHOb, according to DeVries Global, IHOP's PR agency partner. The chain wouldn't share sales data before its quarterly financial report.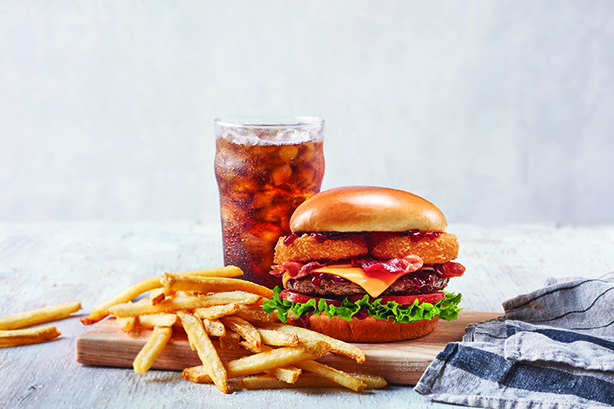 Recipe for success
Consumers are sharing IHOP's earned media stories across their own social channels.

From June 4 to 10, IHOP saw an average of 23 shares per earned media story. This increased to an average of 92 shares per story after the "burger" reveal. Instagram posts from both paid and earned influencers who attended the IHOb launch events reached more than 8.1 million followers in the two days after the name was unveiled. On June 4, the brand saw 432,000 visits to ihop.com. The site averages 80,000 a day, meaning a 440% increase or 5.4 times higher than the daily average.

Major brands roasted IHOP over the name change, and celebrities engaged with the brand on social. "That helped propel IHOP from being viewed as a stodgy, 60-year-old brand to one people want to spend more time with and engage with because it's more fun and contemporary than they had expected or remembered," explains Haley.
He attributes IHOb's success to the gamification aspect of the campaign, with the brand asking people to guess what the B stood for. "We had reports of offices having pools to guess what the B could be. Radio stations held contests," he says. "More people got involved, and then the media picked it up organically."
The next step for the IHOb campaign: getting out the quality message. "We want to make sure people aren't just pleasantly surprised, but shocked IHOP can make burgers this good," says Haley.