Tom Hubbard, from Rugby, was just 16 when he climbed over a fence with friends to get onto a train track.
The teenager climbed onto the roof of a disused train and, although he did not touch the overhead power cables, the current jumped and he was struck by 25,000 volts.
Hubbard received third-degree burns over more than half his body, leaving him with life-changing injuries.
His story is told in a film produced by The Progress Film Company as part of the 'You vs. Train' campaign, created and run by comms agency Pegasus. Hubbard appears with his mother at the end of the powerful one-and-a-half-minute film, silently looking into the camera.



The campaign is primarily aimed at 11- to 18-year-old boys, with girls and parents secondary target groups.
It does not pull its punches, with key messages such as 'if you're not hit by an unexpected train you'll be hit by the lethal current in rails and power lines'; 'you will be killed or left with life-changing injuries'; and 'your friends and family will be left with the consequences'.
The campaign has been prompted by a surge in the number of young people trespassing on the railway – up by almost 80 per cent in the past five years. In the past 12 months alone, seven people under the age of 18 have lost their lives and dozens more have been seriously injured.
Instagram and Snapchat are being used as the main routes to reach young males, with a particular emphasis on trespassing hotspots. Parents are primarily being targeted through Facebook, while Twitter is being used as a general way of promoting the campaign, which launched last week.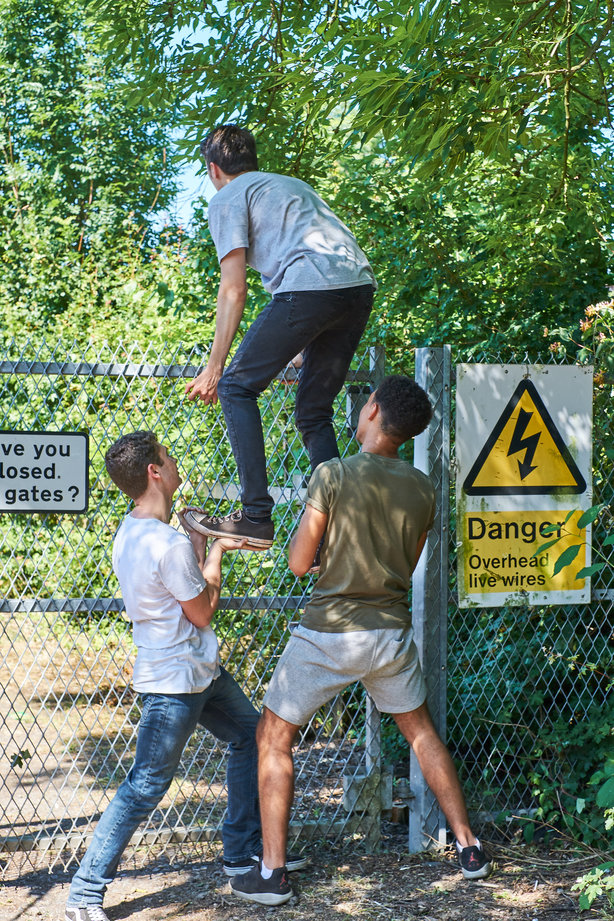 Sky News, BBC Breakfast, ITV's Good Morning Britain and BBC Radio 1 are among the national media outlets that covered the campaign launch.
Digital display and outdoor advertising are also being used to promote the campaign, and the film will be shown in cinemas in key regional hotspots.
The campaign will run for the next six weeks throughout the summer holidays – the peak time of year for trespassing on the railways.
Network Rail and British Transport Police are tracking reach and engagement via social, media coverage including key message penetration, and website traffic to the campaign website.
'Before' and 'after' surveys are being carried out to see whether the campaign changes levels of awareness and attitudes to trespassing.
Chris Webb, director at Pegasus, said: "We identified the need to deliver rational messaging about the dangers, but with an emotional context that highlights the tragic consequences that can result for not only them but, importantly, their loved ones."
Allan Spence, head of public and passenger safety at Network Rail, explained: "Hundreds of people each year unintentionally take on the railway and lose. This year we have already seen a record number of young people losing their life or being injured on the track."
Robin Smith, assistant chief constable, BTP, commented: "We hope that by sharing Tom's story, young people who might have previously considered trespassing on the railways will think twice. We want his story to be heard – the tracks are not a playground. They're incredibly dangerous and, as Tom's story shows, can easily result in serious injury or worse."
---
Click here to subscribe to the FREE public sector bulletin to receive dedicated public sector news, features and comment straight to your inbox.
Make sure you register for the site to access more than one story per month.
To submit a news, comment, case study or analysis idea for the public sector bulletin, email Ian.Griggs@haymarket.com