April 12
Two black men are arrested by Philadelphia police after a Starbucks manager called 911, claiming they were trespassing.
A video of the incident quickly goes viral, leading critics to question why the men were arrested and whether race played a factor.
April 14
The Philadelphia mayor's office and police department launch separate investigations.
Andrew Yaffe, a friend of the arrested men, says he was meeting them at Starbucks for a business meeting. Yaffe is a real estate investor.
Starbucks apologizes to the arrested customers, promising action to shore up in-store practices.
April 16
Protesters demonstrate outside the Starbucks location in Philadelphia. The café manager behind the call eventually leaves the company.
A video of a black man being denied access to a bathroom in a California Starbucks after a white man was given access goes viral.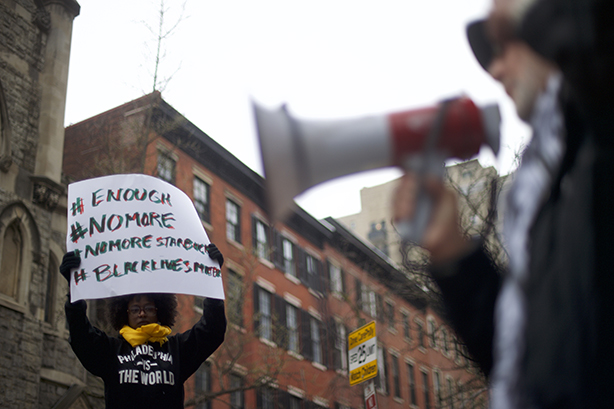 April 17
Starbucks says it will close its 8,000-plus locations on the afternoon of May 29 to hold training for its almost 175,000 employees.
The curriculum will be developed with a range of experts in countering racial bias. The company goes into damage control, releasing a video statement from CEO Kevin Johnson and lining up interviews with media.
April 18
The Philadelphia store manager that called 911 is identified as Holly Hylton. Her past Facebook posts on Spanish-speaking customers and treatment of employees attract the media's attention.
Audio of the 911 call is released. Hylton reportedly didn't warn the two black men she would call the police. Starbucks executive chairman Howard Schultz is interviewed by CBS' Gayle King. He says he's "ashamed" by the incident.
The men arrested are identified as Rashon Nelson and Donte Robinson.
April 19
Nelson and Robinson say they feared for their lives. They add they met with CEO Johnson.
April 22
More than 100 members of Omega Psi Phi protest outside the Starbucks where former member Nelson was arrested.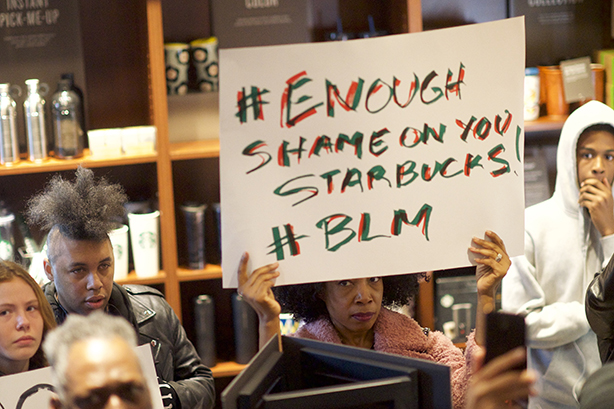 April 26
Johnson says the incident hasn't hurt sales.
April 30
Starbucks drops the Anti-Defamation League from its racial bias training, saying it will serve in an advisory capacity.
May 2
Nelson and Robinson settle with Philadelphia for $1 each. City officials promise to set up a $200,000 program for young entrepreneurs.
Starbucks also offers to cover full tuition for Nelson and Robinson's studies at Arizona State University.
May 29
Starbucks closes nationwide for a four-hour training session featuring a film by Stanley Nelson. It costs $16.7 million in lost sales.
Conclusion: Mixed
Starbucks apologized and took action, but may have spread damage by including, then excluding, the Anti-Defamation League.
Takeaways
The initial apology didn't sufficiently grasp the severity of the action. The store closure follow-up was a grand gesture that went some way to healing the wounds.
The situation was spiraling by the time Starbucks made its second statement. That three-day delay cost the company some traction.