American agency Mediakix, which last year managed to secure sponsorship deals for fake influencers by buying followers, has repeated the experiment by using one of the same fake accounts to 'blag' from hospitality businesses.
Using the travel account it created last year, Wanderingggirl – which had not been deleted from Instagram – Mediakix said it started posting again and buying new followers, reaching more than 63,000. It also acquired new 'likes' and comments, and added new pictures.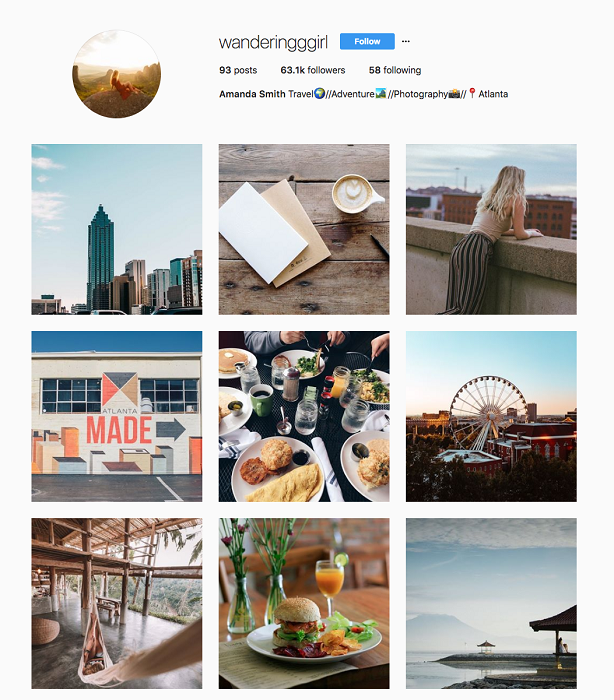 Three- and four-star restaurants in US cities were emailed about whether they would offer a free stay or meals in exchange for a post.
Writing in a blog post, Mediakix said: "Not surprisingly, we were offered lots of free stays and meals by the hotels and restaurants we emailed in exchange for a post on the account.
"This, in spite of the fact that we had not changed the name of the account, and the global press around the original stunt read by millions around the globe, was astonishing. If you search 'Wanderingggirl Instagram', all of the Google search results except for the top one are news articles about the stunt from 2017, tricking brands into offering paid sponsorships for the fake account."
The following offers were made to Wanderingggirl:
Large 4-star hotel. Two free nights along with food and beverage credit. Value: $300
Large 4-star hotel. One free night and discounted rates for additional nights. Value: $179
Large 3-star hotel. One free night. Value: $269
Small 3-star hotel. Corporate discount per each night requested. Value: $30
Mediakix said the account was also offered dining credits or meals for one or two guests at seven popular restaurants.
The agency stated: "This experiment shows the vulnerability of the travel and hospitality industry to getting conned by accounts with fake or purchased followers. Many small businesses may want the exposure, but simply not have the resources to vet through accounts. Determining whether an influencer has fake or purchased followers can very difficult.
"With the Instagram influencer market forecast to be up to $1.6bn in 2018, the cost of purchased or fake followers to brands and businesses could be as high as $100m. The practice of buying fake followers also takes away credibility from both influencer marketing and from the tens of thousands of legitimate influencers who work hard to build authentic and true audiences. Our goal with this is to raise the issue to the industry and hopefully build more meaningful discussion and scrutiny of this issue."
'Fake' influencers, or those that inflate their following and engagement rates for commercial gain, is a problem that the PR industry – including the PRCA – has been taking much more notice of in the past 12 months or so.
The issue came to the fore last week when Unilever CMO Keith Weed announced a range of new commitments to tackle the problem, including not working with influencers who buy followers.
In January, a Dublin hotel was in the news when it banned "all bloggers" after an influencer asked for free accommodation.

---
Yet to receive the results you'd like from your influencer marketing efforts? Learn how to choose the right influencers, create and maintain long-lasting relationships and discover best practice for measuring campaign success at PRWeek's Influencer Breakfast Briefing this November.