A quick Google of "genetic testing" turns up a deluge of media reports that suggest taking a DNA test puts users' privacy at risk and could meddle with health and life insurance coverage.
Those worries are unfounded, says Vineet Mehra, EVP and global CMO at Ancestry, which operates a network of genealogical, historical record, and genetic genealogy websites. He notes Ancestry does not resell data. Rather, it puts control in the hands of the consumer, who has the ability to have their entire file destroyed "in one click" after finding out their test results.
"You can ask for the data collection, the spit, the DNA, to all be destroyed and deleted from our system," notes Mehra, who reports to Ancestry's newly minted CEO Margo Georgiadis. "We also have an opt-out for cousin matching. Not everyone wants to know who all their cousins are and be connected, some people just want to know their geographic history."
Mehra adds Ancestry isn't forcing anyone to hand over their DNA. Consumers are interested in the tests because they want to know more about who they are and where they're from. He says the company hasn't had to address many privacy concerns.
The biggest question Ancestry receives is: What do I get when I sign up?
Genetic testing didn't exist on a mainstream level two years ago, explains Mehra. So Ancestry tries to simplify its language and be articulate about what it provides to customers once they "spit in a tube," he explains.
Consumers are flocking to get tested. Ancestry announced record sales for AncestryDNA kits during the four-day Black Friday to Cyber Monday holiday weekend. The company more than tripled the number of kits sold during the same period in 2016, its prior record sales period. AncestryDNA was also the number one selling product on Amazon from Black Friday to Cyber Monday.
"The only way to get a new tech from zero to adoption at this level so quickly is to create grassroots consumer movements," notes Mehra. "We've worked hard at making this a cultural brand, integrating it into customers' everyday lives, and getting them to share those stories, which then becomes a grassroots movement and allows the tech to scale very quickly."
Each ad or campaign Ancestry churns out includes real customers and stories.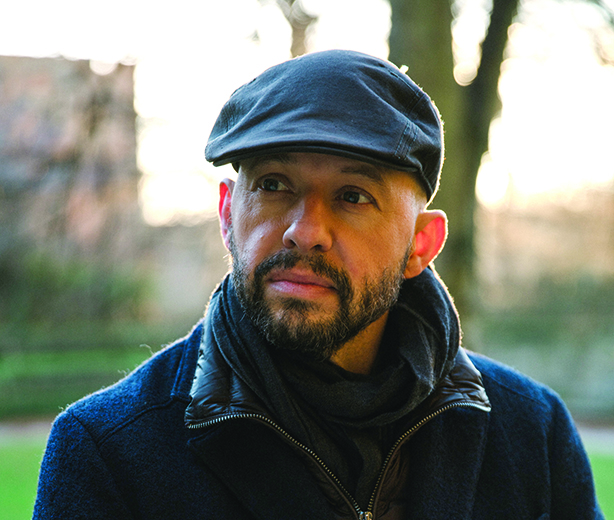 Genomics has lowered the age demographic of Ancetry's customers
Delivering purpose
Brands must have a purpose, he adds, but it cannot just be communicated via "anthemic videos that are made by Steven Spielberg" — that doesn't cut it anymore.
"Brand purpose has to be authentic to your product, and then you have to have customers become the purveyors and communicators of that purpose," says Mehra. "Our product delivers its purpose, and we cast customers in our marketing to purvey that purpose on our behalf."
Since Mehra joined Ancestry last February, he has implemented a framework around "marketing with a purpose."
As part of this, he holds town halls where the company celebrates why it does what it does with inspiring stories of its marketing and the lives it is changing. Videos of customer testimonials are also shown.
Ancestry employees have a Slack channel dedicated to the brand's purpose. People are encouraged to post personal stories. For example, one person said he went to a party and talked to someone who said he found his father because of Ancestry's genomic product.
"I encourage people to share stories and inspiration," notes Mehra. "I want to keep the organization grounded and understanding why we do what we do."
Ancestry rarely does casting calls for its marketing campaigns. However, the company's in-house editorial and research team does a lot of research that ends up on shows such as Who Do You Think You Are?, Long Lost Family, and Finding Your Roots.
"Because we are a product of real stories, if we leverage celebrities, we do it in a real way so we aren't like, 'Here is AncestryDNA from some celebrity,'" explains Mehra. "We engage with celebs the same way we engage with any other members: by telling their story and humanizing them in a way other brands may not be able to because we know who they are, where they came from, and who they are related to."
Ancestry's biggest markets include the U.S., Canada, Australia, and U.K. Consumer stories are used to market the brand in each geographical location. However, because it's such a personal product, Ancestry wouldn't put a U.S. ad in the U.K.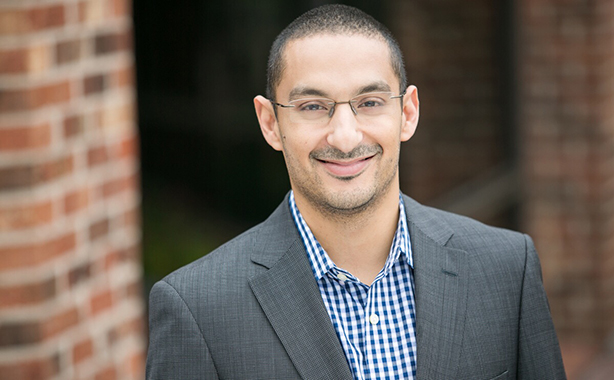 Vineet Mehra, EVO and global CMO, Ancestry
Think global, act local
"We think global but act local," Mehra notes. Ancestry's U.S. PR AOR is Weber Shandwick, and the company works with other PR firms around the world. Genealogy and family history used to be a hobby for an older audience who wants to lay out the family tree and "teach the grandkids about it," Mehra says.
It used to take a lot of time to get all the research together. But now, all consumers have to do is spit in a tube to get information about where they are from. "You can build a family tree with a lot less effort," says Mehra. "Genomics allowed us to bring family history and where you're from to the mainstream. This allowed us to lower the age demographic."
Ancestry's main message to consumers is, "If you understand your past, it can inspire your future." The brand is "in the pursuit of self-discovery that inspires a world of greater empathy, belonging, and understanding," Mehra says.
The company is trying to bring this notion into the mainstream, while also making sure the brand is culturally relevant.
Competitors such as 23andMe do not bother Mehra. Ancestry, he notes, has been around since 1983 and has the largest consumer genomics database in the world. It also has over 100 million family trees built by users over the past decade. "When you put that together, the experience we can give consumers is unlike anything anyone else can give," explains Mehra.
Consumer genomics is in its "first inning," he says, adding any company in a category that is so undefined must be agile with its growth strategy. "You have to have a plan and be willing to adjust as you go," he notes. "No one knows where this will be in 10 years."
India-born Mehra took an Ancestry-DNA test and discovered he is part Finnish. "Some Finnish Vikings moved to India at some point," says Mehra, who moved with his family to Canada 35 years ago. He is now based in San Francisco.
Mehra says finding out about his Finnish ancestry has spurred him to dig into his family history to find out more.