Broadcast radio is constant, curated, safe, and boils down to two options: AM and FM. But for David Field, CEO of radio operator Entercom, safe doesn't have to be boring.
Field has become one of the industry's prime advocates, often touting the fact that 93% of Americans tune in on a weekly basis. He believes his company's 2017 acquisition of CBS Radio, and all the newfound scale that brings, renews radio's value proposition as an advertising space.
"The biggest issue we have right now is, for a lot of advertisers and agencies, we're not the shiny new toy," Field tells PRWeek. "Radio is ripe for rediscovery in an era when other media are being disrupted to quite an extent."
Field succeeded his father, Joe, as CEO in 2002. Since then, listenership has splintered as streaming apps that siphoned off music lovers proliferated, says Russell Lindley, president and partner at radio specialist Ad Results Media.
But in a time when social media is populated by fake news, bots, and political rancor, brands are turning to the relatively safe environment of radio, where music, sports, and talk content are "carefully curated," notes Entercom corporate comms head Esther-Mireya Tejeda via email. Of course, not all of radio fits that description, as evidenced by the popularity of controversial talk show hosts such as Howard Stern and Sean Hannity.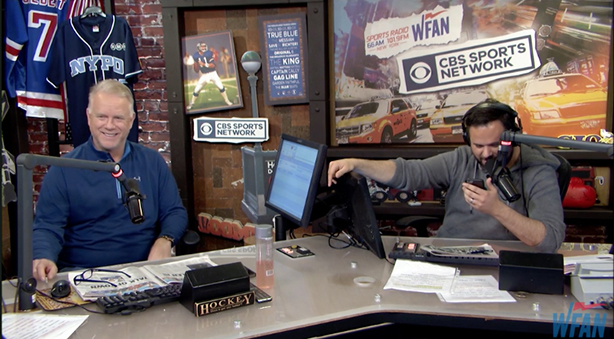 WFAN's morning show team Boomer and Gio
Entercom reportedly says it's realized about a 2% year-over-year increase in advertising from 2013 to 2016. The world's largest advertiser, Procter & Gamble, increased radio spend by more than six times in the first half of 2017, according to Kantar Media.
Meanwhile, the marketers who flocked to social media are finding their access to data restricted by tech companies that want to avoid government regulation.
For example, in the wake of the Cambridge Analytica scandal, Facebook said it would eventually shutter a service that enabled third-party data providers to offer ad targeting directly through Facebook. Lindley says regulatory action that would limit Facebook's targeting won't likely be passed.
But the potential scrutiny could benefit mass media platforms such as radio or TV.
"Radio is unique in its ability to generate live real-time ads to large audiences," Field explains. "There are very few ways to do that anymore, so the future is bright for radio advertising."
Plus, new investments in formats such as podcasts, as well as its combination of traditional strengths — sports, news, and personalities — will buoy the industry.
Radio fights back
But the death knells continue to sound. They reached a fever pitch in March after iHeartRadio, the country's largest operator, declared bankruptcy, following second-biggest company Cumulus' own bankruptcy a year prior.
After that, Field took up the role of the industry's chief cheerleader to explain what happened.
"IHeart and Cumulus went bankrupt because prior management teams made ill-advised decisions to place too much debt on their companies," he writes. "The bankruptcies have nothing to do with radio." Cumulus emerged from bankruptcy protection in early June 2018.
Entercom's own fortunes rose after acquiring CBS Radio. The so-called "dream deal" made Entercom the second largest U.S. radio operator by revenue ($1.7 billion) behind iHeartRadio.
That newfound scale — 100 million weekly listeners — and its position as a leader in sports and news have whet brands' appetite for working with Entercom, Field says. "Now that Entercom has the scale to compete at a higher level we, too, are going to be telling that story in a much more robust way," he explains.
In other words, he hopes advocating for radio as an industry will attract brands and advertisers to Entercom. The company named Tejeda its head of corporate comms and PR in November to help execute on this mission. Tejeda reports to CMO Ruth Gaviria and oversees a team of three.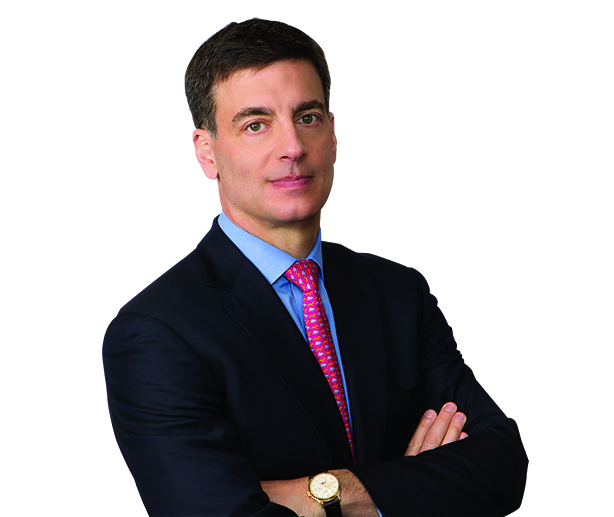 David Field, CEO, Entercom
In early January, Entercom launched a two-week campaign that secured spreads and advertisements in a variety of tier-one publications.
Emilie Cotter, chief brand officer at Marketplace, a network of economics-focused podcasts and radio stations, attributes a resurgence in radio to interest in podcasts. This is reflected in Entercom's own strategy. After acquiring CBS Radio, the company further diversified its holdings by investing in podcast network DGital Media.
"Live events, multiple digital businesses, and innovation will continue to build new opportunities for advertisers, taking advantage of this extraordinary platform," Field notes.
Audiences are attracted to the rich, intimate storytelling of audio, which forces listeners to actively consume content and "lean in," Cotter says. In much the same way, so are brands. She adds Marketplace is seeing more brand partnership inquiries than ever.
Transitioning from a social-first mindset to an audio-only one forces brands to find creative ways to leverage radio, and many are still learning, experts say.
"Brands are just beginning to call us on this," Cotter says. "They realize radio is its own platform. To be successful you have to have audio experts. You can't put a microphone in front of someone and get great tape."
Radio personalities with different styles, such as Rush Limbaugh and Elvis Duran, continue to boast massive followings.
PR pros' struggles
Brands could benefit from those relationships by better leveraging personalities to reach their listeners, especially consumer packaged goods companies.
Podcasts allow communications pros to track each consumer action with unique promotional codes and URLs, Lindley adds. But PR professionals are struggling to navigate the free-wheeling format of podcasts, says Amy Bradshaw, SVP at FleishmanHillard.
Clients are wary of putting executives in interviews that don't align their goals with the host's: You can't expect a spokesperson to talk about a new product launch for one hour straight.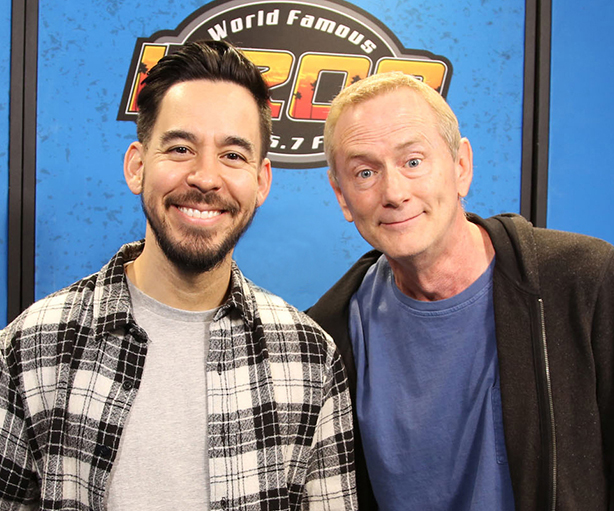 Linkink Park singer Mike Shinoda (left) and radio host Kevin Ryder
"Executives have to take deep dives and give colorful stories," Bradshaw notes. "They have to talk about the news and be willing to open up and give their own point of view."
When it comes to radio, PR pros should look for extensions — if the program is syndicated or can be downloaded.
But it all comes down to whether it's the right channel to deliver the right message to the right audience, Bradshaw says. "For a national car rental that wants to reach business travelers, radio is very relevant for them. But for maybe one of our [other] clients, it doesn't make a lot of sense."