It's no secret that the airline industry has a turbulent past when it comes to corporate communications, but recent crises have shown what this means for communicators today.
Our case study won the Arthur W. Page Society competition's grand prize, the Jack Koten Case Study Award, and everything we discovered reminded us of the importance of PR practitioners helping their organizations maintain strong financial and reputational indicators.
We analyzed stakeholder responses to the incident, including the public, other airlines, and the government, as well as United's own responses. This included studying policy changes, official statements, thousands of social media responses, and financial records before and after the incident occurred.
We feel several areas really exacerbated this situation, leading to detrimental financial and reputational impacts to the United Airlines brand.
First, it became apparent United has yet to really listen to its stakeholders. The forcible removal of Dr. David Dao was yet another in a long line of missteps by United, showing that negative responses to past incidents went unheard by the airline.
The organization continues to ignore its stakeholders, as is evident by the fact United has faced additional crises since completing our case study. As long as United doesn't listen to its stakeholders, these frequently occurring crises will continue.
United didn't manage its PR efforts in a way that prepares it for the future. Data collected from stakeholder responses showed that dragging Dr. Dao off the plane caused an instant problem for United, but the issue truly exploded as the airline issued responses that were criticized for being cold, corporate, and disingenuous.
The conflicting responses United issued were not part of a well-constructed crisis comms plan, indicating the importance of practicing proactive instead of reactive communications. It also highlighted the importance of having a CCO who reports directly to a CEO—a key element that United was missing when this crisis occurred.
Since the incident, United and other airlines have made great strides to improve the practice of good PR throughout each company and the industry as a whole.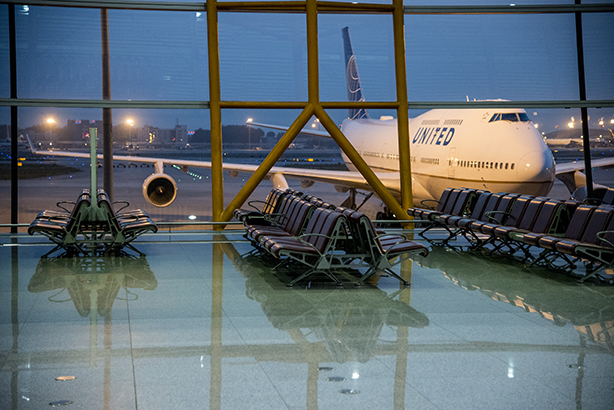 United's financial value took a sizeable hit initially, with shares down 6% and over $1 billion in market value the week of the incident. However, these losses slowly recovered as the company's PR practices surrounding flight 3411 slowly improved. Still, earnings reports indicate its passenger count was 24% lower than the same quarter the previous year, which also underlines the value of corporate communications.
Although substantial, the financial implications of this incident do not appear to have been long-lasting, but United has had one of the slowest reputational rebounds. One explanation for this is that United's reputation has been much lower than its competitors for many years.
Financial metrics improved as PR efforts improved, which is a reminder that organizations must understand this importance - reputational indicators are becoming more and more important as stakeholders' power increases.
Because our industry remains in a trust crisis, monitoring reputation and its ongoing impact are especially important. This trust crisis, combined with United's already poor reputation, allowed negative reactions to spread like wildfire, both in speed and scale.
Arthur W. Page acknowledged the value of a brand's reputation when he said, "all business in a democratic country begins with public permission and exists by public approval."
This case showcases larger business issues affecting all organizations in an environment where stakeholders have the power to initiate a crisis with one press of a record button on a cell phone.
Organizations can resolve these business issues if they develop strong reputational trust with stakeholders by managing issues before they happen and build a corporate culture that allows for sincere business practices and communications.
Brooke Smith and Steven Pelham are master's students in the graduate Mass Communications program at Brigham Young University.