VENICE, CA: Bird has named Rebecca Hahn to the newly created role of SVP of communications, the company said this week.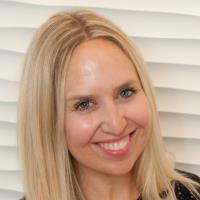 Hahn started in the position last month. She is reporting to Bird founder and CEO Travis VanderZanden. Because the role is new, Hahn has no direct reports and is building the comms department from scratch, the company said.
Hahn wasn't immediately available for additional comment.
Bird bills itself as a last-mile electric mobility company that rents scooters, similarly to dockless bicycle-sharing companies. Customers rent the scooters using a smartphone app and leave them on the sidewalk or street when they arrive at their destination. There are no docks.
Bird and its competitors have rolled out services in northern and southern California cities, prompting debates over the safety of electric scooters and the fact that riders can leave them anywhere.
Bird, which competes with companies such as Lime Bike and Spin, is trying to raise $300 million in funding, which would give it a valuation of $2 billion, according to The New York Times.
Previously, Hahn was SVP and partner at the Los Angeles office of the OutCast Agency, a firm that works with tech clients such as Facebook, Intuit TurboTax, Instagram, Lyft, and Oculus. She has also worked as director of corporate communications at Oracle and at Zeno Group and Exodus Communications.
An OutCast representative could not be reached for comment on Hahn's replacement.