The long-awaited new structure and identity for Ogilvy was announced yesterday, with the WPP-owned group reorganised into six core capabilities - one of which is "PR and influencer" - as well as 12 "crafts" including "marketing and communications".
Regarding the new capabilities and crafts, Frohlich said: "From a UK perspective, we're going to adopt them but we are going to adapt the way that we do things, because it has to be right for our market.
"For example, on the capabilities, we are going to focus, to begin with, on customer engagement, on advertising, on PR/influence and digital."
Frohlich said that in practice, it will see, for example, creative teams from its former brands including Ogilvy One and Ogilvy PR working together, rather than in their separate silos.
"It just means you get a more seamless pool of talent, a much more agile way of accessing that talent."
However, he said the way it works will be "not dissimilar to how it works at the moment, it's just a larger scale of business". "For example, our PR capability already works with the creative craft. But it hasn't happened in a more holistic way."
No change overnight
Asked about the impact on the PR capabilities at Ogilvy, he said: "From a UK perspective it won't dramatically change overnight. We're on a journey; we will be transitioning the business into a new structure in the next six months and it takes three to five years to actually transform a business fully.
"However, the plan for the PR capability is absolutely growth – bigger, more people."
He spoke of the need for more earned media creatives, because "when you put it in the context of the whole organisation, we haven't got many". "Over the next six months there will hopefully be a real marked growth and investment in the area."
In terms of other areas of focus for PR growth, Frolich said there are plans to launch a new influencer relations tool "shortly".
"It's a much broader tool than we've ever had before," he stated. "It looks at micro influencers all the way up to celebrities; it looks at how you charge them; it will start benchmarking and measuring proper RoI and investment - you start to have a view of how much you should pay influencers, if at all."
Other expected areas of growth in the PR operation include sport, corporate and brand.
"A lot of the growth this year is coming from existing clients, which is brilliant. We're seeing more and more of our clients wanting more and more services from us, so it really does demonstrate that the new way of operating works."
Asked if he expected any PR roles to be phased out with the new structure, he replied: "No. The business as an operation is really healthy, going really well. I have no intention of disrupting that in any way."
(Pictured below: new Ogilvy logo)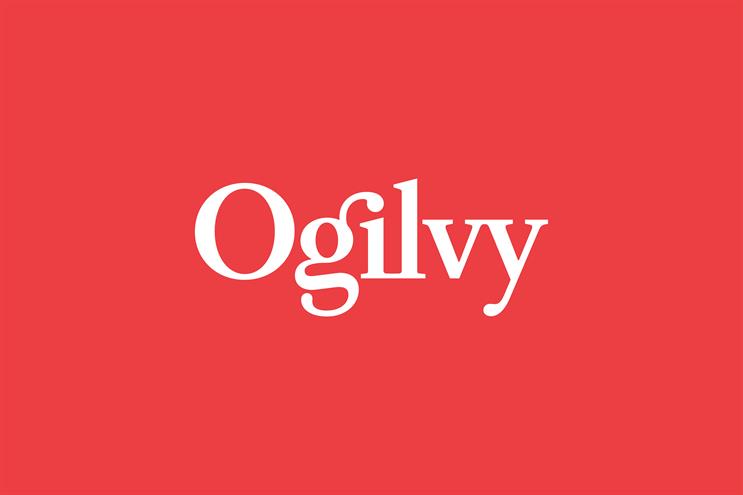 Frohlich – formerly EMEA boss of Ogilvy PR until taking the top UK job earlier this year – said there may be "more Anglicised language" used to describe the new crafts in London.
The reorganisation has seen Ogilvy move to a partner model, with 35 senior figures now given partner status. This includes Frohlich and global PR chief Stuart Smith, whose new title is global leader, PR and influence, and executive partner, The Ogilvy Group.
"Part of doing this is that, as a business, we believe we are all partners and the partnership model is really important to us. Before we did that, there are thousands of titles across the global group that have no relevance to each other. This is all about streamlining the business, making it more agile across all the markets by aligning what we do."
Implementation
The plan to consolidate all the Ogilvy agencies was first announced in January 2017. Asked why it has taken so long to implement, Frohlich said: "Reorganising the whole business – and Ogilvy is the largest marketing services business in the world – [involves] coming up with a strategy, coming up with a structure, then cascading it throughout the world; building a new operating system, a new brand identity, understanding what clients want, bringing clients on a journey… it all takes time.
"Actually, the 18 months or so that it has taken John [Seifert, Ogilvy CEO] to get this where it is, is actually not that long at all."
Asked if the departure of former WPP CEO Sir Martin Sorrell affected the reorganisation, Frohlich said: "No. This strategy has been in place for a long time, and we carry on, business as usual."
The size of Ogilvy's UK PR operations put it 11th in the most recent PRWeek UK Top 150 Consultancies table, with estimated revenue of £33m in 2017.