"Outside of the boardroom setting is where you will influence decision making," Clara Biu, head of PR and events at Just Eat, was speaking at PRWeek's 30 Under 30 reception, a PRWeek celebration of the industry's talent. "It's so much easier to influence people one-to-one, where there is no need to perform," she continued, explaining that building relationships is the key to getting ahead.
The brightest young minds in PR gathered to celebrate making it as one of this year's PRWeek 30 under 30 – a list which recognises those with the potential to become industry leaders of the future. PRWeek's John Harrington assembled a panel of judges and experts to discuss why this year's entries stood out and what it means to be young and ambitious in the world of PR.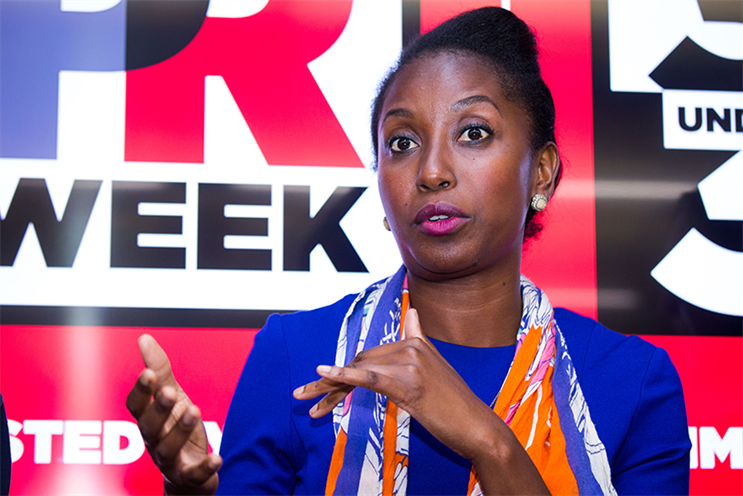 Clara Biu, head of PR and events at Just Eat, joined Gavin Megaw, managing director, corporate and brand at Hanover Communications, with Elizabeth Bananuka, freelance PR consultant and founder of BME PR Pros and Emma Dean, associate director, Hanover Communications and former 30 Under 30 winner.
So what stood out to them in this year's entries? Biu was impressed with the individuals that clearly showed passion for the job: "Some organisations funnel you down a certain path", she said. "But for me the best individuals are the ones that showed a little extra interest – that see an opportunity and seize it."
Bananuka agreed that attitude was key. Those that blew her away were able to prove that they had "taken people under their wing and the team had been turned around as a result". She explained that it's not just about producing business results and profits – it's doing that while helping to build a happy, motivated team. "Being that person that makes you excited to be part of a brainstorm and makes you want to work through lunch – not because they're scary, but because they're inspirational."
A bigger funnel
The idea of inspiration – how to encourage more young people to go into PR – cropped up throughout. It's one of PRs biggest challenges, according to Megaw.
For a long time PR failed to sell itself to young people, he said. "People see PR as Ab Fab and champagne," he said. "It's a big issue we have to address because what we actually do is crucial – we help business strategies fly."
Going into schools and universities is one way to encourage young people to consider a PR career. But he also said another problem is keeping women in the agency world throughout their professional lives: "Not only do we need to fix societal problems but also we must make sure the funnel is bigger at the bottom, and ensure people are coming in from different backgrounds."
Bananuka said we must change the concept of what PR is. "It's so broad – there's content creation, YouTube, Instagram – these creative skills that our industry now relies on and must embrace."
She said that we don't give young people enough credit for the skills they already have when it comes to social media and content creation. She said that millennials have more "subcultures" than previous generations – different types of feminists etc – making them more difficult to connect with. "Thats where brands fail," she said. "They don't have time to recognise the sub groups and work out the best way to approach them."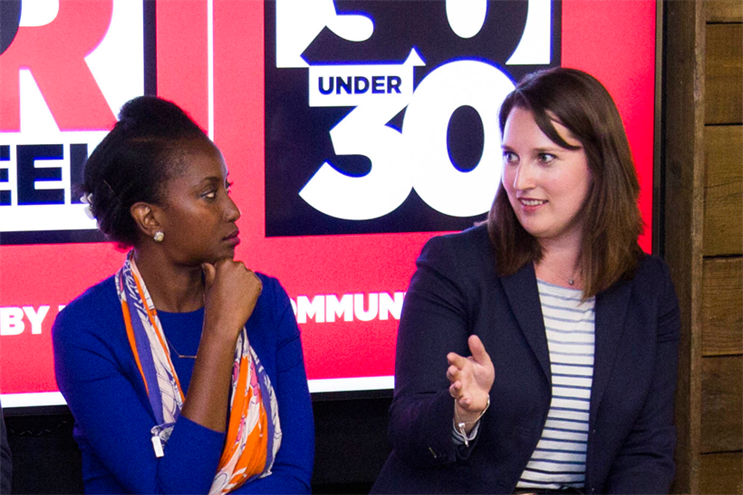 Dean added that upcoming generations have their fingers on the pulse when it comes to finding the right fit culturally. "Barely an interview goes by when someone doesn't ask about the culture, the work-life balance, the socialising," she said. People are putting huge emphasis on it and companies must invest more, to put the emphasis on the individual, their training and personal development.
How to be heard
The panel suggested young people, while clearly ambitious and selective, still had to deal with outdated boardroom attitudes. Questions directed at the panel were about how to get ideas heard in a meeting, particularly ones where senior voices dominate.
Biu said that, starting out, her approach to boardrooms was "bullish" due to her frustrations at not being heard – but being the angry person in the room didn't work in her favour. Instead investing more time building individual relationships and earning trust did.
She said that people tend to try to "perform" when they are in meetings, so a one-to-one conversation is often more productive when it comes to getting things done.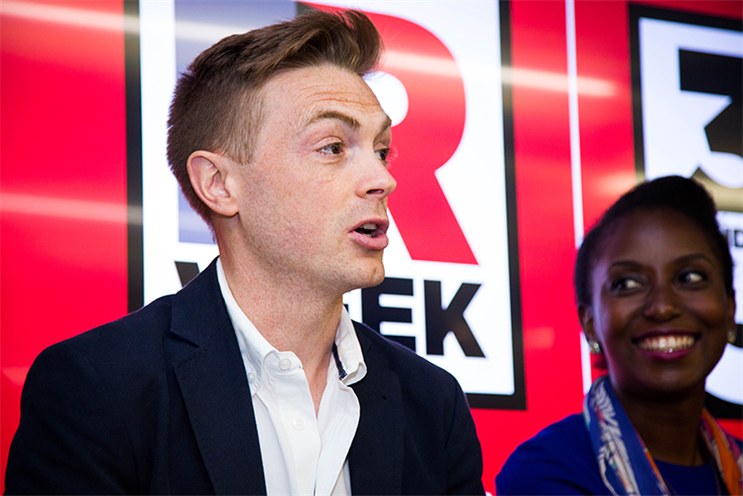 Megaw advised people to think strategically, not just speak for the sake of it. "There are people who make things happen and people who just make noise," he said. "My one piece of advice is that whatever role you are in make sure you have the ear of someone who is the voice of that table."
Dean suggested that if you're the person in the room that knows the most about the subject then you instantly have a voice.
But Bananuka advised that you mustn't always think your idea is the right one. She said surround yourself with a "squad" or at the very least one partner, friend or manager who you trust implicitly, to call you out when you're taking the wrong line.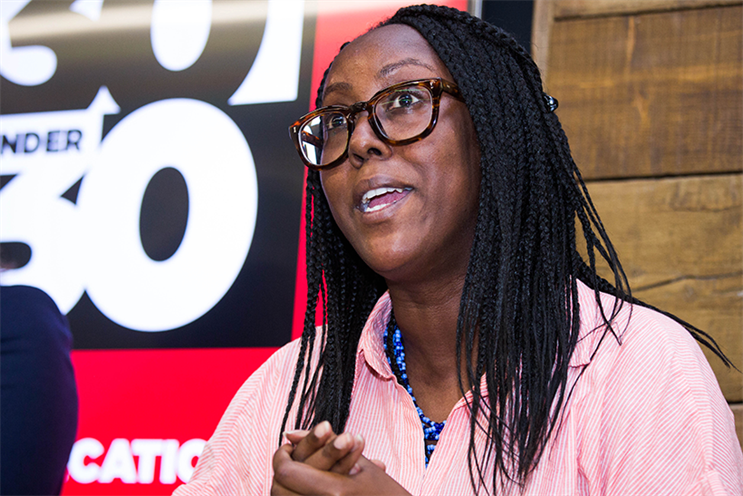 "Don't underestimate the impact of your relationship with your manager," said Biu. This has such a fundamental effect on our ability to enjoy and deliver the best work – and being able to have an "open conversation" about your career is key. "There is no such thing as a career ladder. You don't go up… you go sideways." You have to pick up other skills along the way.
Bananuka advised that a sense of perspective is crucial for long-term success. "Your career is a marathon" she said. "You'll hit 40 and think 'oh I still have 30 more years of working.' Take a chill pill – you have a long way to go.