CAMPAIGN CATEGORIES
Campaign of the Year
WINNER: GIRLS4TECH: MAKING A DIFFERENCE ONE GIRL AT A TIME - Mastercard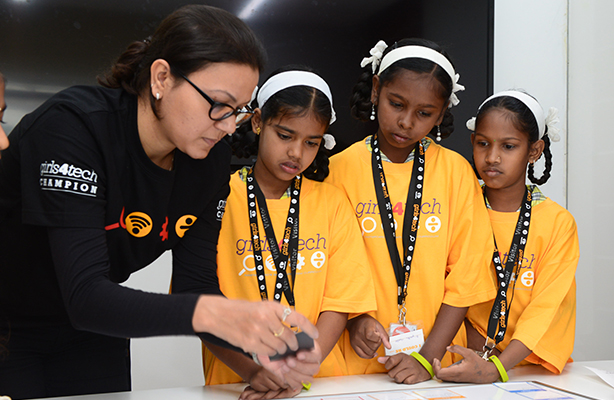 Mastercard continues to inspire young women to develop the Science Technology Engineering and Maths (STEM) skills they will need to become leaders of tomorrow through its signature education programme Girls4Tech. The company also aims to make sure its employees are up to date with payment technology, create company-wide volunteer opportunities, encourage employees to become role models and mentors, and establish the company's first global volunteer programme. The education initiative reached more than 38,000 girls in 21 countries, nearly a quarter of employees have served as role models or mentors, and more than 90% of girls learning STEM skills want to use them in a career. Mastercard received worldwide media coverage thanks to its innovative initiatives.
Healthcare
WINNER: BACK TO WORK - Medela India Private Limited
Agency: Genesis Burson-Marsteller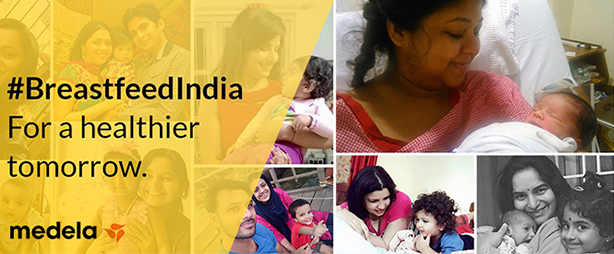 Women across India have been given information vital to being able to balance family life as a new mother and their return to work. Breast pump and nursing accessories manufacturer Medela launched a Back to Work campaign after a survey revealed nearly 60% of companies had problems with new mothers quitting their jobs after a maternity break so they could breastfeed their baby. A series of webinars called LactoClave played a key role in spreading the message, as the internet was the main source of information for young mothers. The webinars provided a platform for mothers to share their experiences and worries and access solutions. The online sessions were supported by the release of a video and comic book. The end result was a 50% rise in sales of Medela's breast pumps in one year.
HIGHLY COMMENDED: PRESCRIBED TO DEATH - National Safety Council
Agency: Ketchum, Energy BBDO, m ss ng p eces, PHD
Employee Communications
WINNER: MEDTRONIC PUTS 5,000 EMPLOYEES FIRST IN WAKE OF HURRICANE MARIA - Medtronic
Agency: Edelman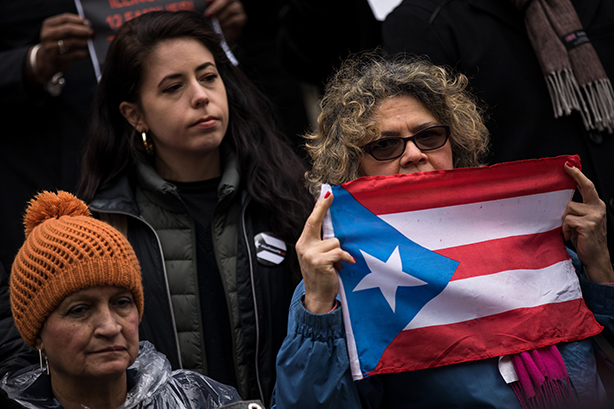 When Hurricane Maria devastated Puerto Rico, leaving the island without electricity and destroying 85% of homes, the first and top priority for Medtronic was the safety and wellbeing of its 5,000 employees. Immediate action was needed and the company checked on every employee, including hiring 40 drivers to go door to door to contact anyone who had not otherwise responded. Critical aid was provided via 70 flights and 40 ocean containers. Specialist teams were set up to ensure everyone was kept up to date about recovery operations and how to get help if they needed it. The response was a major success, with all 5,000 employees accounted for and humanitarian aid distributed. The cost of the disaster was far less than the predicted $250 million, at between $55 and $65 million. Employees in Puerto Rico made countless selfless contributions to the recovery, despite the massive impact on their own lives, coming in to work every day. Medtronic was fully operational again in just six weeks - much quicker than other companies.
HIGHLY COMMENDED: COUNTDOWN TO DAY ONE: CREATING DOWDUPONT - DuPont
Agency: Gagen MacDonald & Think Marketin
Public Sector
MANYATA: #DONTFORGETMOMS - MSD for Mothers
Agency: Weber Shandwick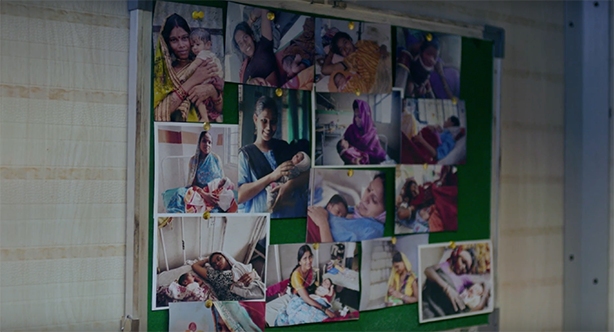 Shocking figures showed that almost 45,000 women die in India every year because of a lack of quality care during childbirth. Weber Shandwick was brought onboard to showcase the benefits of maternity benefit benchmark Manyata and persuade private providers to join the quality movement. Since then, there has been a 50% jump in the number of enquiries from doctors/providers about Manyata and 200 private maternity providers have been trained and Manyata-certified. Because of the demand, the programme is looking at opening hubs in Rajasthan and Karnataka. The Indian government asked the company to train its public health providers in three states and help amplify the campaign to encourage mothers to focus on their health. Manyata gained good media traction with coverage in English, Hindi, regional newspapers, online, and on television across India. A promotional film attracted more than 2.3million views with a reach of more than 5.1 million users on Facebook and more than 14,000 reactions. The activation was summed up by judge Jon Higgins as: "A superb and compelling campaign that has the effectiveness of a winner."
HIGHLY COMMENDED: FACING UP TO SCHIZOPHRENIA: THE FIGHT FOR BETTER TREATMENT, SUPPORT AND ACCEPTANCE - Hong Kong Association of Psychosocial Rehabilitation
Agency: Weber Shandwick
Corporate Social Responsibility
DOGS WHO CHANGED THE WORLD - Milk-Bone
Agency: Genesis Burson-Marsteller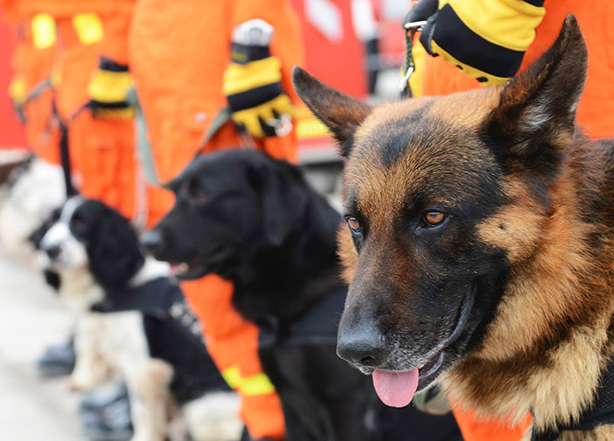 Local hero dogs were given a leading role in this inspirational campaign devised and delivered by PR Hacker to generate media coverage equivalent to a major TV advertising campaign. Long-established American dog treat brand Milk-Bone wanted to highlight the millions of dollars it had donated to Canine Assistants – a nonprofit providing service dogs to those with epilepsy, physical disabilities, and other special needs – over 20 years. PR Hacker came up with the Dogs Who Changed the World awards to celebrate the work of exceptional Canine Assistants dogs. Milk-Bone's support was included in the description of the awards. Fifteen local hero dogs were selected, generating local headlines and raising awareness of the brand's corporate social responsibility contribution. PR Hacker's team created media-friendly video footage for each hero dog and supplied the films to local broadcast media. This was supported by a set of doggy baseball cards and an infographic with 10 training tips that could be applied to any dog. With more than 300 million impressions and 200 media outlets covering the awards, the campaign transformed awareness of Milk-Bone's CSR programme.
HIGHLY COMMENDED: STARING DOWN WALL STREET: STATE STREET'S FEARLESS GIRL - State Street Corporation
Issues and Crisis
WINNER: AMERICANS FOR AFFORDABLE PRODUCTS - National Retail Federation and Retail Industry Leaders Association
Agency: DDC Public Affairs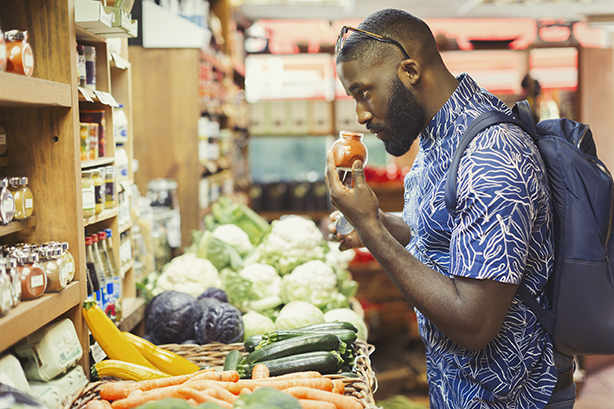 An aggressive communications barrage of digital activity formed a key component of the Americans for Affordable Products' campaign against plans to introduce a Border Adjustment Tax. The campaign focused on the impact of the tax on prices for essential items including clothing and food, highlighted the risk to jobs, and contrasted families with large companies that aren't perceived to be paying their fair share of taxes. The coalition's web content was always action-oriented – and it paid off. When the final tax reform bill, TheTax Cuts and Jobs Act, was signed into law it did not contain a border tax, saving retailers billions of dollars. The campaign took advantage of holidays and current events to highlight the proposed border tax's negative impact on everyday consumer goods and experiences. By the conclusion of the campaign, the coalition's digital content had reached more than 9.5 million unique users. As judge Jean-Michel Dumont concluded, it was a: "Simple, efficient campaign that delivered exactly what it was supposed to."
HIGHLY COMMENDED: #TOOCOOLFORPLASTICS - Iceland Foods
Agency: Weber Shandwick
Consumer Launch
2017 - THE YEAR OF NICE - Monarch
Agency: Tin Man
When research revealed Monarch Airlines was considered to be "nicer" than its competitors, it provided the key to Tin Man delivering an exceptionally successful campaign based on what could be seen as a very ordinary word. Monarch's target audience was crying out for a return to traditional values of niceness, politeness and courtesy - and the business launched the Nice Initiative to emphasise its advantage. Tin Man's clever campaign sparked nearly 500 press stories, with 50% appearing in broadsheets such as The Times, The Daily Telegraph, The Independent and The Guardian, and the coverage was worldwide. It delivered 700,000 new bookings. Monarch's head of communications, David Page, said: "Tin Man combined spot-on strategic insight with thoughtful creativity and a deep understanding of what sparks media interest. They rolled up their sleeves and delivered a stand-out campaign."
HIGHLY COMMENDED: FORCE FRIDAY II - The Walt Disney Company
Product Brand Development
WINNER: BLOOD NORMAL - Libresse
Agency: Ketchum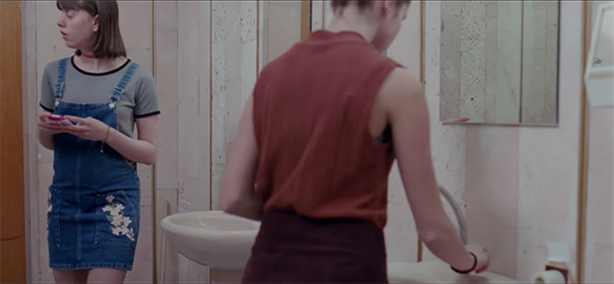 Rising to the challenge of breaking the silence surrounding menstruation, Libresse launched #Blood Normal. Libresse had already tackled the taboo of periods in women's sports and, during that process, realised discussion of women's periods was virtually absent from popular culture - ignored by mainstream media and rarely featured on TV or in film. The campaign resonated far and wide, generating a positive reception in more than 17 countries, including the UK, France, Russia, Poland, Greece, India, Brazil, Chile and the U.S. Blood Normal has been viewed more than 2.9 million times on YouTube across the world. An exclusive story in Teen Vogue broke the campaign in the US and the magazine was central to pushing the story beyond European borders and instigating global social conversation. In the UK press alone, it generated more than 380 broadcast and print media stories, leading to almost 8 million impressions. Coverage ran in The Guardian, Metro, Daily Mail, BBC News and Loose Women. Libresse plans to release three more short films featuring open conversations about periods in 2018.
HIGHLY COMMENDED: BK LOVING "IT" - Burger King Deutschland GmbH
Agency: Emanate GmbH
Non-Profit
WINNER: BREAK BREAD SMASH STIGMA - Casey House
Agency: Narrative (a division of Bensimon Byrne)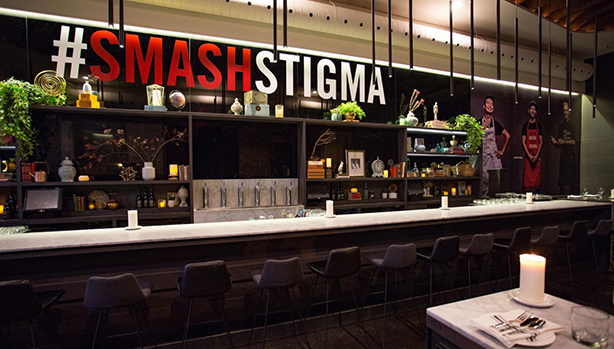 Global leader in HIV/AIDS care, Casey House turned the spotlight on the silent stigma that still surrounds HIV. A survey in Canada revealed 50% of people would not accept food from someone with HIV, which inspired Narrative to come up with the Break Bread Smash Stigma campaign. A press conference was held in Toronto to unveil the new Casey House state-of-the-art facility, and to launch June's HIV+ Eatery. The Break Bread Smash Stigma campaign sparked a global conversation generating more than 926 million media impressions with 515 stories, 150 from major news outlets around the world. They included feature articles in The Globe and Mail and The Canadian Press along with segments on CTV, CityTV, CP24, Breakfast Television and CBC. All tickets for the popup restaurant sold out in less than two weeks. Internationally, it generated coverage from the largest media outlets around the globe, including The Guardian, The Telegraph, NBC, BBC, Fox, Vice, Huffington Post, Reuters, NPR and People magazine. Judge Ray Eglington said: "Wonderful campaign. Great use of simple insight to inform strategy."
HIGHLY COMMENDED: PURE EARTH HIGHLIGHTS GLOBAL IMPACT OF POLLUTION TO PUBLIC HEALTH PROBLEM AND ECONOMICS - Pure Earth
Agency: TogoRun
Corporate Branding
WINNER: HPE TAKES ITS MARS-SHOT - Hewlett Packard Enterprise
Agency: Interfuse Communications, a Ketchum Company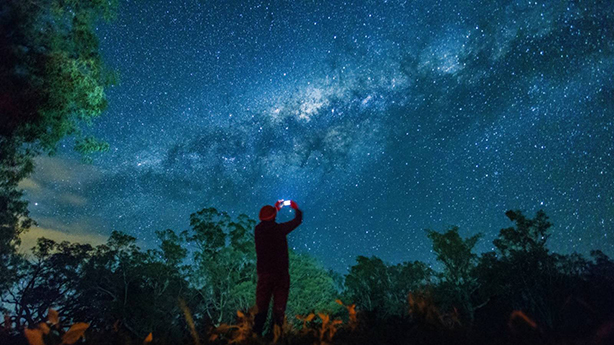 Innovation saved the day for B2B technology leader Hewlett Packard Enterprise (HPE), which retained a strong overall reputation a year after separating from Hewlett-Packard, but was not as strongly linked to cutting edge technologies as it wanted. HPE set out to convince people the company's prospects were strong and the Mars Shot was launched with a high-profile event in Washington D.C. organised in partnership with The Atlantic and dubbed, On the Launchpad: A Return to Space. The event put HPE at the centre of the conversation surrounding the mission to Mars. Hewlett Packard Labs technologist, Kirk Bresniker, illustrated the technological progress needed to enable a mission to Mars, and introduced a solution to the problem. HPE's vision for memory-driven computing is a system designed to handle massive data challenges, and one HPE had already successfully designed and unveiled that day. Since November 2016, HPE has secured 480+ unique earned media articles worldwide related to its work in supercomputing and research into memory-driven computing. A video spotlighting the engineers behind HPE's vision clocked up 39,000 views. Most importantly, HPE's earnings reported growth in its high-performance computing segment.
HIGHLY COMMENDED: THE UNITED STATES OF BEER - ANHEUSER-BUSCH
Agency: FleishmanHillard
New! Best Influencer Marketing Campaign
WINNER: #NUGGS4CARTER - Wendy's
Agency: Ketchum, VML and Spark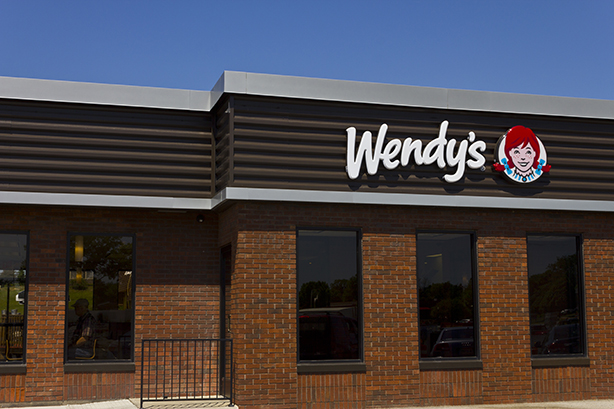 Teenager Carter Wilkerson's insatiable appetite for Wendy's chicken nuggets provided a golden opportunity for Ketchum to help the brand ride a massive PR wave on social media. Carter used Wendy's Twitter handle to ask how many retweets he would need to earn a year's worth of free nuggets. The social media team quickly replied 18 million and the bold Carter replied "consider it done." The race was on and the PR team, realising 18 million wasn't very realistic, turned the spotlight onto beating TV host Ellen DeGeneres' biggest retweet in history for her celebrity-filled Oscars selfie, which stood at 3.2 million. Ellen was persuaded to take it seriously and the nugget challenge went viral, attracting massive media coverage fuelled by Carter's three appearances on Ellen's TV show. He achieved Twitter fame when he clocked up 3.6 million retweets, a world record. The six-week #NuggsforCarter campaign generated 3.2 billion earned media impressions from 1,400 placements worldwide. Three major segments on Ellen produced 9:22 minutes of brand-filled airtime for Wendy's, and fuelled 16 million audience impressions. More than 5 million online mentions of Carter's quest organically boosted conversation mentioning Wendy's (up 376% on the previous year). Wendy's donated $100,000 in Carter's name to the Dave Thomas Foundation for Adoption. Twitter verified Carter's account and created a custom emoji triggered by the #NuggsForCarter hashtag - @Wendys earned 213,000 new Twitter followers and 23.9 million visits to its Twitter profile.
HIGHLY COMMENDED: EMIRATES CHILD BOREDOM QUOTIENT - Emirates
Agency: Red Consultancy
Best Campaign in Asia-Pacific
WINNER: BACK TO WORK - Medela India Private Limited
Agency: Genesis Burson-Marsteller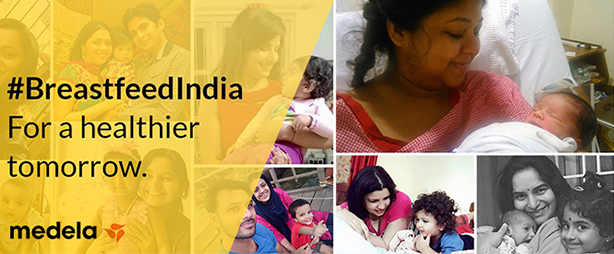 Breast pump and nursing accessory manufacturer Medela launched the Back to Work campaign to counter survey findings that 42% of Indian women felt they had to leave their jobs to nurse their new-born babies. A video released during World Breastfeeding Week emphasised how women could continue to work and still give their children the best start. It was watched by 116,297 people and amplified in online media through India's leading wire agency. It was backed by a comic book called Story of a Champion Mom and a team of experts to advocate breastfeeding - the Consultant Club. Sales of Medela's breast pumps increased 50% in one year. Judge Laura Schoen said the campaign featured: "Good use of research, multichannel outreach, leveraging creative elements. Additionally, the business results were impressive."
HIGHLY COMMENDED: THE GREAT SINGAPORE REPLAY
Agency: Zeno Group and Temasek
Best Campaign in Middle East/Africa
WINNER: 9TH ANNUAL ASDA'A BURSON-MARSTELLER ARAB YOUTH SURVEY 2017 - Proprietary thought leadership campaign
Agency: ASDA'A Burson-Marsteller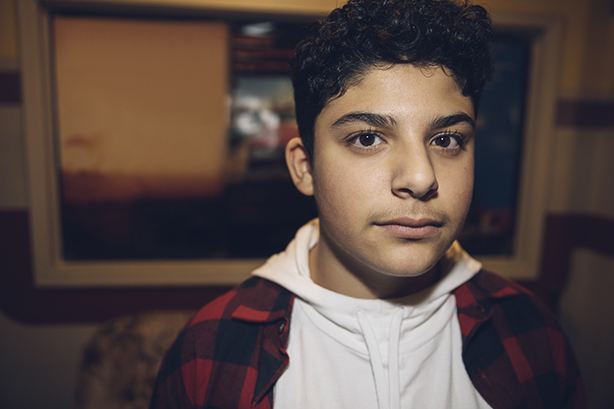 For the first time, Burson-Marsteller's survey delved into A Region Divided, with 200 million young people split into haves and have-nots by access to opportunity. It also included a supplementary survey of young Syrian refugees in Jordan and Lebanon – a group that had been excluded from the survey since 2011 because of the security situation. The survey generated a total print and online reach of over 273 million with more than 500 known print, online and broadcast hits, plus 2.6 million impressions on Twitter and 38 million hashtag impressions using #ArabYouthSurvey. The launch of the ninth annual survey in May attracted 54,000 live views. According to judge Michael Frohlich, it was a "superb combination of strategic thinking and an innovative research programme, achieving powerful thought leadership and global profile".
HIGHLY COMMENDED: UNLEASH YOUR POTENTIAL - INFINITI Middle East
Agency: Four Communications Gulf
Best Campaign in LATAM
WINNER: TEST OF COURAGE - Pfizer
Agency: Ketchum/Little Georg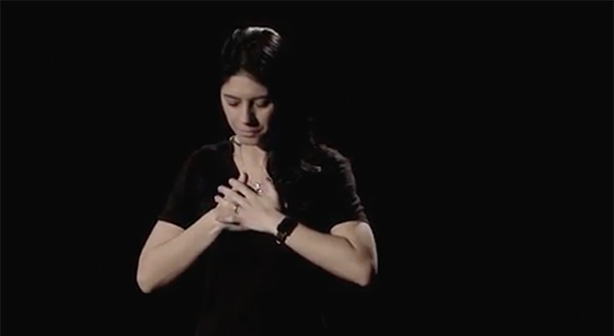 Under the Yellow September initiative in Brazil, Pfizer delivered a dramatic twist in its campaign to raise awareness of the effects of depression, in a "daring and creative" move, according to judge Saada Hammad. The US-based pharmaceutical giant engaged professional actors who thought they were being cast in a movie. The resulting video went viral, capturing the moment they realised they didn't know how to portray people with depression, illustrating the misunderstanding that surrounds the condition. Posted on Pfizer's social media channels, engagement was huge and immediate, with more than 865,000 views, 9,000 shares, and many people sharing their own compelling stories of depression. Several Brazilian media channels covered the initiative, contributing to a large increase in searches and boosting the overall results of the campaign.
HIGHLY COMMENDED: EDUCADOR INSPIRADOR - INSPIRING LEARNING - Quizlet
Agency: Sherlock Communications
GLOBAL PR CATEGORIES
Global PR Breakthrough
WINNER: STARING DOWN WALL STREET: STATE STREET'S FEARLESS GIRL - State Street Corporation
HIGHLY COMMENDED: HANDLE WITH CARE Gillette
Agency: Ketchum
Global Partnership
WINNER: BAYER GLOBAL COMMUNITY SERVICE DAY - Bayer Environmental Science
Agency: Global Prairie on behalf of Bayer
HIGHLY COMMENDED: DUBAI FONT: A NEW FORM OF EXPRESSION - The Executive Council of Dubai
Agency: ASDA'A Burson-Marsteller
Global Event Activation
WINNER: AN ICON RE-IMAGINED: LAUNCHING THE NOKIA 3310 AT MOBILE WORLD CONGRESS - HMD Global - the home of Nokia phones
Agency: AxiCom
HIGHLY COMMENDED: DIGITAL EMPOWERS Tata Consultancy Services
Global Creative Idea
WINNER: GORILLAZ RECRUITMENT CODE CRACKING CHALLENGE - Jaguar Land Rover

HIGHLY COMMENDED: ZIPPO FLAME ART - Zippo
Agency: DeVries Global
Global Integration
WINNER: HONEYWELL GOES LIVE TO DRIVE DEMAND WORLDWIDE - Honeywell Safety & Productivity Solutions
Agency: Weber Shandwick
HIGHLY COMMENDED: #LETSWOW – LIDL X HEIDI KLUM FASHION COLLECTION - Lidl Stiftung & Co KG
Agency: häberlein & mauerer
Global Content
WINNER: A VERY MERRY MISTAKE - Air New Zealand
HIGHLY COMMENDED: FIS READINESS REPORT - FIS
Global Impact
WINNER: EVAN PSA - Sandy Hook Promise
Agency: Dini von Mueffling Communications
HIGHLY COMMENDED: YOUTH AG-SUMMIT: INSPIRING THE NEXT GENERATION OF AGRICULTURAL LEADERS - Bayer, Division Crop Science
Agency: Weber Shandwick (Brussels)
Global Citizenship
WINNER: GIRLS4TECH: MAKING A DIFFERENCE ONE GIRL AT A TIME - Mastercard
Agency: Genesis Burson-Marsteller
HIGHLY COMMENDED: 9TH ANNUAL ASDA'A BURSON-MARSTELLER ARAB YOUTH SURVEY 2017 - Proprietary thought leadership campaign
Agency: ASDA'A Burson-Marsteller
PEOPLE AND AGENCY CATEGORIES
Global Agency
WINNER: WEBER SHANDWICK
HIGHLY COMMENDED: EDELMAN
International Agency
WINNER: INSTINCTIF PARTNERS
HIGHLY COMMENDED: GCI HEALTH
Global Brand
WINNER: ROYAL PHILIPS
HIGHLY COMMENDED: FINANCIAL TIMES
Global Professional - In-House
WINNER: KIRSTEN WALKOM - Save the Children International
HIGHLY COMMENDED: KAREN KAHN - HP
Global Professional - Agency
WINNER: AEDHMAR HYNES - Text100
HIGHLY COMMENDED: GAIL HEIMANN -Weber Shandwick
Global Marketer
WINNER: ANTONIO LUCIO - HP
HIGHLY COMMENDED: PETER MCGUINNESS - Chobani