This summer, millions of people will be able to see Russia from their house — or just about anywhere else, including Alaska. The FIFA World Cup, one of the most-watched sporting events on Earth, will be held in 11 cities in the world's largest country from June 14 to July 15.
Social and broadcast networks are on the alert, seizing the quadrennial opportunity to grow ad revenue and brand awareness.
Four years ago, the World Cup drew a TV audience of about 3.2 billion people, with 280 million watching the action in Brazil online or on mobile devices. Nearly 700 million tweets were sent out, and the record-breaking Brazil-Germany semifinal game is still the most-tweeted sports event in history, with 35.6 million tweets.
"The sheer volume of engagement has led to high expectations on our end," says Andrew Barge, Twitter's head of sports broadcast partnerships. "You're able to tap into more of the human dimension when you have hundreds of millions of tweets, putting your point of view alongside your customers."
Barge emphasizes Twitter's unique value proposition to brands — the ability to measure and contextualize relevant, short ads.
See also: Brands of the tourney: How companies are embracing the chance to be a part of FIFA World Cup 2018 | PRWeek
While he is unable to comment publicly on individual advertisers, he confirms there will be "sponsored graphics, pre-roll ads, and brands integrated to Twitter's World Cup show, as well as product inherent to real-time highlights."
Brands will also look to leverage Snapchat, whose users tallied a whopping 8 billion video views per day in 2016. "It's hard to believe, but during the last World Cup, Snapchat was less than three years old — so we hadn't even launched our main content platform, Discover," says John Brennan, Snapchat's manager of sports partnerships.
Now, Snapchat is a go-to platform for soccer fans. According to a 2017 report on its site, 58% of them utilize the app.
"We're planning on making the full suite of our ad product available, including interactive Snap ads and creative tools such as face lenses and location filters," Brennan adds. "If you're an advertiser that wants to reach a young audience interested in not only the games, but also the unique melting pot of cultures on display, it would be a huge miss not to try and work with us."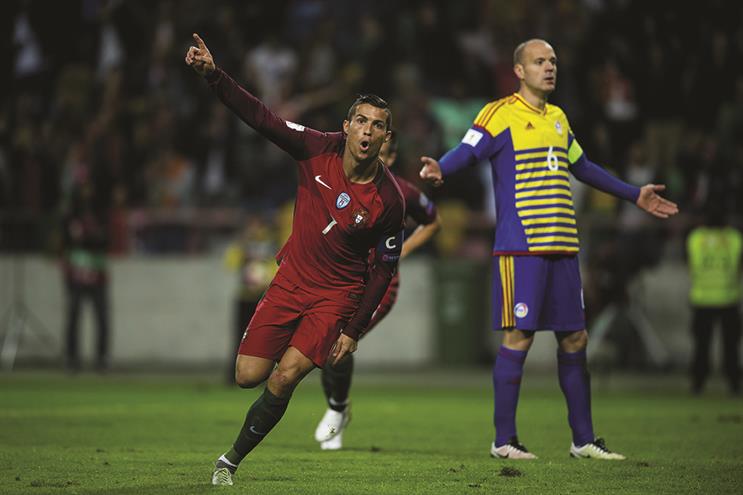 The power of choice
World Cup 2018 comes with its set of challenges, including Russia's 11 different time zones. Fox Sports and Telemundo Deportes, both airing the men's World Cup for the first time, are offering additional ways for fans to follow the action.
"This is the World Cup where daytime becomes primetime," notes Whit Haskel, Fox Sports' SVP of brand marketing. "The Fox Sports Go app is a critical player in all of our marketing. People watch soccer and sports live, so they will do everything they can [to tune in], no matter the obstacle — whether it's a meeting with their boss or a train ride to New York City."
Meanwhile, Telemundo will launch a VR app that lets fans enjoy the tournament via multi-angle clips, along with 180- and 360-degree short-form video content.
"VR is relatively new, so it'll be the first time we'll have an opportunity to see and measure what the impact will be," says Eli Velazquez, Telemundo Deportes' EVP of production, programming, and content.
Networks had to rethink their consumer marketing efforts after the U.S. men's national team failed to qualify for the World Cup. In 2014, about 20 million more Americans watched World Cup games featuring the U.S. than similar games without them, according to NPR.
VR is still in its infancy. It remains to be seen whether it will resonate as much as early TV viewing resonated with people coming off of radio and walking into visual,

Eli Velazquez, Telemundo Deportes
"The world's going to transform from June 14 to July 15, which leads into our campaign, The World Becomes the World Cup," says Haskel. "Our marketing efforts will offer people reasons why they need to tune in, be it superstars such as Lionel Messi, Cristiano Ronaldo, and Neymar, or super nations including Mexico, Germany, Argentina, and England."
March 6 marked 100 days until the World Cup's starting whistle. Fox Sports pulled out all the stops with a companywide promotion across TV, digital, and social. The network began sharing daily "100 most memorable FIFA World Cup moments." It also aired a 30-second promo for its World Cup daily show with Russian journalist and Fox Sports reporter Maria Komandnaya in Moscow's Red Square across Fox broadcast and cable networks.
With this year's South by Southwest kicking off on March 9, the timing couldn't have been more perfect.
"We offered activations to entice soccer fans to celebrate their fandom and educate those who may be sports fans or just intrigued about the pop culture event and give them some insight as to who they may want to follow," Haskel explains.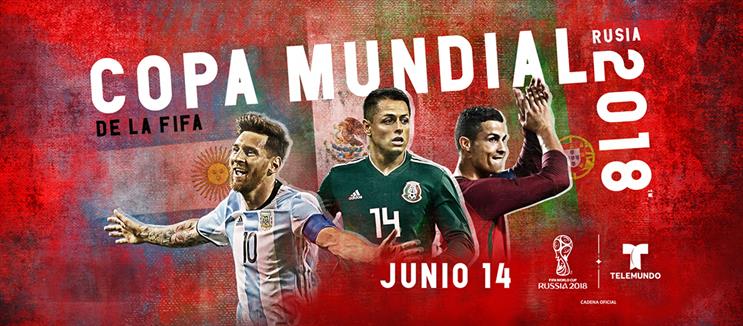 Outreach was the name of the game, and SXSW provided the perfect setting for an experiential campaign. The network transformed a venue dubbed Fox Sports House, hosting a series of panels and previews for its upcoming soccer documentaries, Phenoms and Nossa Chape, as well as its World Cup live Twitter show. Guests were treated to tattoo artists and interactive photography, among myriad other activities. Celebrity chef and soccer fan Gordon Ramsay was also on hand to serve up some tasty World Cup-themed treats.
Haskel hints there's more to come. "You'll see us popping up over the next couple of months featuring some of our larger TV promos in conjunction with our creative agency, Wieden+Kennedy."
Telemundo Deportes also hopped on the 100-day bandwagon, releasing a themed teaser and partnership announcements. By March 6, the network's ad inventory was almost 75% sold out. The more than 20 sponsors of its live coverage include FIFA partner Coca-Cola, as well as Sprint and Volkswagen.
Earlier this year, Telemundo made use of another large sporting event, Super Bowl LII, with activations that included a 10-second spot starring legendary soccer commentator Andrés Cantor and his famous goal call. Cantor was also a special guest on NBC's Super Bowl LII pregame show. The Super Bowl activations marked the official launch of Lo Vivimos Juntos (We Live it Together), a multiplatform marketing campaign aimed at uniting Latinos across the U.S. to watch the World Cup.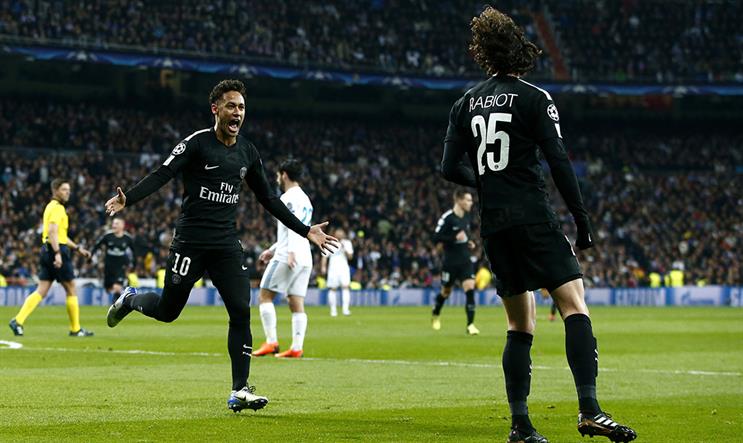 Partner plays
In-house partnerships are a great opportunity for co-marketing, one that Fox Sports made use of by collaborating with National Geographic. Both are owned by 21st Century Fox.
"With 32 nations competing, there's no one that can introduce that 33rd character — Russia itself — and the backdrop of these games better than National Geographic," Haskel explains. The companies will produce up to 100 features and video essays that tell the stories of Russia's host cities and culture. National Geographic's extensive social reach will prove a valuable asset — the brand has 22.8 million followers on Twitter, 44.8 million on Facebook, and a whopping 87 million on Instagram.
Telemundo Deportes, which is owned by NBC Universal, tapped into its internal resources as well, bringing Playmaker Media on board to "develop direct-to-consumer sports platforms for audiences around the world."
"We are sharpening our focus on owned and earned media," explains Bill Bergofin, Telemundo Deportes' SVP sports brand and content development. "Owned media is about leveraging the power of NBC Universal's portfolio to grow our big events and programs. Earned media is increasing in value due to the trust our audience places in each other to be informed."
Partnering with popular media outlets will be integral to World Cup comms, Bergofin says.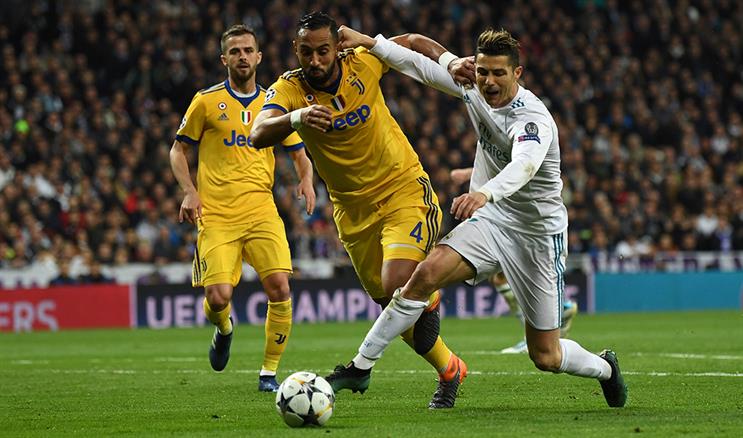 "Being the first time we have the rights to the tournament, we want to make sure people know where it is by being very loud, both in terms of our creative as well as the media outlets we're partnering with, both our general market, such as BuzzFeed and Vice, as well as Hispanic outlets such as Marca and El País."
Last year, Telemundo announced a partnership with BuzzFeed's digital food network Tasty to create a curated "party pack" with recipes, ingredients, and other items for hosting a watch party. The packs will be available for purchase online and include sponsor products sampling and brand integrations. BuzzFeed and Telemundo will promote the party pack via social video.
Harnessing influencers helps connect with a niche audience, so Telemundo Deportes joined forces with Copa90, a soccer influencer network with more than 1.5 million subscribers on YouTube and over 100 million views per month. Together, they'll create El 12, the first U.S.-Hispanic content creator network for the World Cup. The partnership, Bergofin explains, will allow Telemundo "to identify some of the most influential bilingual soccer fans to create content on our behalf."
The network's call to action asks fans in the U.S. "to submit content that showcases their passion" for the Latin American national teams in the tournament. A select group of influencers will be trained before they share their World Cup viewing experiences. They will also take part in a number of short films in anticipation of the tournament that will be distributed via Telemundo and Copa90's social accounts.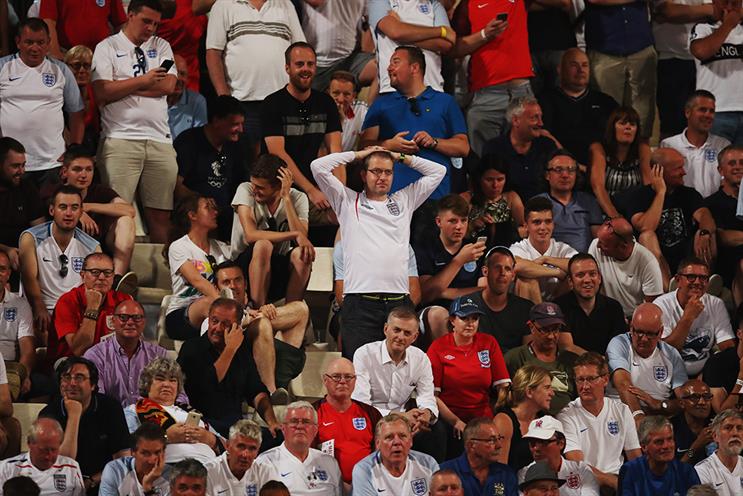 The great experiment
If World Cup 2014 was "the first social World Cup," the 2018 tournament's legacy may be as "the great experiment," at least as far as Telemundo's introduction of VR is concerned.
"Early TV brought a lot of people together around a single screen as a familial unit," Velazquez explains. "In the Hispanic space, we're very high on co-viewing, so we're bullish on the impact we'll have when it comes to the World Cup. But the nature of some tech is very individual. To experience VR with someone else, they have to have the tech connected as well.
"VR is still in its infancy. It remains to be seen whether it will resonate as much as early TV viewing resonated with people coming off of radio and walking into visual," he adds.
Regardless of whether emerging tech brings about a renaissance of the early TV experience, it seems social media already has. "Soccer is one of the most popular sports on Twitter," Barge notes. "We view sports as a fantastic unifier of cultures and an effective way to find common ground between different cultures and belief systems. The World Cup has proven this capability historically, so we have very high expectations of positive sentiment and community-building."
We are sharpening our focus on owned and earned media,

Bill Bergofin, Telemundo Deportes
Brennan agrees, noting, "It's no secret sport is one of the world's great equalizers, and soccer is a universal language like no other. I'm hopeful this World Cup produces not just great soccer, but also positivity around one of the world's greatest shared experiences. Seeing the way people celebrated the qualifications of Iceland and Egypt, and the collective exhale when Messi's Argentina just made it through, are only a preview of what's to come."
---
Engaging Hispanics: How brands turned attention elsewhere after U.S. team missed the tournament
Given the absence of team USA in World Cup 2018, brands will look to engage the country's millennial Hispanic fan base more than ever.
"The last World Cup had a more fractured media environment," says Mario Carrasco, cofounder and principal of ThinkNow Research. "What's different now is the increase of consumption on smartphones."
Carrasco notes consumers are no longer just watching TV, so soccer marketers "must make sure campaigns are holistic, so not only TV, but also smartphones and radio."
A recent study by ThinkNow shows 67% of Hispanics look forward to the World Cup, and 55% are very likely to watch any soccer game in the tournament. And nearly four in five say they are at least somewhat interested in a company or brand that advertises on social.
"Mobile plays a big role in engaging, such as checking scores and looking at related content," Carrasco notes.
Although 82% of Hispanics plan to discuss the World Cup on Facebook, Carrasco says marketers shouldn't overlook smaller platforms such as Google Plus, Pinterest, and Reddit.
"These smaller platforms may be offering exclusive content, especially in Spanish," he explains. "A good strategy is to create Spanish content exclusive to that platform that's World Cup-related."
See also: Brands of the tourney: How companies are embracing the chance to be a part of FIFA World Cup 2018 | PRWeek
Carrasco adds there's a hidden opportunity for marketers to engage with English-dominant Hispanics, 46% of which see the World Cup as a way to connect with their heritage.
"The assumption for marketers is their general efforts will reach English-dominant Hispanics," he explains. "That may be true, but that data point about heritage is very powerful, as is that once-in-four-years opportunity."