When I was given my first break in PR over 27 years ago I was a policy geek and never imagined I would ever have the honor of serving as president of a jury at Cannes Lions.
It's a big responsibility under normal circumstances but particularly this year because it's the 10th anniversary of the PR Lions, and the first year inside the new reach category. I certainly feel the hand of history will weigh heavily on myself and the jury. No pressure.
An anniversary gives us a chance to reflect on the past and define what the future might hold. A lot has changed. Social media was in its infancy. Facebook had only 100 million users, and Twitter finished a stunning year of growth with 4.4 million unique visitors. Internet penetration exploded. The first iPhone was only a year old, the launch of the first wireless iPad was still two years away, and the youngest millennials were only 12 years old.
In those same 10 years, the PR industry has embraced change and adapted. We have fought hard to have our voice heard creatively and our craft adopted at scale by marketing. We have moved from a defensive position on paid to a more proactive stance on the central role of earned influence in building brands, enhancing reputations, and driving demand. Some would say "everything is PR.
We are now at a point where CMOs have never been more interested in what we do and why it works. Why? Because we are living in what I call an "earned first" world.
How does that affect the criteria the jury will apply? One thing's for certain: We need to keep raising the bar. It has never been more important to show the power of ideas crafted to earn attention and influence.
It is traditional for the jury president to give some guidance. I have canvassed views widely from inside and outside PR and here is where I am netting out.
Cannes is a Festival of Creativity, and at its heart is about great ideas and beautifully crafted work. Those that know me well will not be surprised that winning work should share certain characteristics: a truly creative idea that is purposefully designed through insights for an earned first world, coupled with brilliant execution that delivers meaningful impact.
At a moment of great change for marketing, the work our jury chooses to win will say a lot about our industry and the state of creativity in PR.
I know that what we do matters more to brands now than ever before, so I hope the work submitted by all agencies lives up to the ambitions we have for the craft we all love.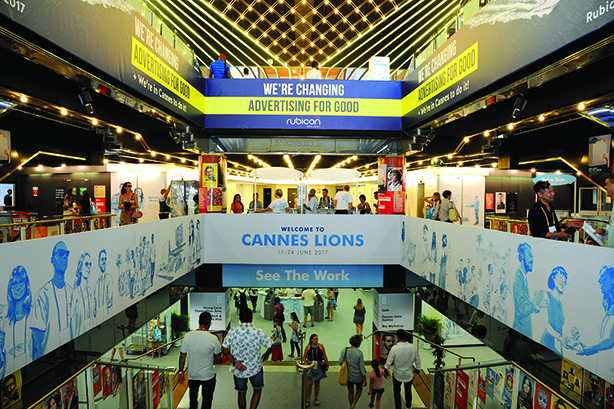 ---
Cannes PR Lions Milestones
2009 – PR awards added to the Cannes Lions International Advertising Festival. Around 400 PR agencies enter. Best Job in the World campaign wins top PR award as 17 PR Lions were handed out.
2010 – Second year of PR awards sees a 32% entry increase, but many submitted by ad agencies. Replay for Gatorade, from TBWA\Chiat\Day Los Angeles and FleishmanHillard, wins PR Grand Prix.
2011 – Event rebranded as Cannes Lions International Festival of Creativity as entries rise 43%. Clemenger BBDO Melbourne wins the Grand Prix for its Break Up campaign for the National Australia Bank.
2012 – Number of PR entries rises 38%. JWT wins Grand Prix for The Most Popular Song campaign for Banco Popular de Puerto Rico. The only big network PR firm to take an award was MSL Nordic Stockholm, winning bronze.
2013 – PR agencies make a bigger impression as Golden Goose PR, Ketchum Pleon Berlin, Ogilvy France, and Weber Shandwick London all bring home gold awards. McCann Melbourne wins the Grand Prix with Dumb Ways to Die for Metro Trains.
2014 – Cannes introduces Young Lions PR competition. Edelman New York wins the Grand Prix, the first PR agency to do so, and two golds for its work with Creative Artists Agency Los Angeles on The Scarecrow campaign for Chipotle Mexican Grill.
2015 – PR entries climb another 10%. MSLGroup's Always #LikeAGirl campaign wins PR Grand Prix and a host of other awards, including a Glass Lion: The Lion for Change — a new category addressing issues of gender inequality or prejudice.
2016 – Ogilvy PR wins gold at the PR Cannes Young Lions with a campaign about ending food waste by retailers. Swedish creative agency Forsman & Bodenfors win PR Grand Prix. Five out of 84 PR Lions go to PR agencies.
2017 – PR agencies win significantly more after changes are made to festival. Ketchum wins 11 PR Lions including two Gold Lions for the Cheetos Museum campaign. PR Grand Prix goes to State Street Global Advisors Fearless Girl by McCann New York.