It's a rap…
What do you get if you combine corporate sloganing and rap music? For once, Flack was lost for words when this recording, from the, err, creative types at Weber Shandwick, found its way into his inbox.
The aim is to "big up" - as the kids are understood to be fond of saying - Weber's "dynamic teaming" (no, Flack neither).
Flack's pal at Weber said: "The rap is a light-hearted way to explain our dynamic teaming approach. We're always looking to communicate in engaging ways and it has certainly worked - everyone in the office is now talking about dynamic teaming."
Flack isn't so sure - click on the panel above to have a listen for yourself (to all three and a bit minutes of it, if you dare).
Awards host goes local at Globals
The 5th PRWeek Global Awards on Tuesday were hosted by Ayesha Hazarika, who has had an unusual career path in moving from working as a special adviser to Ed Miliband, before becoming a comedian and writer. Or, as one wag in attendance suggested - working as a special adviser to Ed Miliband, and then continuing to be a comedian. Harsh.
"I know what all of you are thinking - brown skin, white teeth, normally it's the other way round with us Glaswegians," she said in her opening speech. "I find that joke goes down best in Edinburgh to be honest," Hazarika continued.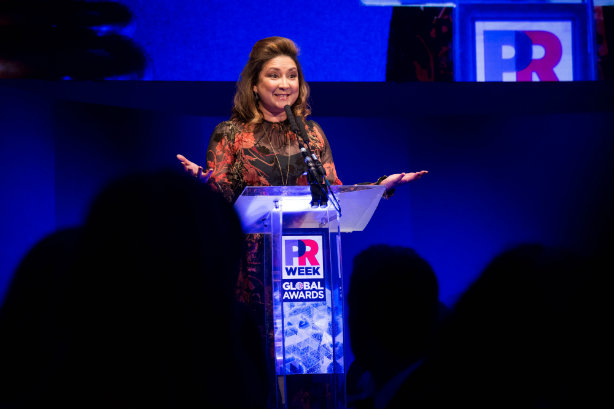 Another rather local joke recalled the early experiences of her dad ("who is a doctor, obviously") on arriving in Glasgow as an immigrant, ending with the punchline: "Aye, but what kind of Muslim - a Rangers Muslim or a Celtic Muslim?"
Flack, and many other British attendees were thus treated to the particular joy of seeing corporate Americans trying to work out the appropriate reaction to jokes that were, it must be said, going way over their heads.
It was then on to the serious business of handing out some trophies. Click to see who picked up the global gongs.
Comms clone
EasyJet was among the 75,846,209 brands to tap into royal wedding mania this week, gaining some good coverage for its competition to find the best Harry and Meghan lookalikes in Europe, with a campaign from Taylor Herring.
Flack doffs its trilby to one 'Meghan' in particular – Danni Burnett, senior account exec at PR agency Tin Man, pictured second from the left, who seems to be having a pretty good side hussle as an MM doppelganger.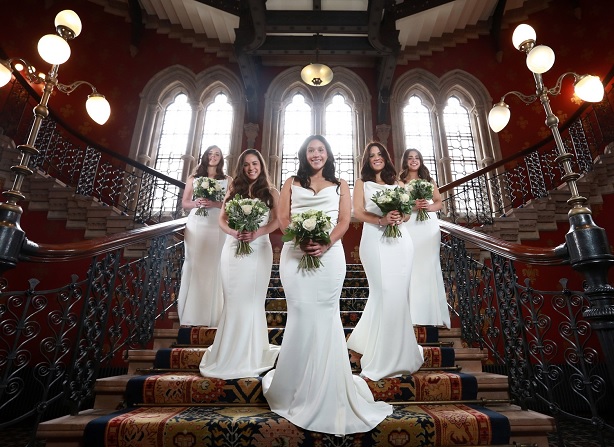 April 10, 2018
Luchford's royal recruit
On a very similar note; congratulations are due to two people. Firstly, to Conrad Quilty-Harper (pictured below, right), a GQ journalist who has just joined the agency Luchford APM, as reported last week.
Congratulations also to amateur baker Lara Mason, from the Midlands, has made a life-sized cake of Prince Harry and Meghan Markle to celebrate their big day.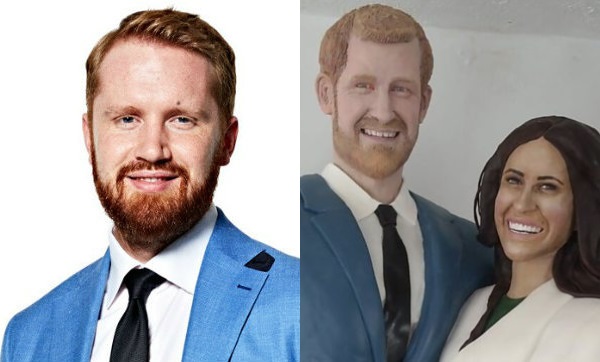 Neil before PR superhuman
How is this for an intrepid PR chief? Maitland CEO Neil 'Barracuda' Bennett will be swimming from Europe to Asia next year, crossing the Bosphorus in Turkey as part of gruelling contest.
Flack wonders if his high-profile client Philip Green will be there to wave him off from the bank - from the retail magnate's famous yacht, maybe.
Rethinking the inking
Finally, from one show of devotion to sporting achievement to another. We present this from Gloucester Rugby Club:
Tattoos#WeAreGloucesterRugby pic.twitter.com/AX5akNab5c

— Gloucester Rugby (@gloucesterrugby) May 16, 2018