In the 14 years since the last big supermarket merger – when Morrisons bought out Safeway for £3bn – the grocery sector has seen the arrival of the discounters, march of the premium chains and a highly questioned vertical acquisition of wholesaler Booker by Tesco, all adding pressure on comms to prove its worth in an increasingly competitive space.
As the rumblings of the Sainsbury's and Asda merger were confirmed by bosses this week, the supermarkets were quick to reassure investors and customers that both the brands would be maintained to "enable them to sharpen their distinctive customer propositions and attract new customers".
It's a vital approach to ensuring success for the two brands – which have a combined revenue of more than £51bn and together attract almost a third of the total market share – retail comms experts have told PRWeek.
Dual brand strategy
Porter Novelli UK MD Fenella Grey, who previously worked with Asda at Freuds and has also worked with Sainsbury's, believes that "in theory, it's a sound, compelling merger", but says the dual-brand strategy is the "most judicious way to go".
"A merger gives them greater geographical spread, scale in terms of negotiation muscle and crucial tech, as I think a key component is to set themselves up for greater competition against the e-commerce world and the likes of Amazon," explains Grey.
"But although they both claim mass-market customers, I think there will be some sort of effect on brand in terms of cost, sustainability and ethics from the Sainsbury's side. Sainsbury's has worked very hard to deliver on its British produce, waste and sustainability messaging and policies, so to get all that to pull through across both brands is a difficult pill to swallow."
The question of the brands remaining distinct or not is at the crux of uncertainty around the future of PR and comms at the supermarkets – especially as latest research from Kantar Worldpanel reveals that in the last three months around nine million households shopped at both Asda and Sainsbury's.
In an interview with Newsnight, former Iceland chief executive Bill Grimsey shared his view that "in three to four years there will be one brand".
"There will be one head office, lots of job losses, the synergies will come through," he says. "In the long game, it will be one brand."
Different customers
Despite this, the two supermarkets do appeal to different customers, with Sainsbury's registering 59 per cent of its sales in London and the south east, while almost two-thirds of Asda's sales are outside those areas.
Sainsbury's also appeals to more affluent shoppers: the ABC1 demographic accounted for 62 per cent of all sales at Sainsbury's, in comparison to 46 per cent of sales at Asda.
Nik Govier, co-founder at Unity, which was responsible for award-winning work for M&S including the Christmas 2014 Follow the Fairies campaign, points out: "Asda and Sainsbury's are not two brands you would naturally put together, so the key to their success will be that they continue to appeal to very different target audiences.
"It's really important they keep that individuality, and if they try to combine in the way they market, all they will do is lose their strength.
"The key in market domination is going to be very distinct marketing campaigns that appeal to different people.
"The nearest you can compare it to is EE and BT. They've progressed with economies of scale but been really clever at identifying very different audiences."
Liam Keogh, founding director at Palm PR, agrees: "It is crucial for Sainsbury's and Asda to retain their two individual market positions. If they instead seek to harmonise two very different cultures and adopt a 'single identity' for both brands, then they risk losing a clear positioning for consumers."
The merger has already sparked a vigorous online conversation, with Brandwatch reporting 26,555 mentions of the story in the four days since it was first announced.
With one of the key aims of the merger being to offer customers price reductions of ten per cent across both brands, through economies of scale, it seems clear that not only could this lead to pressure on suppliers, but also reduction of the in-house cost base.
On the supplier side, there will be a need to carefully manage the comms piece to avoid potential relationship issues and PR problems – a critical element of building trust, as Tesco discovered in 2014 after complaints about treatment of suppliers.
"In the money"
The potential for PR calamity has already been tested, as Sainsbury's CEO Mike Coupe was recorded singing 'We're in the Money', while he waited to be interviewed by ITV. The gaffe has been put down to him recently watching the musical 42nd Street, which features the hit song.
James Clench, head of entrepreneurs & business at PHA Group and ex head of news at The Sun, says: "Sainsbury's chief Mike Coupe is now destined to be immortalised in a 30-second segment of a media training session, sandwiched between Prince Charles and Gordon Brown under the slide heading 'Is this thing switched on?'.
---
'Silence is golden' – even when you're on TV and radio
---
"Mr Coupe's mistake isn't fatal and won't on its own derail the Sainsbury's/Asda merger. But he probably shouldn't break into Money, Money, Money moments before his next TV grilling and blame it on the Abba reunion."
Comms teams and agencies
Both Sainsbury's and Asda's comms departments remained tight-lipped when approached by PRWeek about the merger's impact on in-house teams and agency rosters; only reiterating that the brands are being kept as two separate businesses.
But Grey highlights the incongruity of keeping separate in-house teams, although she believes agencies' consumer work should be kept distinct: "Potentially, corporate comms will be consolidated. "But my instinctive reaction is that they need to retain distinct consumer comms agencies."
Govier adds: "I think for the short term they will keep separate agencies while they navigate the complexities of the internal operation, which will be huge.
"But I imagine in the medium term – perhaps a couple of years' time – there will start to be some economies of scale. If they follow how other companies have worked, they might choose to go for distinct teams within the same agencies."
Just two months ago, Freuds won a three-month-long pitch to represent Sainsbury's across its food and drinks divisions, as well as on its key brand proposition Live Well for Less.
Freuds worked with Asda on its consumer and corporate PR for nearly a decade until the end of 2016.
In October, PRWeek learned that Sainsbury's had severed ties with its previous consumer agency Golin, which it had appointed in 2015, following a restructure of its entire in-house comms function and its acquisition of Argos and Habitat.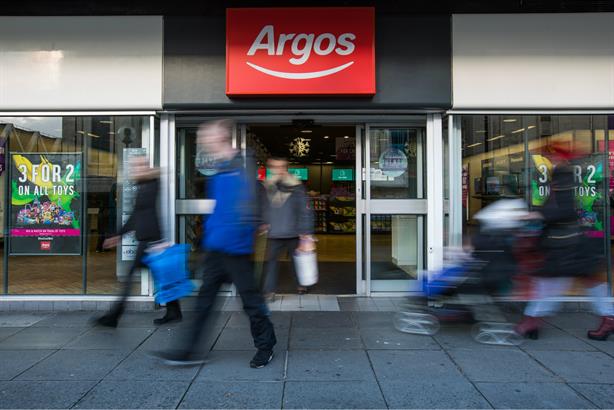 And just last week, Asda appointed ad agency AMV BBDO to lead what it calls its agency 'ecosystem', after chief customer officer Andy Murray outlined plans to reach and engage customers differently.
"There's clearly already changes afoot in the agency world," notes Govier.
Plans include introducing the Argos brand, which was acquired by Sainsbury's in 2016 and is now present in around 200 of its stores and represented by agency Hope&Glory, into Asda's stores.
Meanwhile, Asda and Sainsbury's respective clothing brands, George and Tu, are expected to be brought together and, while there are no planned store closures, it's almost certain the Competition and Markets Authority (CMA) will require disposals as part of the deal.
As Grey points out: "I haven't known of a merger that hasn't closed stores or reduced head count."
Key in-house comms staff:
Sainsbury's
Richard Casofsky – head of public affairs
Judith Batchelar – head of Sainsbury's brand
Rebecca Reilly – group head of external communications
Samantha Coon – head of consumer PR
Asda
Chris Lowe – senior director of corporate affairs
Russell Craig - senior director, media & community relations
Amy Garbutt – head of consumer media relations
Tori Pourzand – head of corporate media relations