Guinness World Records invited PR and comms experts to join a roundtable discussion at PR360. The aim was to find out how ever changing industry dynamics are shifting the role of PR and comms professionals when it comes to creating a great integrated campaign, and get practical insight on how to deal with the competition.
"Every organisation needs to do what it can to get the edge," said Doug Male, head of PR, EMEA APAC at Guinness World Records, opening a roundtable session at PR360.
He kicked off the session by revealing how his brand gets its edge – breaking records can be an engaging and inspiring act, and Guinness World Records use this to amplify campaigns for its clients, by creating newsworthy, engaging and shareable content. Male demonstrated how, partnering with Reebok, they helped position the Nano 7 as the ultimate training shoe by breaking more fitness records in 24 hours than any other shoe brand.
(For more examples of record breaking campaigns download the 'little book of inspiration')
Male explained that with clients expecting a one-stop-shop solution when it comes to creating campaigns, agencies are seeing more integration between specialisms. He asked what the biggest challenges were when it comes to producing great integrated campaigns.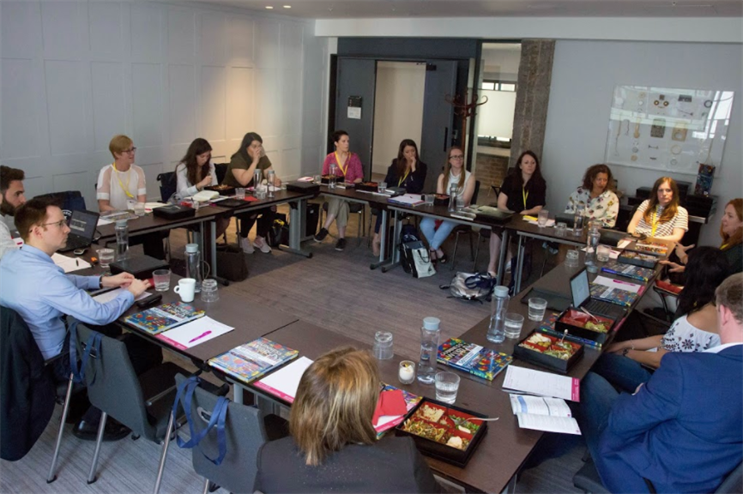 Libby Howard, CEO at Intelligent Conversations PR, said the main challenge is getting a place at the ideas table in the first place: "We constantly come up with ideas beyond our traditional remit but getting those heard is hard. PR is at top table when it's a crisis but is not always seen as a place where good creative ideas come from."
Rebecca Jones, head of consumer at Finn Communications, argued that having a great client relationship is key. Finn worked on the Yorkshire Tea/Gruffalo campaign, where the tea brand partnered with the Woodland Trust and pledged to plant one million trees over five years, changing the brand's name to Yorkshire Tree for the campaign.
They used the Gruffalo as a storytelling device to bring the campaign to life. Jones explained how they pitched the idea: "We were given a PR brief but we had to challenge that, and we came up with a creative solution. We push for an experiential led approach, not a PR approach. Be challenging in a client relationship."
Diageo, Direct Line and democracy
Male suggested that PRs can often find themselves coming up against their counterparts at other agencies. How should PRs and comms people approach this crossover and competition?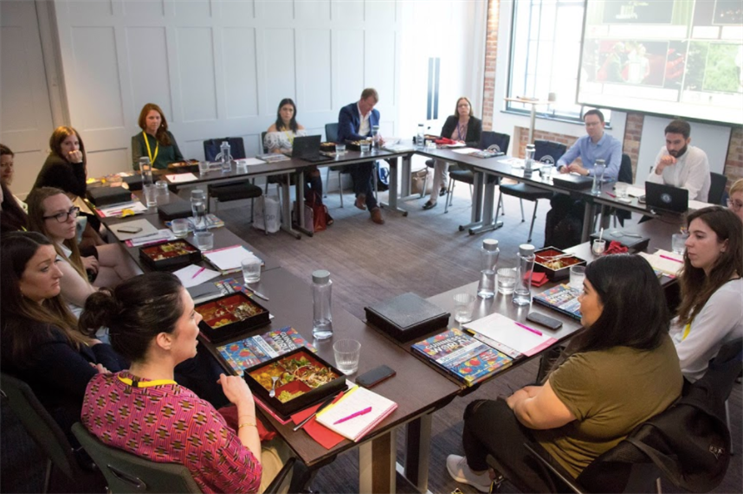 Davnet Doran, UK MD at M&C Saatchi PR, said she'd had "enlightened" experiences with past clients when it came to integrating specialisms. She explained that both Diageo and Direct Line Group brought their PR and strategic (media and creative) agencies into the same room. They would all get the chance to pitch their creative ideas.
"The unwritten commitment was that whatever creative idea the client eventually bought, all the agencies would get round that idea and support it in their own disciplines," she said. "It was phenomenally democratic. You really did feel like you had every chance of your idea getting backed and it was brilliant in terms of the quality ideas that came through."
Doran agreed: "Certain clients I've worked with, including Diageo, offered fees that were performance related and based on specific KPIs, one of which was the ability to interact and play nicely with other agency parties," she said. "Good clients take responsibility for setting those positions."
For Jones, the rules are simple: "You have to put client first. Lose the land grab mentality. If you are not playing nice, the client will see that – they are not stupid."
Guinness World Records harnesses the power of record-breaking to amplify campaigns for their clients by creating newsworthy, engaging and shareable content. Having worked with over 800 brands and agencies (across product launches, anniversaries, brand awareness etc), they inspire businesses to be brave and help make the extraordinary a reality.
Find out more about how Guinness World Records can help your business deliver successful consumer engagement.
Eleanor Kahn