On April 21, 2017, the White House received an unusual package from women across the country: a statue of a giant vagina.
While enough to raise eyebrows on its own, the dramatic piece of work was merely a vehicle. Concealed inside were more than a million letters, poems, and messages addressed to newly elected President Donald Trump, voicing concerns and hopes for women's rights.
The content was part of #ReadMyLips, hosted and organized by Mogul, which functions as a forum with an upvote system akin to Reddit. After collecting the million-odd messages, Mogul created the statue with Saturday Night Live prop veteran Don Castelli and shipped it to the White House.
"We are here to help every woman possible, to enable and empower them to share their voice, and to provide job opportunities and education," CEO Tiffany Pham (pictured below) says.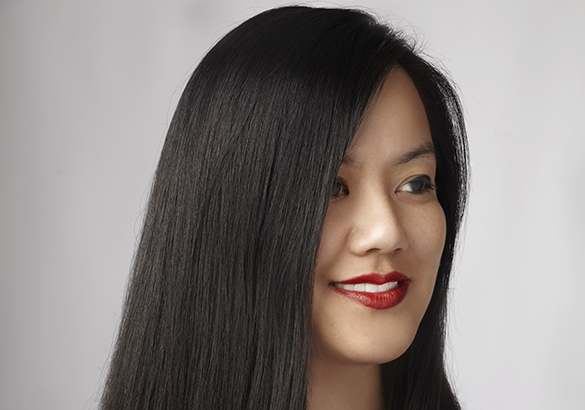 Scaling and building
A job board for young professionals; a forum to host public conversations with the Women's March organizers; an events company that brings together users and thought leaders; and an online marketplace featuring retail from its own users.
Mogul is many things, but it comes from humble beginnings. As a child, Pham largely learned English by consuming media. As a young adult, she taught herself how to write code while working three jobs, bootstrapped Mogul, and gained a million users on the platform within a week after launch.
"I've had this idea since I was 14 years old. It's all I've ever worked toward," Pham explains.
As Mogul nears the end of its two-year residence within Hearst Corporation's startup incubator, the future looks bright: It has TV shows in development, book deals coming down the pipeline, and a plan to triple its headcount from 50 to 150. Mogul benefited from the operational support and infrastructure provided by Hearst, which has accelerated its growth, Pham notes.
"We could continue to grow through our profits, given we're profitable and cash flow positive. We're largely using our profits to fuel our growth internally and hire," she explains.
Mogul's business can be divided into four sections: Mogul at Work, Mogul Studios, Mogul Learning, and Mogul Redefined.
At Work helps the more than 3,000 companies build pipelines for top talent and help enhance their diversity and inclusion. Key stakeholders include chief HR officers and chief diversity officers.
"We are the go-to diversity recruitment platform for Amazon, IBM, Samsung, J. Crew, Nike, Estée Lauder, Dell, and others," Pham notes.
At Work also makes up the core of Mogul's business, but it was not its first division.
That distinction belongs to Redefined, which, to Pham, represents the "most traditional way media companies generate revenue" through campaigns and distribution.
Redefined encompasses all of Mogul's consumer products, such as its user events business. This segment is devoted to helping "redefine" what Mogul means for women worldwide, explains Namisha Bahl, head of marketing.
Mogul Learning produces webinars and training courses on issues such as gender parity, inclusive leadership, and unconscious bias. Used by Hearst, NBC, and the New York Department of Education, Learning has trained hundreds of thousands of employees.
The final arm is Studios, which tries to advance women's rights through storytelling by partnering with broadcasters to produce TV shows and publishers for book deals.
Mogul also created the Mogul Standard, a pledge by more than 400 CMOs and chief human resources officers to portray women in a more positive and diverse light, both internally and externally. This helps companies attract millennials as customers and talent, Bahl says.
#ReadMyLips was just one highlight in a year defined by the Women's March, Fearless Girl, and now, #TimesUp. For Mogul, it was also a chance to leverage its scale, and its access to thousands of the world's biggest companies, to make a global impact. Mogul advertises online and offline, including through TV spots, but Bahl notes the company is "more focused on executing large-scale mission-oriented initiatives and artist collaborations."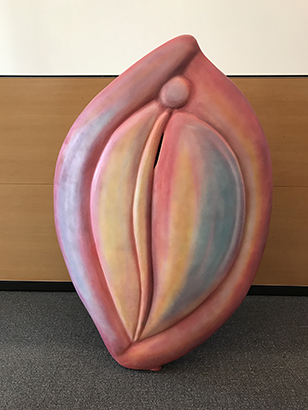 Read my lips: no sexual harassment
While #ReadMyLips was great branding for Mogul, it also served the organization's larger aim to advocate on behalf of women's rights and other causes.
To help combat sexual harassment in the workplace, Mogul launched Safety at Work, a tool designed to fix an HR process that often leaves sexual harassment incidents vastly under-reported.
The core problems of tackling sexual harassment are fourfold, according to Mogul's research: the victim fears retaliation; he or she believes nothing will get done; bystanders don't know what to do; and there's a lack of awareness about how to file a complaint.
As a result, only 6% to 13% of victims file complaints, according to a 2016 Equal Employment Opportunity Commission report.
To change that, Safety at Work allows users to file complaints anonymously. Multiple people can be designated to receive the report, ensuring greater likelihood something will get done. Anyone can file the report, even bystanders.
To boost awareness, the partner company can announce the arrangement to its employees.
Safety at Work may soon expand beyond Mogul's portfolio. "We'll be opening up the tool to all," says Pham, who envisions it being used on college campuses, photo shoots, and anywhere else a person of high prominence can abuse their power.
Like many startups, Mogul has two goals: scaling and perfecting. Pham says it has executed on its vision. "Now, instead of reaching millions of women, it's billions to come," she adds.