The push, which follows the Electoral Commission's 'Got 5?' campaign, is aimed at the borough's 224,985-strong electorate (according to figures from the 2014 local council elections) and uses a clear message and call to action about how easy it is to register and how important it is for people to "have your say".
The activity, which spans digital and print channels, has been created in-house.
The council's comms team designed and printed an array of ads and leafleting material, including A3 posters, A6 postcards (a new means of communication that is being distributed to candidates, political agents and councillors), and 42 JCDecaux 6-sheet ad panels at locations across the borough reminding residents of the registration deadline.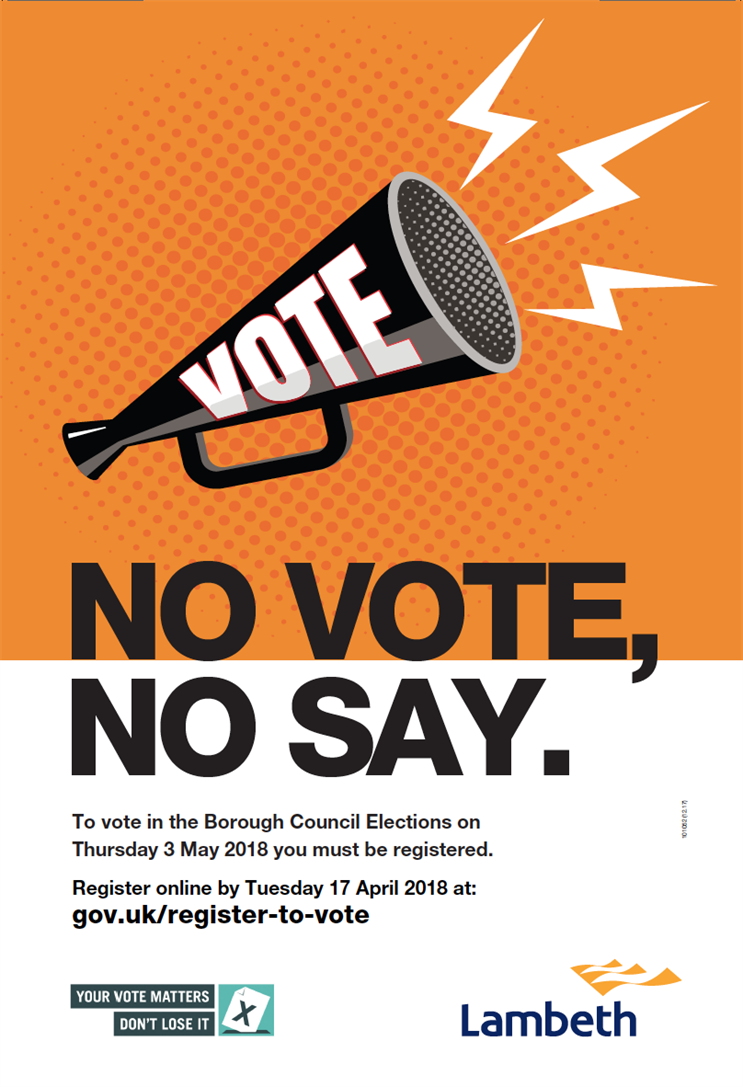 The advertising is being augmented by social-media activity, including on Lambeth's Twitter account, which has 25,000 followers.
As well as hitting the broader electorate, the drive has used non-digital channels to reach voters with no access to online comms, 69 per cent of whom are retired, 35 per cent of whom are not in a job or training and 20 per cent of whom are benefit claimants.
Lambeth also tried to identify and reach under-represented groups, including students, young people, private renters and members of some ethnic communities.
A quarter-page ad has already appeared in the council's quarterly magazine, Lambeth Talk, which has a distribution of 131,000, while a full-page ad will appear in the title's spring edition. Both pieces included an election timetable with deadlines for postal and proxy votes.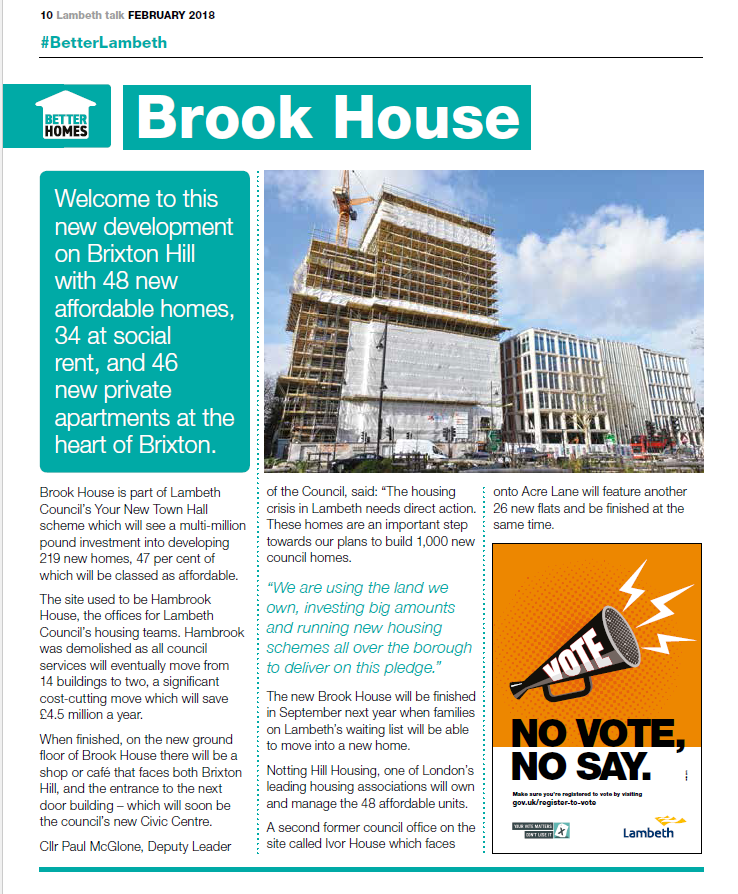 The council has teamed up with other London boroughs to run ads in the WhatsOn student guide, proclaiming: "Do you have a say in your future? Vote. No vote, no say." Council members are also visiting student halls, sheltered housing, hostels and nursing accommodation to distribute marketing material and help people to register via tablets carried by staff.
Lambeth Democracy, the borough's democratic services and elections team, is using its own Twitter account to reinforce the messaging.
The campaign's effectiveness will be measured on the basis of the number of registration applications, while feedback from stakeholders such as councillors, candidates and agents is also being monitored.
Lawrence Conway, Lambeth Council's head of communications, said: "Elections are central to an effectively functioning democracy. The more people we can encourage to engage, register and then vote, the better. Analysing the data and information on the local populations demonstrates which demographic groups have lower levels of voter registration. Using our communications channels in targeted ways plays an important role in reaching target audiences, and bolstering the democratic process."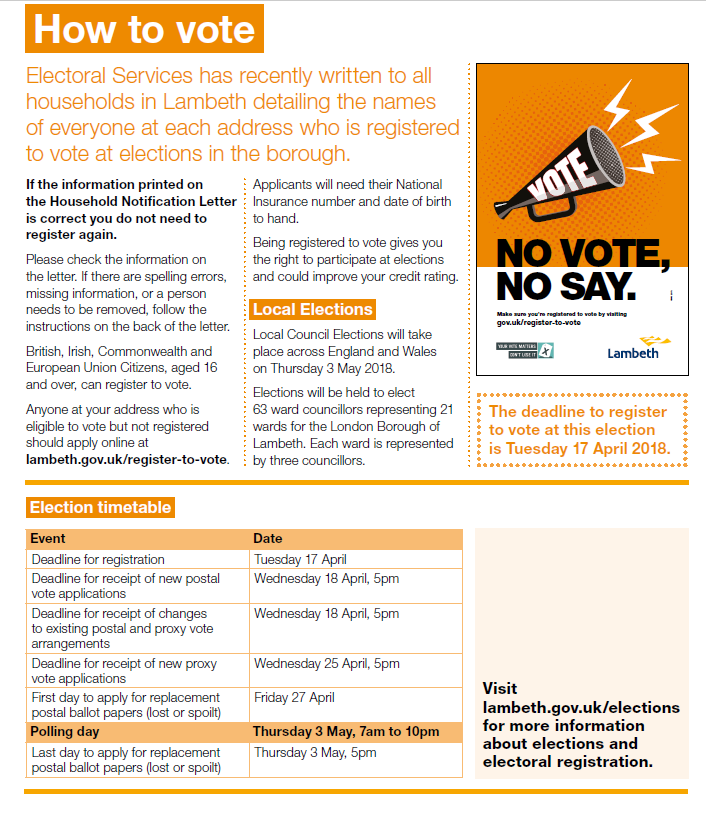 For the 2014 local council elections, the total Lambeth electorate was 224,985, while the borough-wide turnout was estimated at 35%.


---
Click here to subscribe to the FREE public sector bulletin to receive dedicated public sector news, features and comment straight to your inbox.
Make sure you register for the site to access more than one story per month.
To submit a news, comment, case study or analysis idea for the public sector bulletin, email Ian.Griggs@haymarket.com