Facebook boss Mark Zuckerberg was forced to make a dramatic apology last night in the wake of the scandal surrounding Cambridge Analytica, admitting that there had been a "breach of trust" between the social-media service and its users.
Zuckerberg's statement follows a torrid week for Facebook in which more than £25bn was wiped off its share value. His comments included a commitment to make sweeping changes to how the platform is managed in future.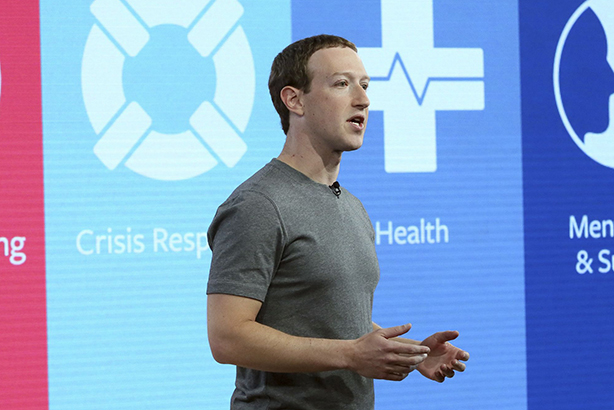 "We have a responsibility to protect your data, and if we can't, then we don't deserve to serve you," Zuckerberg (above) said in his Facebook post.
The Guardian, Observer and New York Times newspapers, with Channel 4 News, had been on the trail of Cambridge Analytica for more than a year, attempting to piece together a complex series of relationships that include links to billionaire investors, Donald Trump's election campaign and the Leave.EU campaign in the EU referendum.
But this week, a whistleblower from the data analytics firm, Christopher Wylie, went public to claim that it had obtained the profiles and personal data of up to 50 million Facebook users and then used it to target voters in the 2016 US presidential elections.
The data was obtained after an academic called Dr Aleksandr Kogan, working with Cambridge Analytica, developed a personality survey app for Facebook which collected data not only from the 270,000 people who used it, but also personal information from those users' Facebook friends, without their explicit consent.
Also this week, an undercover investigation by Channel 4 News appeared to show Cambridge Analytica's chief executive, Alexander Nix, detailing how the company could use bribes and sex workers to discredit rival candidates in election campaigns around the world by capturing footage and then releasing it online without attributing it to themselves.
After a bullish initial response to the allegations on Monday, Cambridge Analytica announced on Tuesday that it had suspended Nix as chief executive, pending a full investigation.
Both Cambridge Analytica and Facebook deny any wrongdoing.
Facebook explained that the data was obtained legitimately, but that Cambridge Analytica failed to delete it when told to do so and that Dr Kogan was not allowed to transfer the data to Cambridge Analytica for commercial purposes, adding that sharing users' friends data outside the app was also against its rules.
Cambridge Analytica, meanwhile, says it deleted the data when told to do so by Facebook.
Both companies are now the subject of investigations and inquiries by lawmakers and regulators in the UK and US.
The Information Commissioners Office (ICO) applied for a warrant to search Cambridge Analytica's databases and servers earlier this week, after the company failed to respond to an earlier deadline to hand over information.
Meanwhile, a parliamentary committee into 'fake news' has called on Zuckerberg to appear and give evidence about Cambridge Analytica's use of Facebook's data.
The Electoral Commission is investigating the campaign group Leave.EU, looking at whether donations, including the donation of services, was impermissible, and is talking to Cambridge Analytica as part of the investigation.
In the US, senators have called on Zuckerberg to testify before Congress about how Facebook will protect its users in future, while the US Federal Trade Commission has also opened an investigation into the social network.
Facebook and data privacy
The issue of Facebook users' data being used improperly, at a time when the introduction of the General Data Protection Regulation in May places additional focus on notions of personal privacy, threatens to fatally undermine trust in the social-media platform.
Facebook's share value dropped by approximately £26bn earlier this week as the story took hold across mainstream media outlets.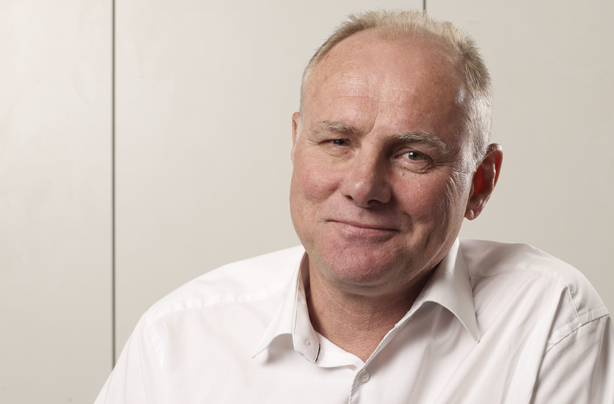 Ian Hood (above), founder of tech specialist PR firm Babel, said: "The revelations surrounding Cambridge Analytica and Facebook are shocking, but it was expected by many of us who work in the world of technology. Whatever the legalities of the situation, a good proportion of the population are likely to be both surprised and angry that their personal data appears to have been exploited in the way reported."
Last night, Facebook pledged to take a raft of measures to protect users personal data in future, including:
Investigate all Facebook apps that had access to large amounts of information before the platform was changed in 2014.
Conduct a full forensic audit of any app with suspicious activity.
Ban any developer that does not agree to a thorough audit.
Ban developers that had misused personally identifiable information, and tell those affected by those apps.
Reduce the data that users give an app when they sign in to just name, profile photo, and email address.
There have already been numerous think pieces published this week, asking whether users should simply delete their Facebook account if they are concerned about the use of their personal data. It is an idea that might gain traction, according to Adam Mack, chief executive of W Communications.
He said: "I think the effect will be down to how Facebook reacts to what is quite the crisis for them – and it doesn't seem like they're dealing with it that well. It will also come down to the level of sustained public outrage."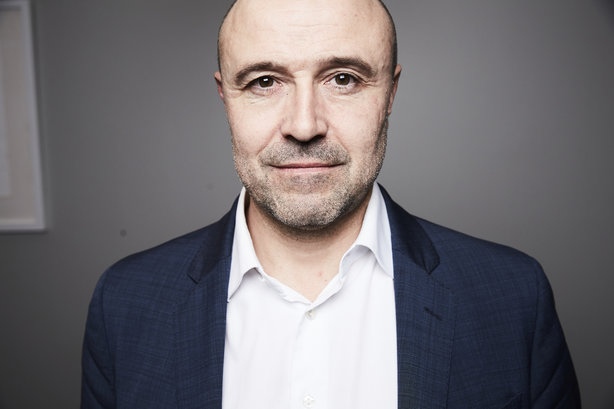 Mack (above) said that Facebook might spare itself further blushes if people decide on a total 'social-media detox', acknowledging in the process that their Facebook accounts are only part of the problem.
But he does not believe the PR and comms industry should overly concern itself if people abandon Facebook in droves.
"As an industry we're very well-geared towards adapting strategies in times of crisis and this applies as much here as it does elsewhere. Unlike media agencies, we're not financially invested in paid social-media plans (at least not as much) so it will be much easier for us to adapt," Mack added.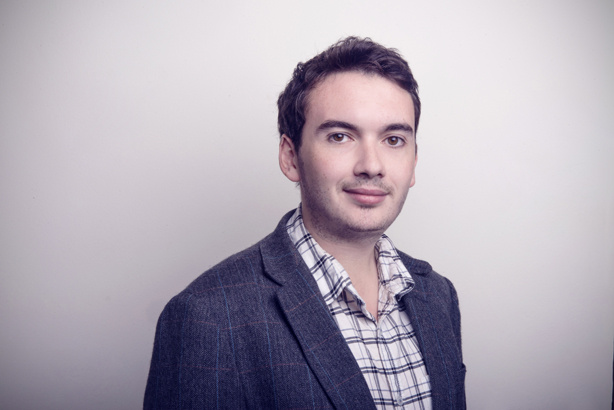 Robert Bownes (above), founder of tech PR firm Old Street Communications, thinks the scandal could be the moment that the public wakes up to the notion that their personal data is important and can be used to influence their decisions, not just in what to buy, but in how to vote.
He said: "With GDPR a few months out and the Cambridge Analytica story gaining so much traction thanks to the role of Facebook, this could be a watershed moment. The general public may finally realise the power of their personal data, the potential for it to be used to manipulate them and, hopefully, start holding businesses that misuse their personal information to account."
Cambridge Analytica and the US elections
In 2016, Donald Trump pulled off what most political commentators regarded as an unexpected victory over his rival for the US presidency, Hilary Clinton.
While many at the time attributed Trump's victory to his love-me-or-loathe-me appearance of authenticity and vocal antipathy toward political elites, this week's revelations shed new light on how he might have won the presidency.
Nix was filmed by Channel 4 telling undercover reporters that the firm had run President Trump's digital campaign, explaining that "our data informed all the strategy".
This strategy involved using the data it had gleaned from Facebook users to target them with political messaging, which subtly, or unsubtly, played on their fears and then converted them into political support for Trump.
Nix said Cambridge Analytica's work, which involved research, analytics and targeted campaigning, helped Trump win by a narrow margin of 40,000 votes in three states, potentially aiding his overall victory in the election.
Cambridge Analytica and the EU Referendum
While it is not yet clear whether Cambridge Analytica used data it should not have had in its possession to pinpoint the anxieties of voters in the UK and win support for the Leave campaign in the EU referendum campaign, what is clear is that the company carried out some work for the Leave.EU campaign, as reported in PRWeek in 2015.
Cambridge Analytica's board is at pains to say that it did not work on the EU referendum campaign, stating on Monday that: "We did not work on the Brexit referendum in the UK."
Nix also asserted this position during a recent appearance before the Digital, Culture, Media and Sport Committee inquiry into fake news, when he told the committee's chairman, Damian Collins MP, that Cambridge Analytica had never worked on the EU referendum or with Leave.EU, the pro-Brexit campaign group co-founded by Arron Banks.
"We did not work with them," Nix told the committee.
However, this is in direct contrast to an opinion piece authored by Nix in February 2016, for PRWeek's sister title, Campaign, in which he stated: "Recently, Cambridge Analytica has teamed up with Leave.EU – the UK's largest group advocating for a British exit (or 'Brexit') from the European Union – to help them better understand and communicate with UK voters. We have already helped supercharge Leave.EU's social media campaign by ensuring the right messages are getting to the right voters online, and the campaign's Facebook page is growing in support to the tune of about 3,000 people per day."
So, did Cambridge Analytica affect the outcomes of the EU Referendum and the US presidential elections?
For Bownes, there is no doubt of it.
He said: "If you believe Cambridge Analytica's own PR and marketing you should be left with no doubt that they influenced the EU referendum. The questions are: 'How far did this influence campaigns go?' and 'Did they use data illegally obtained from Facebook?'"
For Hood, however, the issue of whether Cambridge Analytica influenced the outcomes of the EU referendum and the US presidential elections is a red herring.
He said: "In my view… the only real questions to answer are 'Was the data legally obtained?' and 'Did the Facebook users involved consent to the data being used in the way it was?' If the answer to either of those questions is no, then yes, it does call into question the results, since Cambridge Analytica would have used data they clearly shouldn't have."
We're unlikely to ever know for certain whether it had any substantive impact on the results of either [the US presidential election or the EU referendum]. However, that won't stop the ICO finding fault and levying a fine, nor will it stop a tsunami of legal action if the allegations of data misuse prove to be true

Robert Bownes, founder, Old Street Communications
However, Hood and Bownes both warn that any UK 'remainers' or Clinton supporters looking to make hay with the scandal and call for a recount could be in for a long wait.
Hood said: "I very much doubt, even if everything was proved in a court of law tomorrow that Cambridge Analytica acted in the way described, that it changes anything. You would have to somehow assess the level of influence they had and probably also prove that the Trump campaign and the leave campaign knew the data was illegally obtained – I just can't see that happening."
But voters on the losing side of both elections may yet be able to content themselves with a little schadenfreude, depending on the outcome of the various investigations in play, thinks Bownes.
He said: "We're unlikely to ever know for certain whether it had any substantive impact on the results of either [vote]. However, this won't stop the ICO finding fault and levying a fine, nor will it stop a tsunami of legal action if the allegations of data misuse prove to be true."
The future of political campaigning
So where does this leave traditional political campaigning? When compared to the scientific, pinpoint targeting of political messaging, designed to manipulate people's hopes and fears in order to persuade them to cast votes for a particular candidate, traditional methods of knocking on doors and canvassing, or arranging rallies, look somewhat antiquated and flat-footed.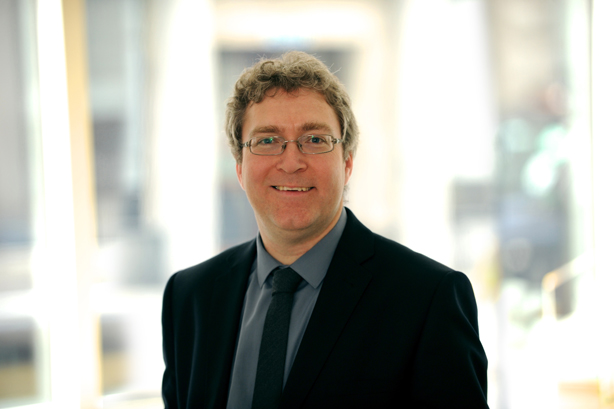 Not so thinks, Stuart Thomson (above), head of public affairs at Bircham Dyson Bell.
He predicted: "We will start to see the re-emergence of 'slow politics' based on relationships, dialogue and engagement. Campaigns will steer away from potentially reputation-threatening techniques, however effective they might be. In political campaigning, the mantra will once again be 'All politics is local', not just because of the fears over data, but because Labour has shown it can be effective in winning seats. Constituency-based, hard work on local issues over time will be used alongside media engagement, of all types. Personal engagement will engender the trust which could start to fade online."