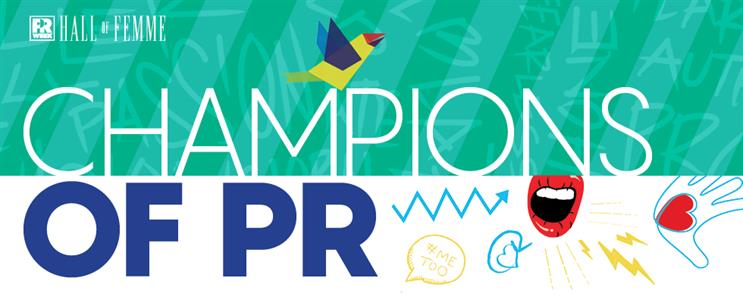 These 30 comms pros are ready to go the distance to ensure results exceed business goals and achieve creative excellence. These women are mentors. These women are mavericks. These women are champions.
---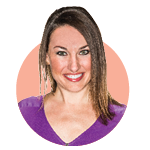 Jennifer Adler
Director of PR, The James Agency
Jennifer Adler, director of PR at The James Agency, gets results that get results as well as awards. Her team has been recognized with numerous accolades, including the Gold Stevie Award in the American Business Awards competition for its work on the grand opening of Moxy Tempe, the first of Marriott's Moxy hotels to launch in the U.S., and a Silver Stevie Award and two platinum MarCom Awards in the corporate social responsibility and special event categories for the community relations campaign it developed as a partnership between Pei Wei and St. Mary's Food Bank that donated more than 600 Kids Wei meals to a Title I elementary school in Phoenix.

The program not only resulted in an impressive amount of earned media coverage, it funded more than 70,000 meals for Arizonans in need. The campaign was so successful locally, Pei Wei rolled the program out regionally.
An accomplished PR strategist, Adler has more than a decade of experience representing high-profile clients across a variety of industries including restaurant, entertainment, gaming, hospitality, sports, retail, real estate, healthcare, banking, and nonprofit.
---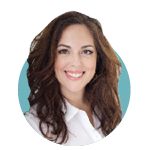 Caitlin Angeloff
Head of global social strategy and operations, DocuSign
Caitlin Angeloff has led DocuSign's global social strategy and operations across all social media marketing functions during a period of hypergrowth at the company.

A believer that "social media is a behavior, not a technology," Angeloff transitioned the company from four branded social media properties to 28, bringing on emerging social platforms such as Facebook Messenger, Instagram, and Snapchat for this B2B and B2C brand as she helps DocuSign's leadership team understand the differences and benefits between established and emerging channels.

She's harnessed Snapchat to help the brand highlight daily life inside the company, an invaluable visibility and recruitment tool. Facebook Messenger is on her radar as a channel with implications for the future of communicating and transacting with customers. As a result, social media has gone from being a function in corporate comms to being embedded in everything the company does.

With a heavy focus on video, Angeloff has trained more than 80 people around the company in how to tell their stories authentically in social media, and she encouraged leadership to step in front of the camera for Facebook Live to bring both immediacy and transparency to key moments. In 2017, just-named CEO Dan Springer joined chairman Keith Krach, who'd been CEO for six years, for a Facebook Live event to talk about the transition.
Previous to joining DocuSign, Angeloff cofounded and still owns a social media content agency, Admosis Media.
---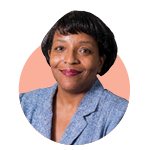 Donna Armstrong
Senior account manager, ConnellyWorks
Donna Armstrong has been creating strategic initiatives to tell brands' stories and position them favorably with key stakeholders for more than 16 years. Armstrong, senior account manager at ConnellyWorks, has designed integrated communications campaigns for leading companies, brands, and organizations including the National Institutes of Health Information Technology Acquisition and Assessment Center and the American Cancer Society. She also has a successful track record for delivering outstanding media results, as well as helping organizations meet critical business needs and objectives.

While at Brodeur Partners, the media relations professional consistently hosted successful media tours that generated coverage in top media outlets. Colleagues say she "consistently looks for creative ways to raise visibility for her clients," an approach evident in the monthly micro-events she created to raise awareness about the American Cancer Society's More Birthdays campaign. Her efforts resulted in extended partnerships with the NCAA, the Cleveland Cavaliers, Sesame Street Place Park, and the Atlanta Hawks.
Adept at identifying and securing thought leadership opportunities for her clients, Armstrong has secured more than 15 keynote speaking engagements and more than 30 opinion editorial pieces in two years.
---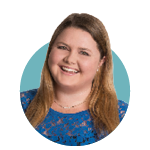 Roxana Bostwick
Communications lead, Skillz
Barely a year after graduating from college, Roxana Bostwick was hired to create a PR department for leading mobile eSports platform Skillz. Now communications lead, Bostwick is building her PR department from the ground up while achieving record highs across press coverage, speaking engagements, award wins, and social media engagement — at just 25 years old.

In her first two months on the job, Bostwick secured nine speaking events for Skillz executives. She now has more than 30 speaking engagements to her credit, has expanded the thought leadership program, and initiated a once-a-week media training session for executives. A few months after joining the company, she proved herself to be a critical asset when Skillz decided to run its first trade show booth ever, training over 50 staff members on messaging for the largest gaming conference in the world.

Near the top of her long list of accomplishments, Bostwick recently secured the number one placement for Skillz on the Inc. 5000 list as the fastest-growing company in America.
Each quarter she sets robust goals for herself in terms of coverage, and each quarter she exceeds them. Last quarter, she surpassed her goal by 204%. "She may be young, but her maturity and experience has resulted in an incredible track record far beyond her years," says Skillz CMO and cofounder Casey Chafkin.
---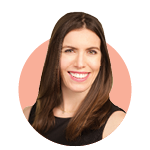 Isabelle Brenton
Senior communications director, Essence
Essence senior communications director Isabelle Brenton drove communications that led to GroupM's acquisition of the brand. "She was my first hire at Essence and is indispensable to the health of our organization," says Essence CMO Cathy Carl.

Brenton tripled press coverage in North America, quadrupled client engagements over the past two years, and increased APAC coverage by 500% after introducing the Essence brand to the region. Her 95% interview-to-coverage ratio helped CEO Christian Juhl gain a spot on Campaign's Digital 40 Over 40.

Colleagues say she's "ambitious beyond words." In her previously position at Razorfish, Brenton landed employees on Forbes 30 Under 30 and handled the book launch for Converge: Transforming Business at the Intersection of Marketing and Technology, securing coverage in Financial Times, Fast Company and Huffington Post.

Brenton has also been a force in ensuring a "mom-friendly" workplace and works with HR to create more parent-friendly workspaces and increase dialogue around working parents.
---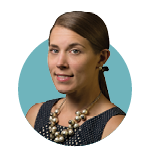 Nicole Brunner
Director, marketing strategy, Manning & Napier
Nicole Brunner joined Manning & Napier directly after college, and she built the PR program from the ground up, led the company through its IPO, and started its social media program. She also trained and led the more than 50 person sales team on how to use LinkedIn and Sales Navigator to build leads and enhance their own personal brands.

Now director of marketing strategy, Brunner transformed the marketing department from a four-person fulfillment team to a team of 25 with capabilities that span the full range of integrated communications.

She launched a digital and content marketing strategy with a resource dedicated to this position during a time when few other firms recognized its potential for growth and success.
Brunner was also involved in every phase of the firm's website relaunch, and propelled the creation of a dedicated centralized events team. She was part of the team that identified a new CRM for the firm and led the charge on the purchase and implementation of the associated email/marketing automation software.
---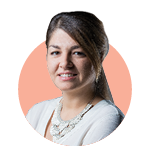 Victoria Capelli
MD, Rox United
Born in New York City and raised in Buenos Aires, Victoria Capelli is a "cultural chameleon" whose ability to empathize with her audiences is the key to her authentic, genuine, and successful campaigns.

Currently MD of Rox United, Capelli has worked in Edelman's Buenos Aries and New York office on notable multicultural integrated marketing campaigns for Time Warner Cable, PepsiCo, and Heineken. She is particularly proud of her work on the To Get Her There campaign for the Girl Scouts of America, which focused on empowering girls to reach their full potential so they can help build a better world.
At RL Public Relations + Marketing (now Rox), Capelli strengthened the firm's New York team and established a lean operations model focused on client retention and organic growth, then played a key role in helping the firm transition to Rox United. She has secured key new client wins and has been instrumental in growing Rox United on the West Coast, co-establishing the agency's entertainment practice with key client wins and growing the team by identifying staff expertise.
---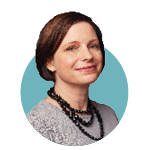 Martha Cass
Senior director, corporate comms, PayPal
Martha Cass has played an instrumental role in driving widespread recognition of PayPal as a leading fintech innovator delivering strong shareholder value and a brand guided by core values committed to making a positive impact on the world. And she does it remotely in Toronto.

Cass, senior director, corporate comms at PayPal, crafts stories and engagement strategies that drive awareness of key business achievements, protect the company against reputational threats, and strengthen stakeholder understanding of the brand's unique value proposition and growth strategy.

During a period of tremendous change within PayPal, Cass has increasingly become the go-to person to manage large, challenging global projects and is a trusted adviser to the company's C-Suite. She also led financial communications activities regarding PayPal's separation from eBay as well as the successful acquisitions of Swift Financial and various strategic investments.

Managing a large team in Silicon Valley while in Toronto is a testament to her strong work ethic and leadership qualities. Colleagues say she is detailed, thoughtful, and has an ability to anticipate and get ahead of issues.
---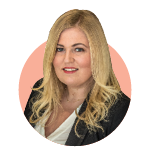 Stephanie Corzett
Director, PwC
When Stephanie Corzett took the helm at PwC's flagship accounting business, it had zero media presence and was trailing its competitors in the marketplace. Corzett transformed the function, quadrupling earned media coverage and securing more than 1,800 earned media clips on topics that included highly technical subject matter.

Her knack for coaxing people and companies out of their comfort zones has convinced hesitant partners and spokespeople to talk to reporters during a crisis.

In her work for more than 20 PwC leaders, Corzett created robust executive visibility programs, launching blogs, securing byline articles, and sourcing high-profile speaking opportunities.
At the same time, she has pushed the firm onto the latest social media platforms and into publications such as Glamour — expanding its reach to new and wider audiences. Her ability to finesse challenging topics has directly resulted in new multimillion dollar client engagements allowing PwC to outpace its competitors in both earned media and social media share.
---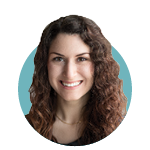 Rachel Davis
Senior account manager, Reed Public Relations
Rachel Davis is a service-focused professional who consistently goes above and beyond to meet client needs while demonstrating leadership skills beyond her years.

Her exceptional client relations and team management skills led to a promotion to senior account manager within six months of joining Reed Public Relations in Nashville. Davis continues to serve as a direct contact for clients and oversees day-to-day media relations, brand development, and social media campaigns while also assuming a proactive leadership role that encourages top performance from the rest of the account team.

At Reed, Davis managed the opening of 13 franchise locations for BeBalanced Hormone Weight Loss Centers across multiple states within nine months. She also orchestrated a series of social media campaigns for several new Orangetheory Fitness locations in the Nashville area. To raise awareness for a new studio location, Davis organized a private event with local "fit-fluencers" and established partnerships with other like-minded brands.
In one of her largest projects at Waterhouse PR, she worked with the Bradley County Chamber of Commerce to develop a strategic communications plan for a regional workforce development campaign.
---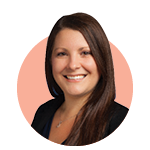 Megan Dubrowski
Associate director, global and U.S. energy industry comms, KPMG
A "willingness to help and elevate her colleagues" while producing award-winning work landed Megan Dubrowski, associate director, global and U.S. energy industry comms at KPMG, on the list.

Since joining KPMG, Dubrowski's outstanding work for brands including Harrah's, Deloitte, and Pfizer and omnichannel storytelling approach led to two promotions and numerous in-house awards. In an unprecedented move for KPMG, she was chosen to head comms for KPMG's global energy practice.

Her efforts have driven KPMG's energy practice to number two among the big four accounting firms in share of voice, representing a nearly 60% increase in visibility. She has also increased her clients' Twitter following by 200%.

Notably, Dubrowski is the first PR professional to add internal comms into a strategy, an approach so well received by her clients that other industry leaders are replicating it as a best practice.
This comms pro also puts her skills to work for the i.HUG foundation, a nonprofit that helps provide education and healthcare to disadvantaged children in Uganda and regions of sub-Saharan Africa.
---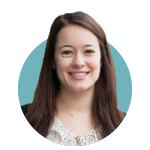 Samantha Eisen
Account supervisor, Edelman
Colleagues call Samantha Eisen a "master of balance" whose "IQ and EQ shine." This Edelman account supervisor specializing in enterprise technology clients leads high-profile media campaigns and C-level executive comms for Fortune 500 companies.

Eisen has led successful media and broadcast programs for Symantec and Juniper, breaking down barriers and opening doors to get clients in front of top outlets and forge lasting media relationships.

She is a highly respected teammate and thoughtful mentor and manager who has been selected to participate in Lead the Way to 2020, a highly competitive management training program Edelman designed to advance future leaders."Account leads and clients alike regularly request to have her on their business due to her commitment to excellence," says one co-worker.
Eisen also volunteers to help raise the profile of Code.cc, whose mission is to expand access to computer science education, specifically among women and under-represented minorities. Passionate about women's rights and committed to giving back, she regularly volunteers at Planned Parenthood and volunteers with youth at her local synagogue to connect with her faith community.
---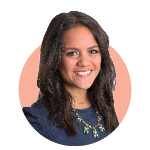 Liz Fernandez
Senior account supervisor, Zeno Group
In just five years at Zeno Group, Liz Fernandez has risen from star intern to innovative senior account supervisor on one of Zeno's most important clients.

As a driving team member for Starbucks, Fernandez supported the Seattle's Best Coffee Brand. She traveled to state fairs across the country in search of the next best coffee recipe, managed and executed the award-winning Black Friday program, and pioneered the brand's first influencer network — all in pursuit of earned media coverage for the brand. Her results-driven approach quickly led to more opportunities with Starbucks, including work on Evolution Fresh, Teavana, and the Starbucks Red Cup holiday campaign.

Fast forward three years, she now oversees the firm's Netflix account as the global day-to-day lead for the business, managing a team of 10. In 2017, her team's New Year's Countdown campaign earned a PR Cannes Lion and drew millions of viewers to the service around the world.
---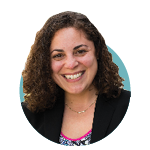 Natalia Flores
PR director, AC&M Group
Co-workers say that Natalia Flores' dedication to the PR industry is matched only by her passion to give back and her sense of community.

Currently PR director for AC&M Group, Flores is committed to helping companies and organizations better understand the Hispanic market. Most recently, she worked on the award-winning Blue Cross Blue Shield of North Carolina Nothing Stop You – Diabetes Under Control campaign aimed at helping Hispanic and African-American diabetics in North Carolina.

Previously, Flores was director of marketing at PR Newswire and was responsible for the management of multifaceted corporate and multicultural marketing outreach within the U.S.
This first-generation Latina serves on the board of the Harris YMCA, where she focuses on community development initiatives including the Y Readers literacy program, English as a second language, Parents as Teachers, and community workshops. Flores is also a mentor for the Central Piedmont Community College Ruth G. Shaw Women's Leadership program inspiring women students to assume positions of leadership.
---
Martha Garcia
Senior PR manager, Performance Lifestyle Group, Deckers Brands
Martha Garcia's strategic work at Deckers Brands has kept the company steps ahead of the competition. In her current role as senior PR manager, she leads strategy for the company's Performance Lifestyle Group, leveraging her established relationships and know-how with editors, celebrities, influencers, and agencies to elevate the positioning, relevance, and exposure of Sanuk, Teva, and Hoka One One.

Co-workers credit her with leading the development of brand collaborations, providing solid product feedback, and challenging executive teams to think beyond how the company has targeted the traditional outdoor, surf, and running space. Over the past two years, she has more than doubled ROI and reach for Sanuk, Teva, and Hoka while decreasing costs.
Part of her success stems from developing strategies to resonate with consumers in more rich and meaningful ways, and she has been an advocate and solution-seeker for PLG brands to better connect with women and more diverse consumers.
---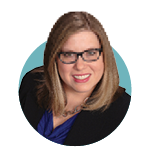 Lisa Gibbons
Senior director, corporate and government affairs, Latin America, Mondelez International
Over the last 20 years, Lisa Gibbons, senior director, corporate and government affairs, Latin America at Mondelez International, has promoted and protected some of the world's most iconic consumer and corporate brands.

A role model for a results-driven approach, Gibbons overhauled Mondelez's 40-person corporate and government affairs function for Latin America and the nine-person global internal comms team. Her innovative approach to hosting media weeks in key markets helped the Latin American comms team far surpass its 2017 media relations targets. By focusing on improving leadership and internal comms, Gibbons also had a hand in helping the Latin America region post some of the highest employee engagement scores in the company.
Last year, Gibbons was featured in a tier-one television interview in Mexico on Efkto TV for a segment on successful women. She also finds time to perform live music with her husband in the acoustic duo House of Gibby at live music venues in and around Chicago.
---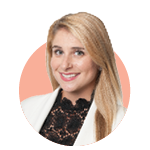 Lauren Gongora
Senior supervisor, Boden
A PR maven in the making, Boden's Lauren Gongora has a passion for PR that inspires others to take action. Her deep understanding of the Latino market has led her to explore new ways to elevate the conversation between the important demographic group and the firm's clients.

Co-workers say Gongora's the go-to pro for "sharing her tips and tricks with team members, coaching them through new experiences, challenging them to think differently, and encouraging them to meet their goals."

Since joining Boden as a college intern, Gongora has worked on a range of key projects including supporting the launch of a subsidiary brand for an international telecommunications brand, contributing to the strategy for the acquisition of a national telecommunications brand, and launching Spanish-language websites for companies spanning across wellness and financial industries.
Now senior supervisor at the firm, Gongora oversees the Target account, which she has grown year-over-years for five years running, and McDonald's Hispanic Employer Reputation program.
---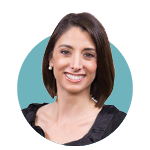 Thais Hanson
Strategic adviser, commercial communications, media relations, Southwest Airlines
A constant advocate for strategic planning, prioritization, and efficiency, Thais Hanson sets the bar high. Hanson, the strategic adviser, commercial communications, media relations at Southwest Airlines, has been a warrior throughout her career blazing a trail for value-added and measureable PR where there was often no precedent in place.

At Southwest Airlines, she developed the inaugural integrated commercial communication strategic plan aligning directly to core Southwest business needs. Hanson also developed consistent internal, external, and executive thought-leadership measurements to drive brand reach for public affairs and an eight-member PR team. Her work has earned her awards across PR categories.

Before joining Southwest, Hanson worked at Tug Hill and The Radler Foundation where she successfully branded Tug Hill businesses and the nonprofit foundation, establishing an online presence and launching a consistent executive voice in both domestic and international markets.
At Lockheed Martin, Hanson won the company's Comet Award for team development of the now defunct HOW advertising campaign, and successfully managed translation and implementation of HOW advertisements in key international markets including Asia, Europe, and the Middle East.
---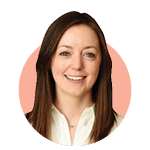 Niamh Hughes
Director, global communications, Shutterstock
Since Niamh Hughes joined Shutterstock five years ago as tech communications and developer advocate, she has helped create content that moved the brand's technology story forward and has dramatically improved earned media relations efforts across all brands.

As director of global comms, Hughes develops corporate messaging, campaign planning, and oversees all social media channels for the company and its multiple brands. She has also built and continues to drive a comprehensive speaking program for the company.

To publicize Shutterstock's growth to a 100 million-image collection, Hughes felt it was important to tell the story about where the company was going, not just where it had been. She worked cross-functionally to identify top trends for the future of imagery, then managed a team to develop an infographic and supporting materials.
A nurturing manager, Hughes also co-managed a women's group at Shutterstock to encourage female mentorship and leadership within the organization and initiated a monthly breakfast featuring inspiring mentors.
---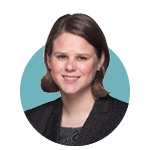 Laura Jones
Director, Hill+Knowlton Strategies
Laura Jones, director at Hill+Knowlton Strategies, has the cool head and steady hand clients look to when facing a crisis. Her expertise in crisis strategy and execution is a critical asset for clients facing issues from cybersecurity incidents to product recalls to DEA investigations, and it has enabled her to process complex issues to develop successful strategies with great clarity and simplicity.

Apart from her confidential crisis wins, she also worked on the award-winning Be Covered campaign that educated Texans about their healthcare coverage during the early days of the Affordable Care Act, providing bilingual resources through online, social, and media channels and partnering with local community-based organizations in each of the state's 254 counties. Jones also planned, led, and executed more than 15 large-scale community relations and public engagements events throughout the U.S. for the Firestone tire brand.
Jones was instrumental in the launch of the Hill+Knowlton Strategies award-winning women's network, Helping Executives Rise, and leads H+K's pro bono work for the Grameen Foundation, which is a global nonprofit that empowers the poor, especially women, to end poverty and hunger.
---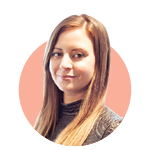 Shelly Levin
Director of PR, Hirsch Bedner Associates
While still in college, Shelly Levin's PR work for the Veterinary Vocational College in Los Angeles brought in more than $3 million annually for the organization. Over her 10-year career, Levin has secured hundreds of placements for clients in top-tier publications, including several cover stories that garnered immeasurable exposure for clients.

Now director of PR for leading hospitality design firm Hirsch Bedner Associates, she started her own branding division within the firm, securing five clients in the span of just three months. This award-winning exec oversees 27 offices, representing the projects of more than 1,700 designers and 10 divisions.

She has both expanded the company's internal PR team – introducing a new company website in 2018 – and restructured the team of global PR partners, creating a stronger impact for the brand, while remaining culturally sensitive to each region.
She has a reputation for working endless hours, taking conference calls in the middle of the night to accommodate time zones in Southeast Asia and handling difficult personalities, tight deadlines and a heavy workload with grace and ease.
---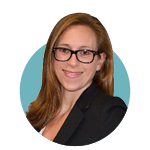 Tara Kozak Lindsay
Senior global PR manager, FIS
Transitioning from an agency to a corporate role has proven to be a breeze for Tara Kozak Lindsay. The former senior account manager at Golin for major global brands hopped to the client side to become senior global PR manager for FIS's Banking and Payments business, which represents more than $6 billion in annual revenue. There, Lindsay has had a huge impact on how the company is perceived.

Tasked with building relationships with influential banking and payments media and raising the visibility of FIS in the banking and payments market in the U.S. and worldwide, Lindsay has hit the ball out of the park. In her first year on the job, she has already significantly enhanced high-level executive visibility for the firm's CEO.

Lindsay also executed desk-side media briefings for FIS Banking and Payments COO Anthony Jabbour then more than doubled his Twitter following and tripled placement of executive-level bylined articles in influential publications.
Active in Year Up, a nonprofit organization that works with first-generation minority young adults in urban areas across the U.S., Lindsay helps provide them with the skills and experience they need for a professional career path.
---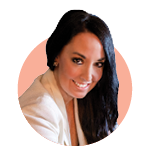 Lauren McKinnon
Director, corporate comms, Children's Health
Lauren McKinnon has focused her time and talents on making a difference for people and communities. This "powerhouse communications professional" has a diversified background spanning the public, private, and nonprofit sectors.

She has been a steadfast proponent of leveraging comms to advance policies and services to address critical social issues. Through her work for advocacy organizations, such as the U.S. Green Building Council and the Environmental Defense Fund, she has demonstrated firsthand the power of communications in successfully driving social impact.

Now director of corporate communications at Dallas-based Children's Health, where she was promoted twice in four years and is one of the youngest female directors at the organization, her role has grown as the organization's corporate comms team has tripled in size, scope and budget.
McKinnon's milestone's include establishing a campaign inspiring employees to empathize and connect more deeply with the patient-family experience; revitalizing the organization's biannual community needs report used by area nonprofits to secure grants/funding; and improving engagement on Children's Health social media channels by more than 350%.
---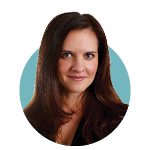 Aubrey Quinn
SVP, Clyde Group
Aubrey Quinn's career path has been far from traditional. At 22 and just starting her career at Intrepid Group, Quinn became a single mother to two young boys. With little money and no free time, she forged ahead making a name for herself in the Utah PR scene and helping the agency double in size before joining Children's Miracle Network Hospitals as VP of comms by the time she turned 28.

In 2011, she relocated her family to Washington, DC, to join Lansinoh Laboratories, where she oversaw a celebrity relations campaign, a blogger outreach campaign, and a global breastfeeding survey covering 10 countries and more than 10,000 moms.
Since joining Clyde Group in 2016, the now-SVP Quinn helped spearhead the firm's decision to go against the industry grain of new media and influencer campaigns by doubling down on traditional PR and media relationship building.
Committed to developing genuine metrics of accountability, Quinn has taken a principled stand against settling for the Ad Value Equivalency and has worked to develop better metrics in collaboration with clients based on their needs.
---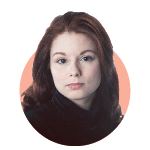 Aimee Ricca
Marketing and comms, Society of Motion Picture and Television Engineers
In less than six years, Aimée Ricca has changed the perception of the Society of Motion Picture and Television Engineers from an old-school engineering society to the cutting-edge membership organization behind the most compelling emerging technologies.

Ricca, head of marketing and comms for the organization, has broken through to new media audiences by extending PR activities beyond U.S. trade publications and increased positive media editorial placements by more than 1,200% with placements in high-profile global outlets. She's created a digital funneling strategy to triple traffic to the organization's website and tapped her networking skills and connections to work strategically with industry partners for effective co-promotion.
In her previous position at Live-360, Ricca drove new business development across the Northeast Region, maximizing relationships by cross-selling into neighboring markets and using in-depth market-based trend analysis in product development to establish program amenities, pricing, and accurate forecasting. Her efforts achieved superior results — Live-360 consistently exceeded annual revenue targets, retained 95% of clients, and trimmed operational expenses by $50,000 annually. At Clearview Cinemas, Ricca spearheaded the creation of a new incremental revenue source that propelled special event sales revenue to $1.8 million.
---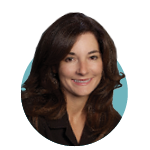 Chrys Sbily
Senior director, marketing, comms and branding, Michael Marshall Design
Over the past three years, Chrys Sbily has helped Michael Marshall Design boost its profile in the nation's capital. The press coverage she has generated for the small, minority-owned diverse design consultancy firm has helped it secure a greater number of high-profile projects across its service offerings.

When the firm completed a project for the University of the District of Columbia, Sbily secured an exclusive profile with the Washington Post for a story featuring the firm's principal, Michael Marshall, that highlighted his personal and professional connection to the project.

Sbily worked with the National Building Museum to launch an Architects Across Generations event featuring the agency and helped land the firm's principals on The Washington Business Journal's Power 100 Playmakers list. The heightened profile helped Marshall Moya Design to grow by 15% and secure new projects, including a spot on the design team for the new Audi Field and the new Bread for the City headquarters.
The senior director of marketing, comms, and branding is currently at work helping the organization navigate through a name change, new logo, new website, and messaging as its former CEO exits to pursue a new venture.
---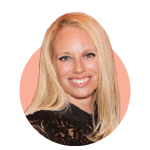 Kelly Sinatra
Director of PR, Benjamin Moore
By immersing herself in the interior design category, Kelly Sinatra, director of PR for Benjamin Moore, has redefined the iconic paint, color, and coatings brand's approach to generating widespread awareness and reinforced its position as the leading color and design authority in the industry.

Demonstrating her marketing savvy, Sinatra championed the reinvention of Benjamin Moore's annual Color of the Year forecast announcement from a small showroom event to a multidisciplinary program positioning Benjamin Moore's in-house team at the forefront of the color conversation.

Sinatra transformed the announcement into an industry must-attend event with 500 leading editors, designers, and influencers by integrating a robust PR campaign with social media content. The reimagined Color of the Year 2018 campaign, featuring a vibrant red identified as caliente, experienced a 23.7% increase in earned media placements.
Recognizing professional interior designers as a critical audience, Sinatra developed strategies to reach them. She also formed strategic alliances with complementary partners, ranging from influential publishers to like-minded brands.
---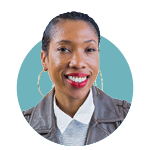 Tenika Small
Managing supervisor, FleishmanHillard
Pushing clients to take the risks that will move them beyond good to great is where Tenika Small finds her inspiration. The managing supervisor of FleishmanHillard San Francisco's corporate reputation practice, Small is known for injecting fresh thinking into how the firm approaches challenges.

Her deep understanding of Jordan Brand's target audience was key to the agency landing the global AOR assignment, and she will launch the company's first women's sneaker collection. Small managed Ecco Domani's sponsorship at New York Fashion Week through its Fashion Foundation, and launched the brand's first-ever designer wine label with Zac Posen.

In her spare time, she moonlights as a fashion consultant, offering a variety of services from personal shopping and styling to closet renovation and organization.
Tenika identified an opportunity for Electronic Arts to enhance its reputation and develop its thought leadership platform. Her tenacity helped expand the account into new practice areas.
---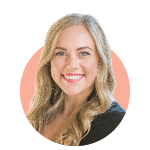 Claire Walsh
Director, LDWWGroup
Claire Walsh is what colleagues call an "a team player." In just three years, Walsh helped propel LDWWGroup to the largest PR firm in Dallas/Fort Worth and secure it a place on the national list of top 100 firms. On the way, the firm has won a number of prestigious industry awards.

Walsh's work leading the corporate comms team's media relations activities for Carnival Corporation, the world's largest leisure travel company, has delivered the type of high-impact programs that build the company's corporate brand and protect the company's reputation. In 2016, she was part of the team that helped Carnival make history as the first cruise company in 50 years to sail from the U.S. to Cuba.
Roger Frizzell, Carnival's SVP and CCO, says Walsh "can go from counseling one of my senior executives or recommending new creative content for our team to writing anything and everything the business needs and getting stellar media results based on her great relationships. She is one of the hardest-working and most-talented professionals I've ever seen in this business, and I'm proud and honored to have her as part of my team."
---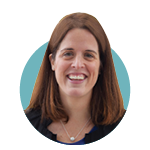 Kelly Williamson
MD, Raleigh-Durham office, APCO Worldwide
While truly global in her outlook and client work, Kelly Williamson, MD of APCO Worldwide's Raleigh-Durham office, has had enormous impact in her home state of North Carolina.

Williamson joined APCO as an intern and has risen to become an executive director and the youngest female member of the firm's 15-member global leadership team overseeing APCO's business strategy and operations. She has been instrumental to APCO's success around the world, continuing to set the bar higher and demonstrating an outstanding ability to inspire, engage, and run global teams across as many as 40 countries while delivering seamless service to her clients.

After persuading APCO leadership that the Raleigh region was a growing market with great potential, she led the expansion of the Raleigh office to triple its revenue in the past three years and deliver an expected excess of $3 million in 2017.
In the face of proposals that threatened the tax-exempt status of nonprofit organizations in the state, Williamson designed and led an integrated campaign to explain why nonprofits deserved to keep their tax-exempt status and helped build a coalition called the Alliance for Nonprofits in North Carolina.