The site is one strand in a concerted communications effort that came to life in 2016 and has grown to involve more than 20 public, private and voluntary sector organisations.
PSNI was moved to act after investigating some incidences where people lost more than £1m to scams. It estimates that 120,000 inhabitants of Northern Ireland have probably fallen victim in some way, based on crime survey data.
It helped establish the ScamwiseNI Partnership to open the eyes of people in all demographics that they have a high risk of being conned and to encourage them to report fraud attempts to Action Fraud.
'If you can spot it, you can stop it' was both a key message and the name of the campaign it launched in November 2016, which comprised PR activity in regional newspapers and advertising in various media.
This work, which sought to educate the public about the types of scam doing the rounds, has been sustained by PSNI taking part in radio, TV and online interviews and issuing information when a particular tupe of scam has taken place.
"What is unique about our campaign is that throughout we have featured the stories of real people, victims, who have dedicated their time to ensure others do not fall prey to the scammers. Their bravery has been powerful," said Liz Young, head of corporate communications at PSNI.
The reach of the comms activity has been amplified by partners such as the Land and Property Services from the Department of Finance, which included Scamwise messaging in rate bills sent to every household in Northern Ireland, and the Northern Ireland Housing Executive, which included messaging in its quarterly statement to the 86,000 households who rent property from it.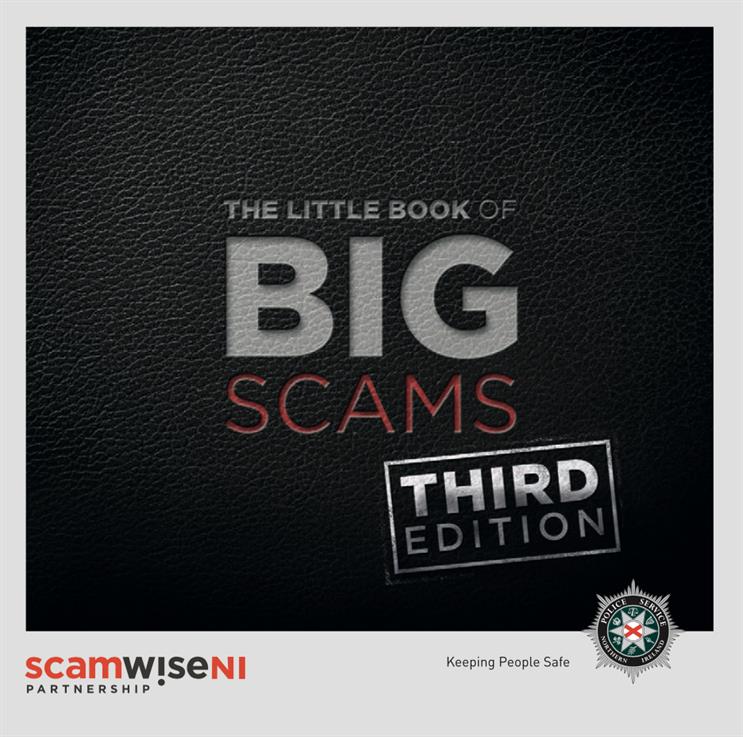 Comms material also includes a version, adapted for Northern Irish audiences, of the Metropolitan Police's 'Little Book of Big Scams'. This 52-page booklet, which is available to download via the ScamwiseNI website, has been handed out at crime prevention events across Northern Ireland.
PSNI superintendent Simon Walls, who chairs the Scamwise Partnership, said: "Scams are a local issue and possibly the most important thing police are doing is collaborating. We are collaborating with a very wide range of people who are as concerned as police about the prevalence and the effects of scams.
"That collaboration is for a very specific purpose: It is to prevent crime and to warn our communities about the scams they face . It is also to give them very clear and very simple advice about how they can stay safe, stay safe online, on the doorstep or when they open their post."
---
Click here to subscribe to the FREE public sector bulletin to receive dedicated public sector news, features and comment straight to your inbox.
Make sure you register for the site to access more than one story per month.
To submit a news, comment, case study or analysis idea for the public sector bulletin, email Ian.Griggs@haymarket.com