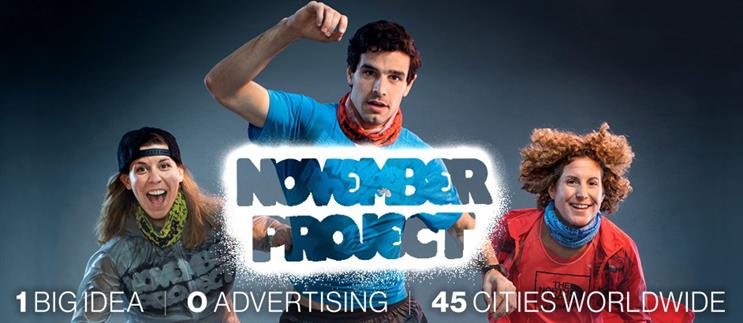 It's a frigid Wednesday in January. It's 6:28 a.m. About 100 people, including this writer, are assembled at New York City's Carl Schurz Park, located on the fringes of the Upper East Side — all for a free workout.
It's an eclectic mix — from twentysomethings first attracted by the social buzz, to people in their 50s who became hooked by the community feel they've never experienced in a gym. And unlike most gyms, where elite-level packages can reflect the disparity in expenditure among members, November Project's structure casts aside gold status and pricey personal trainers, substituting high fees for high fives.
At November Project, professional titles, social status, sexual orientation, and politics don't matter. CEOs, C-suite execs, supermodels, and top-tier athletes stand shoulder to shoulder with students, interns, and the unemployed.
As the city's winter chill cuts to the bone, the "weatherproof" group — the phrase was coined as workouts occur no matter the weather — warms up with its pre-workout ritual: the bounce. The primitive, pulsating, and cathartic chant ends with the all-important question: "Are you all good?" which is followed by a defining and deafening, "Fuck yeah!"
Seconds later, three co-leaders command attention as they explain the exercises, which will leverage the park's surroundings for a 45-minute workout.
Simultaneously, just eight miles away, a similar experience is underway in Brooklyn's Fort Greene Park. At first glance, one may think these are local, NYC workout groups, but this scene is happening in 45 cities worldwide — all around 6:30 a.m. — every week. And most importantly, all workouts are free.
Expert digital storytelling, an overabundance of thematic hashtags, and concentrated one-to-one outreach are as much a part of the group's DNA as bear hugs, burpees, ab crunches, and push-ups. Curious first-timers come for the workout, but soon become part of the group's tapestry — global ambassadors resplendent in neon #grassroots gear — both on and offline.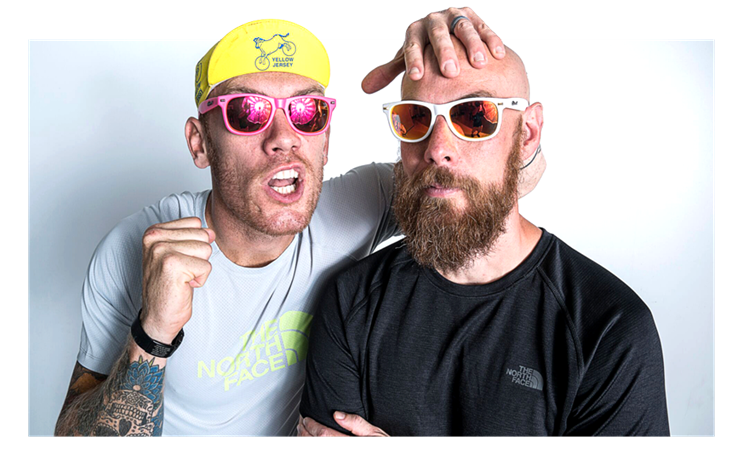 Faces behind the phenomenon
November Project is the brainchild of cofounders Brogan Graham and Bojan Mandaric. In an era of new-age communicators, the duo took an idea and transformed it into a global brand, where thousands take to city streets every week and work out. Not only do they exercise, but they also foster a true sense of community beyond the workouts with happy hours, social events, and genuinely being there for fellow members. With workouts occurring outdoors at iconic city locations, calculating numbers can be difficult. To aid metrics, members always assemble for a group photo at the end of workouts, allowing Graham and Mandaric to perform rough estimates on the group's growth.
From the outset, the pair heavily focused on leveraging a targeted mix of traditional marketing and digital communications. The injection of social media amplified everything they did.
"Marketing has multiple touchpoints — a paid Facebook ad, radio spend, billboard, an event, and more," notes Graham. "But when your friend says 'I went to this workout and it's the best,' it took all those touchpoints to get you there." That one-to-one outreach became November Project's best marketing tactic.
Finessing their marcomms model, November Project — without ever spending a dollar on marketing or PR — grew to 45 cities worldwide. In 2013, it expanded from Boston to seven cities, before adding 10 city tribes in 2014, nine in 2015, seven in 2016, and 12 in 2017. Graham expects to clear the 50-city plateau in 2018.
Furthermore, the group's business model — or lack thereof — makes it unique. November Project's co-leaders, people with larger-than-life personalities who organize workouts in each city, do it voluntarily. There are no monetary payments by members. So how did this happen?
"It's important to know — we never tried to build a tribe anywhere," adds Graham. "It's mostly about leaders coming to us. Normally we shut them down because a lot of people aren't up to this. So there's no strategy for growth, which makes marketing really difficult.
"But our social media strategy, long before people were calling it 'content,' was on time, diligent, and with quality and purpose. Fuck the platform. What we focused on was timely, great content that highlights the tribe, setting, intensity, and emotion."
The strategy worked as more and more people flocked to the workouts.
A lesson for brands
Graham, who was previously part of the global digital marketing team at New Balance, originally only had the Boston group to work with on content, but now has access to stories from 45 cities and a deep well of engaging narratives to pull from.
"When it was only one tribe, the goal was to make every social post the best. It still is, but now I can grab an image, decide what's relevant, or reposition the story, whether it's about girl power in the U.S. or members in Reykjavik talking about working out on the darkest day in Iceland."
And when it comes to online content, Graham says brands could learn a lot from November Project.
"We often forget to use ourselves as consumers," he explains. "We have consultants and brand guidelines, but the real question is: Would you click on this content? We say that to our co-leaders. 'Would you go back to your workout if you were a new member turning up for the first time?' Using yourself as a consumer is a lesson people often forget. That's how some campaigns go horribly wrong."
Back in 2011, the roots of November Project were founded in a place where many great ideas are conceptualized — and often die, all in the same night: a local bar. Graham and Mandaric, two former rowers at Northeastern University, were looking for ways to stay motivated and fit during Boston's bitter cold winter months.
They decided to meet at 6:30 a.m. several times a week and keep track of their progress on a spreadsheet. This was their November Project. As the winter darkness lifted, the pair kept up appearances, before a tweet asked others if they wanted to join in. Two became three, and later more than 300 regulars, before a movement was born across the U.S. — and soon the globe.
As the fitness sector developed a social identity, the duo capitalized on what some brands have been trying to achieve for decades: They built a global community.
"Our story is about human connection and a really good example of how we need good leaders," Graham notes.
What helped visibility was how November Project branded itself on and offline. It doesn't sell official apparel. Instead, members bring an item of their own clothing to a workout to be tagged with spray-painted stencils.
With no financial burden to pay for an official shirt, members often tag vast quantities of their wardrobe, leading to an army of identifiable ambassadors at workouts, races, in public, and online wearing #grassroots gear. While the branded shirts grew into something bigger than they had imagined, hashtags were something the duo focused on from the beginning.
"We wanted to capture and celebrate moments, regional impact, or events. Some companies still have that old mindset and see hashtags as another email list, which is wrong," Graham says.
Digital helped "stoke the flames," but the real secret sauce to the group's exponential growth is one-to-one outreach.
"It's the best marketing channel," he continues. "If we were given the choice: members were never allowed to talk about it again, but we could keep our Facebook page, or we could lose our Facebook page and only have the freedom to talk about it in person, I'd lose the Facebook page today. Real engagement is key."
Growing with brand partnerships
As the group grew into Madison, Wisconsin; San Francisco; Edmonton, Alberta; and beyond, a brand partnership with The North Face allowed Graham and Mandaric to leave their day jobs — the latter was a freelance web tech specialist — to concentrate on November Project full time.
At the beginning, "If a company reached out to us that never came to our workouts, we would say no," Graham explains. But as it grew, and the costs associated with bringing all the leaders of the tribes together for an annual leadership summit escalated, the group sat down with select brands — including The North Face.
"We were so scared about our authenticity, but we wanted to test something," Graham says. "A lot of companies want to nail people to a contract, and then they either let an idea grow or die. I loved that The North Face said, 'You guys are wild, we like it, but maybe we don't want to be seen with you yet.'"
The result was a year of testing as The North Face gave Mandaric and Graham complimentary race entries and a travel budget to compete in their endurance challenge events. They also wanted to see if the duo could rally their tribes to increase participation in the events.
In 2014, the Wisconsin endurance challenge coincided with November Project's leadership summit. Not only did the leaders of Minneapolis, Milwaukee, Massachusetts, Madison, Chicago, and Indianapolis convene, so did their members.
"We were slightly worried about whether we could activate our audience, but that was the beginning of us showing The North Face what we can do and activate not just people, but also their demographics," Graham notes. "We took about 700 enthusiastic, all-in people to that event."
At the end of 2014, a multi-year deal was signed to bring Graham and Mandaric on board full time as The North Face invested in them and the brand, paying the pair a consultancy fee for their role on wide-ranging topics from leadership to apparel development, and helping with the costs of the leadership summit.
As part of the deal, the duo has to sport The North Face apparel at all events and workouts. However, co-leaders are under no obligation to wear the gear. And no restrictions on members were imposed — anyone can still show up to a workout with a Nike or Adidas shirt and get it tagged.
"It's advanced marketing on The North Face's part," Graham adds. "Many brands want to market in an advanced way, but they need to answer to bean counters who want to see where the dollars went. And if the ROI is gray, it's not good. Unfortunately, a lot of brands don't have the
patience to go longer term. This investment is large, but our commitment to them — and theirs to us — is really strong. You will see November Project showing up a lot more beside The North Face."
The brand also works with other partners on a case-by-case basis.
Another growth driver has been the ability to fight misconceptions. November Project has been branded a "fitness cult" and a "fight club for runners," among many other things. Graham says doubling down with comms helped continue the group's global growth, as being labeled would have killed momentum.
"You want to avoid the box. When newcomers arrive, there's nerves and confusion — and that's good," he explains. "If we said, 'We're a run club,' it would not have grown. People would have sat at home, clicked on it, and said, 'Nah, I hate running.' Some of the best marketing is stuff that makes people say 'I want to know more.' We have that intrigue."
---
Diversity
As with a lot of companies in corporate America, including comms firms, November Project struggles with an issue that is top of mind for C-suite leaders: diversity.
As Graham says, "If you look at the photos from the group workouts around the world – and take out the Malaysia and Hong Kong tribes – then it's mostly white folks. As much as we say we are inclusive to old and young people and army veterans, it's mostly 20- to 40-year-old people.
"Is November Project really for everyone? We preached it for so long, we actually had to look ourselves in the mirror and say 'Who is really here?'"
Graham and Mandaric are working on a series of initiatives to take the bull by the horns in 2018 and truly make a difference on the diversity front, something the former believes is not being done in corporate America.
"It takes guts to look at yourself and say 'what are we, what do we want to be, and why?' And that's where a lot of companies struggle. Many will say community, but they really mean money. That's where we are different. We just want to have fun and get people fit. There is no agenda."
Hot-button issues
With 45 tribes worldwide, it's no surprise the group regularly deals with hot-button issues – one of the most recent ones being Donald Trump's presidential election win. Graham and Mandaric have strategically positioned November Project to be an inclusive zone, free of social issues, but frequently they need to re-communicate that stance to the co-leaders. Conversations happen daily, but there's also a weekly email, as well as a closed Facebook group to communicate groupwide messages when needed.
"We had some co-leaders who were Trump fans, but it was a good time to remind everyone that this is an agenda-free place," Graham notes.
"There's always going to be hotbeds, but we have to continue to define November Project as an agenda free, inclusive, positive place. As much as people physically revolve around the leaders, it's not about them either. There's a pendulum. On one side, it's about a mean workout with a bunch of people, but on the other, it's a fun community and we're glad you came. We try to meet in the middle and it's a challenge."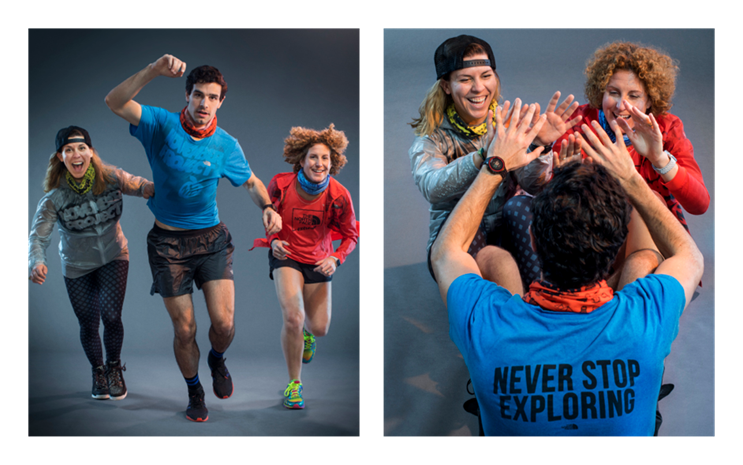 Metrics
With metrics and measurement growing in importance, especially in the C-suite, the numbers game doesn't escape Graham's attention. To ensure each tribe is growing, Graham applies some metrics — but he knows the perimeters can be ever changing, which makes things difficult.
"You're not going to have as big a group in Boston in December as you will in the summer," he notes. "If a group in Washington had 80 people at a workout on Monday, 280 on Wednesday, and 180 on Friday, how many of those people were the same? How many unique impressions were there? I can't tell people that."
Graham says that potential brand partners need to understand what November Project is and that it's not all about "the exact number of unique impressions."
One of the reasons Graham also doesn't like to shout about metrics is "framing."
"A lot of companies out there like to puff their chests out," he explains. "People can say half a million dollars or $500,000. Which sounds better? I can be honest and say the main group handle has fewer than 30,000 followers, or I can combine the handles of each city and of our co-leaders and say our Instagram reach is about 300,000."