Porter Novelli launches Purpose Practice
Porter Novelli has announced the launch of its global Purpose Practice, specialising in "purpose-driven brand strategy, corporate social responsibility, social marketing, social impact and brand communications". The practice will have more than 100 employees, working with more than 140 clients, led by executive VP and partner Rosy McGillan. It follows Porter Novelli's merger with CSR firm Cone in February 2017.
PRCA's Cartmell named Ingham's deputy
The PRCA has promoted Matt Cartmell to deputy director general, after five years leading the association's communications, marketing, and events. The trade body said Cartmell will deputise for director general Francis Ingham, sharing the work as PRCA spokesman, and supporting him in leading and representing the organisation externally. Cartmell, formerly PRWeek news editor, will also continue to hold the role of director of communications, marketing, and events, leading a team of seven. Ingham said: "The news recognises the growing importance of his role within the organisation."
Axon to open in Brighton
Healthcare PR agency Axon is set to open an office in Brighton, led by new hire Andrew Martello, a behavioural science strategist who joined this month as a director. London-headquartered Axon (pictured below) already has offices in Denmark, Switzerland, the US and Canada. Managing partner Miranda Dini said: "With its wealth of talent and reputation as an innovation hub, Brighton is an exciting and strategic choice for us." Axon, part of Canadian company National Public Relations, was named among PRWeek's seven agencies to watch in 2018, and was profiled in PRWeek last year.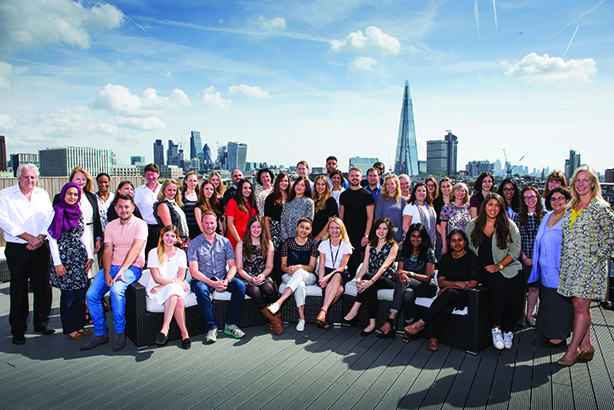 Grayling wins health briefs
Grayling has announced two new health account wins. The United Nations Office for Project Services has chosen the agency as its worldwide comms agency for the RBM Partnership to End Malaria (formerly known as the 'Roll Back Malaria' partnership). Meanwhile, UK health charity The Health Foundation, has appointed Grayling for a UK-wide brief to promote its upcoming inquiry into young people's health prospects.
Former Health Secretary joins Cratus
Cratus, comms agency focused on the public sector and local communities, has hired former Health Secretary and NHS Confederation chair Stephen Dorrell among a raft of new appointments. Dorrell joins as an associate; as do former councillor and local public sector consultant Clare Whelan, and Hannah David, former councillor and director of planning think tank Planning Futures. Cratus has also hired Julian Seymour of Chelgate as head of planning communications and Ian George joins of Thorncliffe as director of the southern home counties (planning).
Bubble Agency wins Royal Television Society brief
Bubble Agency has been hired to handle PR for the Royal Television Society (RTS). The brief includes raising awareness of the RTS' activities, reinforcing its position as an educational provider for the broadcast industry, and promoting its awards and events.