The campaign from Brands2Life features the launch of six free Valentine's Day cards that include twists on well-known romantic phrases. Examples include: "I only have eyes for you…. unless they get donated to someone who needs them – which is also cool" and "Urine my heart, urine my soul… but one day my kidney may be in someone else".
Brands2 Life said it is a conversation that matters because organ donation doesn't go ahead without a family's support, regardless of whether someone has signed up to the NHS Organ Donor Register. The campaign aims to start 6,400 conversations, one for every person in the UK currently waiting for an organ transplant.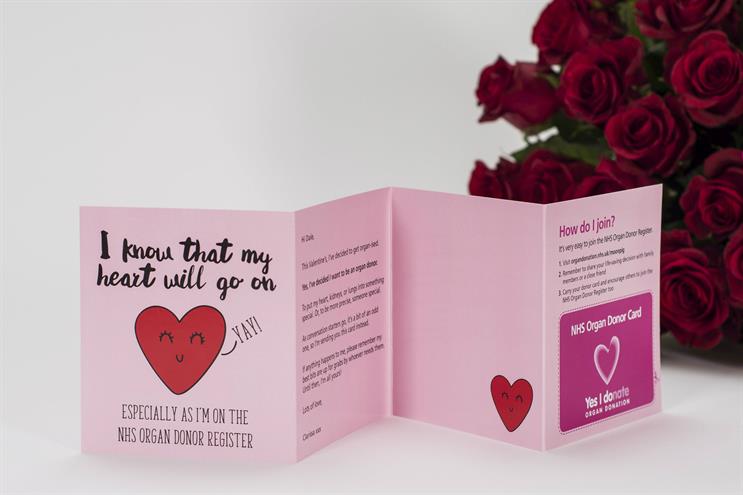 Andrea Ttofa, head of organ donation marketing at NHS Blood and Transplant, said: "The limited-edition cards they have come up with are creative and quirky and make it easy for thousands of people to share their decision on organ donation with their partner this Valentine's."
An accompanying video sees three couples discuss their favourite parts of their partners' bodies. They are then asked whether they like parts of their body such their liver, heart and lungs – emphasising the importance of being an organ donor.