The salary survey, to be released tomorrow, was carried out by specialist recruitment firm The Works Search between August 2016 and August 2017.
It examined the salaries of more than 1,000 people working in financial or corporate comms, 60 per cent of whom were women, while 41 per cent worked agency-side and 59 per cent in-house.
The overwhelming majority of salaries examined were those of people working in the private sector and living in the London area.
Corporate versus financial agencies
Average salaries for agency staff beginning their careers in corporate or financial comms compare quite well, with a starting salary for corporate of £25,000, compared to £27,000 in financial.
But, by the middle of their careers, at senior account director level, financial comms staff were earning an average of £5,000 more that their corporate equivalents, at £70,000.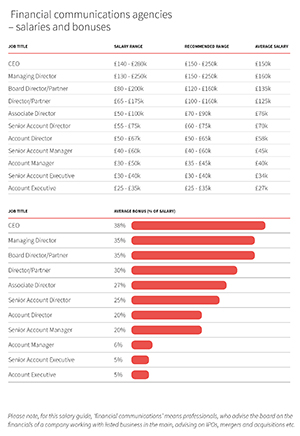 At the most senior levels of the agency industry, financial comms pulled away even further, with a managing director expecting to earn an average salary of £160,000, while their corporate equivalents earned £135,000.
But corporate comms appears to have the last laugh, according to the survey, with chief executives earning an average of £180,000, while financial comms lagged behind at £150,000.
Bonuses for agency staff
Bonuses for agency staff in financial and corporate comms compare well at the beginning, with junior staff receiving an average annual bonus of 5 per cent, but, by the middle of the career ladder, financial comms staff were taking home an annual bonus worth 25 per cent of their salaries compared to their corporate equivalents on just 9 per cent.
At the top levels of the industry, financial agency CEO's took home an average bonus of 38 per cent of their salaries, while for corporate comms chief executives, the average was 20 per cent.
In-house corporate versus financial
The differences between corporate and financial staff working in-house begins at the start of their careers, with junior corporate professionals earning £28,000 compared to their financial counterparts on £32,000.
However, moving up only a few rungs through the ranks, a PR/comms manager working in the financial sector could expect to earn an average of £64,000, nearly £10,000 more than their corporate counterparts.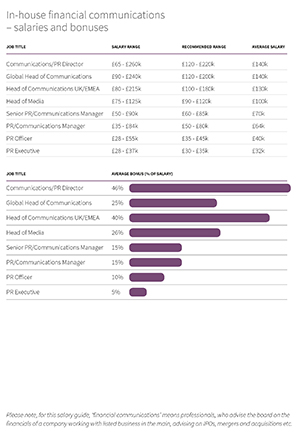 By the time they reach the most senior echelons of the business, financial comms experts are continuing to earn at least £10,000 more than those in corporate comms, with chief executives earning an average of £140,000.
Bonuses for in-house staff
Financial comms staff again received larger annual bonuses at junior level than those in corporate - an average of 5 per cent compared to 3 per cent.
This was also true of those in the middle of their careers, with a 'head of media' in a financial team taking an average bonus of 26 per cent compared to 16 per cent in corporate.
But at the most senior levels of the industry, average in-house corporate bonuses exceeded those of people working in financial comms, with a director receiving an average of 48 per cent of their salary, 2 per cent more than their opposite numbers.
The yawning gender pay gap
The survey analysed the pay of men and women working in financial and corporate comms, finding that a £10,000 pay gap had opened up among PR professionals as early as three years into their careers.
But the gender pay gap became even more entrenched as men and women moved through their careers.
In-house pay gap
By mid-level in an in-house corporate comms role, a woman at senior PR/comms manager level with around nine years of experience could be earning £15,000 less than a male colleague.
However, the differences were most stark at the top, showing that the gap widens with seniority.
For people with 20 years of experience at the most senior levels, the survey calculated an average pay gap of £75,000 between men and women.
Agency pay gap
A similar story persists in the agency world, although it took longer for the pay gap to become as entrenched.
For people at mid-seniority, after nine years of experience, the pay gap was £10,000.
But by the time a man reached director/partner level in their career at a financial or corporate agency, he would be earning an average of £60,000 more than a woman in the same position.
Commenting on the research findings, Bibi Hilton (below), recently named president of Women in PR (WIPR), told PRWeek: "In an industry which is two-thirds female, it is inexcusable that there should be such a stark gender pay gap. It is particularly shocking to see the pay gap for women opening up after just three years into their careers."
Hilton, who is MD of Golin London, added: "This shows the urgent need for employers in communications to overhaul their recruitment and rewards processes to eliminate unconscious bias and actively support flexible working, shared parental leave, returnships and mentoring. The alternative is not only will the industry continue to lose talented women mid-career, but it will cease to attract them in the first place."
Promotions
The survey also looked at whether men and women had been promoted during the time period of the survey and found that 46 per cent of women had been promoted in agencies, compared to 53 per cent of men – a difference of 7 per cent.
There was an even bigger difference in-house, with 33 per cent of women receiving a promotion and 48 per cent of men – a clear gap of 15 per cent.
Commenting on the pay gap and the disparity in promotions, report author Sarah Leembruggen (below), MD of The Works Search, said: "The gender pay gap is not only about men and women being paid differently for doing the same job. It's also about men being present in greater numbers than women the higher up the organisation you go. This gap begins to open up at relatively junior levels and widens – primarily because men are more likely to be promoted."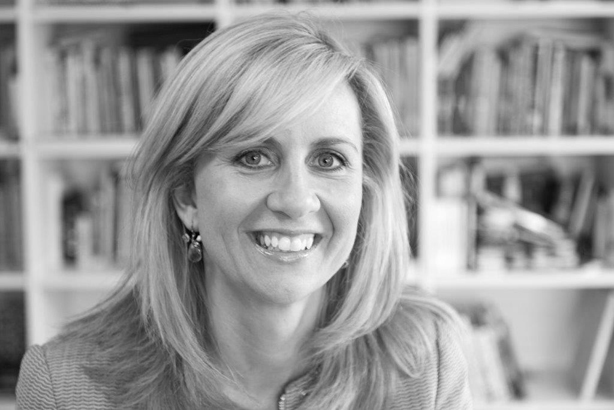 Leembruggen added: "Our male PR professionals are not only getting more money for doing the same job, more of them are getting promoted."
Leembruggen called for senior managers across the industry to urgently address the underlying issues that are holding women back in their careers, such as the 33 per cent of respondents who told the survey their job did not offer any flexible working opportunities.
She said: "It's long overdue – senior management needs to address a number of issues, including recognising the challenges and traits women have in and out of work, and work with them to pay them a fair wage for their work, one that's comparable to their male counterparts…we interview incredible, high-achieving women daily and are often shocked by the salaries they are earning."
Salary increases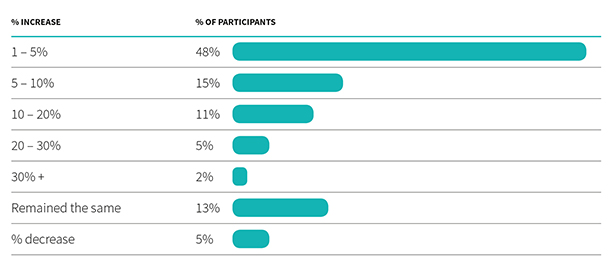 According to the survey, 56 per cent of respondents had received a pay rise during the time period it covered, a 6 per cent decrease compared to The Works' previous study in 2015/16.
Of those who did receive a pay rise, nearly half rose by 5 per cent while, at the top, 2 per cent of those surveyed had received a 30 per cent hike in their salaries.
Around 5 per cent of respondents told the survey their pay had been cut.
Among those receiving a pay rise, 56 per cent were happy with it and the remainder unhappy, compared with the previous study when only 33 per cent told the survey they were unhappy with their pay rise.
Company benefits
The survey asked what benefits staff received in addition to their salaries.
For agency teams, the majority were offered contributory pension schemes, private health insurance, fresh fruit and annual season ticket loans.
However, benefits such as contributory maternity and paternity pay, childcare vouchers and death in service payments were less common, with only a third of agencies offering these. Shares or equity were the least common benefits offered.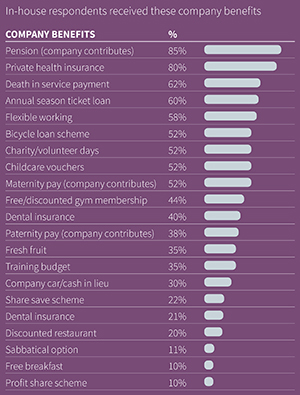 For in-house teams, the top benefits offered by the majority of companies were contributory pensions, private health insurance and annual season ticket loans.
But flexible working, childcare vouchers, maternity and paternity pay and charity volunteer days were also common benefits, with around half of companies offering these.
The least common benefits for in-house teams were sabbaticals, free breakfasts and profit-share schemes, which were only offered by one in ten firms.
Agency or in-house: Who gets the best deal?
The report authors said that, while in-house teams appear to pay better salaries, the differences are marginal when you take account of the levels of experience at each level, with agency staff typically having more layers in their career paths before they reach the top.
Leembruggen said: "If you look at the average salaries for in-house and compare them to their agency equivalent, factoring in the average years of experience, then the salary differences are marginal."
This changed when people reached the height of their careers where basic salary ranges and bonuses were both more generous in-house compared to agencies.
However, when comparing senior salaries the range for in-house was larger, but average salaries were similar across agency and in-house.
But when benefit schemes were also factored into the equation, in-house teams appear to be getting a better deal.
Leembruggen concluded: "There is no doubt that in-house corporate comms teams enjoy better benefits and give back more with charity/volunteering days. Company car allowances are great at topping up basic salaries and share save schemes are also attractive, as is flexible working in today's culture of working. The fresh fruit and breakfast which agencies offer don't really match up."


---