The campaign continues joint work by the two organisations aimed at addressing the threat of increasing resistance to antibiotics by cutting the number of occasions when they are prescribed unnecessarily.
Launched on Friday, the push focuses both on people who are wondering how to treat sore throats and GPs who may be asked to prescribe antibiotics to them.
"The key message was that in most cases of a sore throat antibiotics were not necessary," said Rebecca Smith, head of media at NICE.
NICE issued a press release to the mainstream media and medical trade press, published a news story on its website and posted on social media.
It communicated NICE's findings that most sore throats are triggered by a viral infection; most people will get better without antibiotics. It also found that antibiotics are prescribed in 60 per cent of cases.
It recommended that healthcare professionals should help people manage their symptoms with pain relief such as paracetamol or ibuprofen.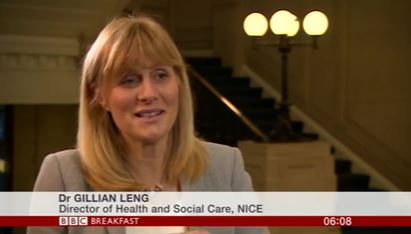 The information was covered by the national press, The Times and Daily Mail among them; broadcast media including BBC Breakfast; regional outlets; and trade press.
"Most carried our message well and some focused on the recommendation that, while medicated lozenges were used by some people, research showed they only reduced pain by a small amount," added Smith.
The campaign is part of a suite of guidance on managing common infections. The long-term desired outcome is reduced antibiotic prescribing for sore throats (and the other common infections NICE has issued guidance on), and greater self-care.
Smith said: "This is a vital public-health message as we are entering a post-antibiotic era when easily cured, simple infections may become life-threatening due to resistance. Experts have said that antibiotic resistance is one of the greatest threats we are all facing.
"At NICE we are proud of our robust, evidence-based approach to helping guide clinicians and their patients to the most effective treatments for them while preserving precious antibiotics for the future."
---
Click here to subscribe to the FREE public sector bulletin to receive dedicated public sector news, features and comment straight to your inbox.
Make sure you register for the site to access more than one story per month.
To submit a news, comment, case study or analysis idea for the public sector bulletin, email Ian.Griggs@haymarket.com