Having launched its 'Choose Your Room' scheme last year, the Anglo-German holiday company and its new PR agency Good Relations pitched 'Choose Your Favourite Sunbed' to media last week with a Monday morning embargo.
The practice of reserving sunbeds is the source of a long-running joke about rivalry between British and German tourists, memorably inspiring a 1994 Dam Busters-themed campaign by lager brand Carling.
But the sunlounger scheme is not, as some might have assumed, a novelty scheme made available on a very limited trial basis primarily in order to gain column inches.
Holidaymakers at 30 of Thomas Cook's own-brand hotels this summer will receive an email six days before departure asking if they would like to choose their sunbed in advance, at a cost of €25 (£22) per sunbed per stay - and will be able to consult a resort plan (example below).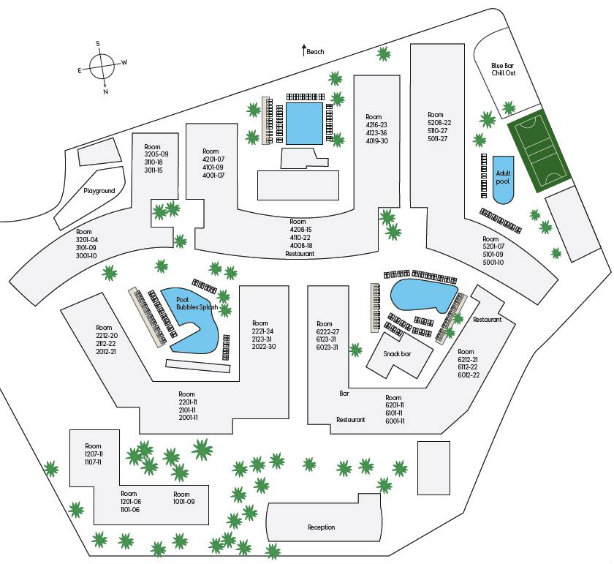 Thomas Cook's in-house team briefed media on the sunbed scheme, while Good Relations has spoken to features desks on a wider family campaign emphasising the need to cut out stress on holiday, revealing that 48 per cent of parents believe they spend less than an hour of quality time with their kids on average working days.
The story was the front page splash on the Sun (below), as well as featuring on its page three, and was mentioned on the front page of the Telegraph and the i, alongside online coverage in all major outlets. It has also featured in German media, and is being launched in Nordic markets today.
THE SUN: Wish you were Herr #tomorrowspaperstoday #itsstill1939 pic.twitter.com/KxCT03N65m

— Neil Henderson (@hendopolis) January 28, 2018
Good Relations' family time release included a quote from TV family psychologist Dr Sam Wass, who was used as a broadcast spokesman, making an appearance on Sky and BBC radio. Thomas Cook UK Marketing Director Jamie Queen who appeared on the BBC and ITV.
Leading travel writer Simon Calder, who PRWeek interviewed last year, ran a Twitter poll on the story.
Specify your sunbed for €25, says Anglo-German firm Thomas Cook. But is it really necessary to, er, take back control of the loungers?

— Simon Calder (@SimonCalder) January 29, 2018
Jill Duffell, head of consumer communications, Thomas Cook said: "Despite what some might think, our new Choose Your Favourite Sunbed service was most definitely not a PR stunt. Over the last 18 months we've been working to communicate how Thomas Cook is innovating package holidays for the 21st century and adapting to suit customer needs... this is the next stage in our personalisation offer.
"We were well aware that media could and probably would have some fun with the story, so it was important that we clearly explained why we were introducing it and that it was available for customers in all our key markets through selected broadcast interviews."
Neil Bayley, director at Good Relations, said: "The battle for sunbeds has clearly caught the imagination of media, but its just one aspect of their innovation based on insight into what families really want and how they can make the benefits of a holiday last much longer than their sun tan."