The scene is played out in a series of short films produced by West Midlands Police for an awareness campaign they ran over the Christmas period, called We're Talking Stalking.


The three films depict real-life cases with which the force has dealt.


In one scenario, a woman confesses to her friends that she is being stalked by her ex-partner.
Another scene depicts one of the three friends describing her unease at the obsessive behaviour of someone she has recently been on a date with.
And the third film shows one of the women confiding that she is being stalked online. The women encourage each other to get advice and go to the police.
Towards the end of each film, Nick Gazzard, whose 20-year-old daughter Hollie was murdered by her ex-partner in 2014, appears with a tailored message about how he wished his daughter had asked for help, opened up about her ordeal and talked to him about it.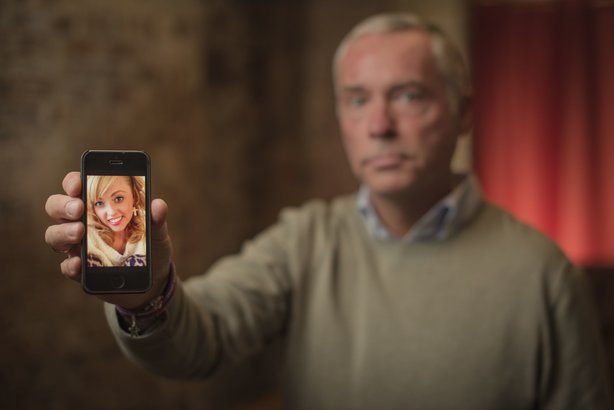 It is the first time that the force has run a campaign to raise awareness of stalking, according to comms manager Hilary Hopker.

She told PRWeek: "We chose 'We're Talking Stalking' as our campaign theme after advice from Nick Gazzard, who had no idea his daughter was being stalked until she was murdered by her stalker. His advice was that getting people talking about the issue was the first step in stopping the crime."


Hopker added: "From that we developed three simple campaign objectives, – 'get support, make a report, end the abuse'."


Since most stalking is done digitally the campaign was designed to sit on "the very channels people are being stalked on, namely Snapchat, Twitter and Facebook", she said.


The three films had more than 223,000 views on Facebook alone, with the one about an ex-partner being the most watched.


The campaign also included a short 11-second clip of a young girl being followed and getting increasingly panicked. This advert ran on Snapchat, where it was viewed 838,159 times, with 72,480 people clicking through to the advice pages of the website and spending on average a minute reading the advice.


The campaign reached a total audience of more than 1.3 million people (as well as more than a million reached through editorial coverage on regional TV), with more than 74,000 reading visiting the campaign pages on the force's website.
In addition, downloads of the Hollie Guard safety app, which turns your smartphone into an alarm device with various levels of alert, more than doubled – up from 323 downloads in December 2016 to 857 in December 2017.

Stalking reports to the force rose by more than a quarter, with 26 reports made in December 2017 – six more than in the same month a year earlier.
---
Click here to subscribe to the FREE public sector bulletin to receive dedicated public sector news, features and comment straight to your inbox.
Make sure you register for the site to access more than one story per month.
To submit a news, comment, case study or analysis idea for the public sector bulletin, email Ian.Griggs@haymarket.com