Scottish integrated agency Volpa has run marketing and PR for The Enchanted Forest, an annual sound and light show in Perthshire, since 2008. When the agency took over the account, it was a local, relatively low-profile event, but has now gained international renown. The 2017 event ran from 28 September to 29 October.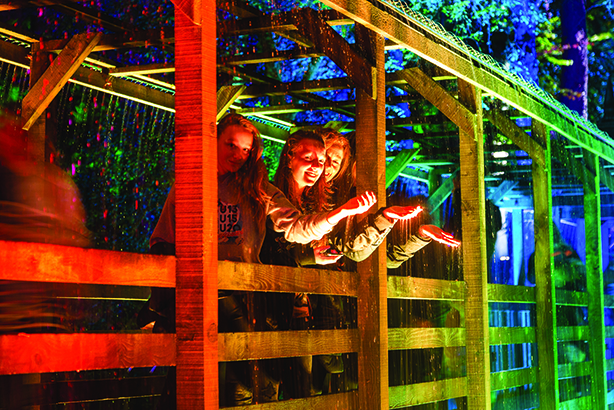 In recent years, it has gained coverage from Canada to the Netherlands, with international visitors a small but growing cohort. PR targeting trade audiences has meant tour operators now account for six per cent of bookings. It has built links with VisitScotland and was featured in the tourism body's international advertising campaign and on the BBC's Countryfile programme in 2015.
Another great year for the @enchantforest - over 73,000 visitors
attended this year's sold-out show. #recordbreaking pic.twitter.com/7EGKCosUOM

— VisitScotland News (@VisitScotNews) October 30, 2017
For 2017, messaging focused on the expectation that the festival would sell out before opening.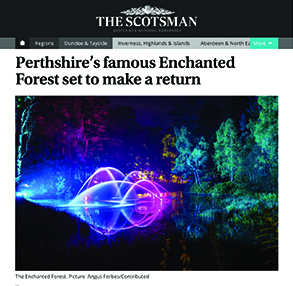 Volpa partnered with Bauer Media to provide content for its radio stations and digital channels –providing 180 complimentary tickets to the media group that were sold to listeners.
It also ran a competition to find a child to voice the announcement played to visitors on the bus from local town Pitlochry to the event site.
There were 296 entrants and the winner, Dundonian schoolboy Robbie Low, recorded his announcement at Bauer's Radio Tay and was invited to a special preview night of The Enchanted Forest.
#Dundee boy Robbie, 9, beats off hundreds of hopefuls to become voice of #TheEnchantedForesthttps://t.co/WjUCeIluwK

— Evening Telegraph (@Evening_Tele) September 22, 2017
For the first time, the event sold out just before opening – 72,202 visitors meant that attendance has more than trebled since 19,526 came through the gates in 2008. Web traffic of 449,425 visitors this year was up nearly tenfold.
Thousands have signed up to receive early notification of tickets for 2018.