That is according toa new report by Linstock Communications, which analysed 100 pieces of thought-leadership content from firms in the financial services, management consulting, legal, engineering and charity sectors.
The report, which focuses on executive summaries and introductions, shows that 58 per cent of thought-leadership content uses a male tone, which Linstock said is assertive and discourages collaboration.
Just over a third (37 per cent) of content analysed uses a what the firm judged to be female tone, while the remaining five per cent was seen as neutral.
The male tone was most prevalent among law firms (80 per cent) and in financial services (63 per cent), while in engineering the split is even. In the charity sector, 56 per cent of content uses a female tone, the report shows (see graph below).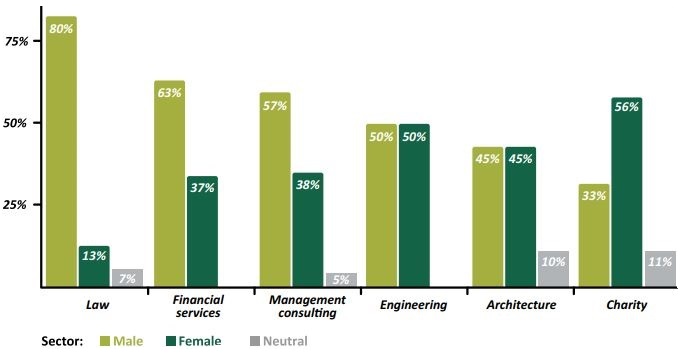 Simon Maule, director at Linstock Communications, said: "Many firms could be unwittingly impeding their thought-leadership aims by adopting an overly male tone in their content. This assertive, dominant style of language can often discourage discussion and hinder attempts to deepen relationships with key audiences.
"This is significant, because content producers have told us they increasingly want to use thought leadership as a means to work in partnership with clients, prospects and key suppliers."
Linstock has set out five steps to help businesses achieve a more balanced tone in their thought-leadership articles: hedging statements; embracing greater description and longer sentences; using language to build relationships; researching other sectors; and testing content with what it terms "trusted readers".
---
Read next: Linstock co-founder Jon Bennett exits and sells 45 per cent stake for £116,000