'Youth, diversity and strong female leadership' on Hall's CIPR board
The CIPR's incoming president Sarah Hall has appointed Ariatu PR founder Ronke Lawal and Finsbury associate Shamma Kelly to her board. Presidents may co-opt two individuals to their team, which also includes president-elect Emma Leech (who will take the top job in 2019), 2017 president Jason MacKenzie and six others. Six of the 11 members are female. Hall said: "I'm thrilled that your new board offers both youth and experience, diversity and strong female representation. We need to represent the industry we serve. This is the start of that change."
Adhoc PR to close
London agency adhoc is closing. The business was set up 22 years ago by Deborah Parritt. A statement said she would "embark on new adventures as she attempts to retire". Her colleague of nine years Lisa Ronchetti has decided to take a sabbatical, while the firm's additional employee has found a new job. "We have had so much fun working with all of our clients and would like to thank everyone for their support over the years," said a statement from the firm, which had a hospitality portfolio, working with UK hotels, contract caterers, venues and entrepreneurs.
The PR Office wins blockchain business
The Blockchain Development Company, which offers cryptocurrency investments for community projects, has tasked The PR Office with raising its profile across national, investment and third sector media titles. Cryptocurrency – including Bitcoin and Ethereum - is a virtual form of currency circulated online.
BMW picks Issa PR for film project
BMW has appointed luxury and lifestyle agency Issa to handle handle PR for its Art Guide Social Experience project. The agency has been tasked with launching two films aimed at showcasing private art collections throughout Europe.
Venetian win for ING
Agency ING has been appointed by the British Council to deliver a 12-month campaign to promote the British Pavilion at the 16th International Architecture Exhibition La Biennale di Venezia, which runs from May to November next year.
Radioactive adds pair of clients
Bath Rugby has appointed Gloucestershire agency Radioactive PR to promote rugby event The Clash, which is taking place at Twickenham Stadium in April next year. The agency has also been briefed by grooming products business Mo Bro's to handle consumer PR, as well as founder profiling and influencer outreach.
Henman wins masters tournament
London's Henman Communications has been appointed to provide media management for the NEC Wheelchair Tennis Masters in Loughborough at the end of this month with its mission to give disabled players the same level of media exposure as able-bodied players. The tournament includes a number of British stars such as Alfie Hewett (below). Henman founder Richard Henman is the older brother of British tennis legend Tim.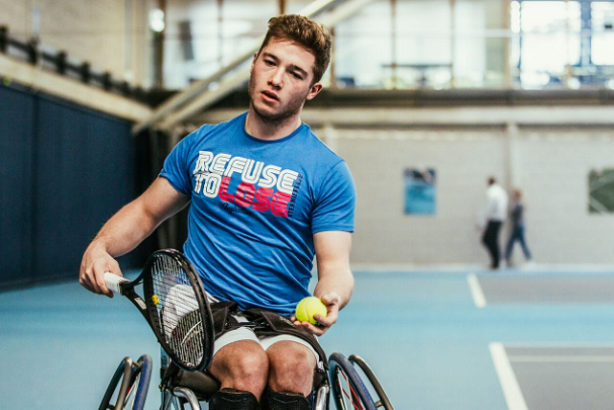 Rebrand for Chanel
Chanel Bailey has rebranded her agency Chanel Communications to become Elevate Public Relations. Clients of property and interiors specialist Elevate include Hambridge Homes, Harrison Varma and Far East Consortium.
Satellite MPR checks in for boutique launches
Suffolk-based agency Satellite MPR has been appointed by LHG to promote the brand as it rolls out a string of what it calls "innovative boutique-vibe metro hotels". Rooms in the "playful" hotels include references to local culture, from Lovely Jubbly bedroom designs in the Peckham of Only Fools and Horses to footballing murals in guest rooms near iconic Wembley Stadium.