Media trusts top execs rather than spokespeople for stories
In the era of fake news, members of the media look for interviews with experts such as top executives, rather than third-party spokespeople. Journalists are also likely to get story ideas from CEOs on social media, according to a recent D S Simon survey.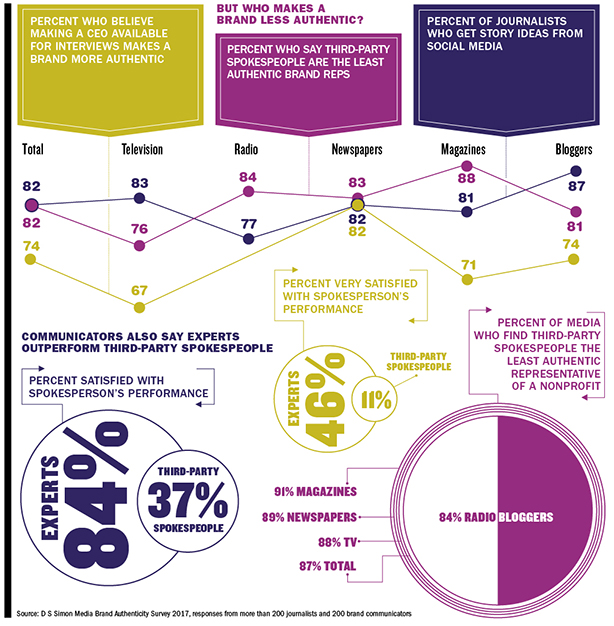 Source: D S Simon Media Brand Authenticity Survey 2017, responses from more than 200 journalists and 200 brand communicators.