The activity is part of the DfT's THINK! road safety programme, which has been running since 1979.
The campaign's initial phase, aimed at three to six-year-olds, has launched with a series of films and educational resources. Two further stages are set for launch in the new year.
The first film follows a group of schoolchildren as they act out how to cross the road safely after learning to use the Stop, Look, Listen, Think code. They then encourage other children to try it out.
A second film is a catchy new road safety song, which outlines top tips for getting to school safely, whether on foot, bike, scooter or in the car.
Each of the films is accompanied by notes and resources for teachers to use when they share the films.
The campaign follows research which found that 67 per cent of children get fewer than two hours of road safety education in their whole time at school.
About a third of schools state that they currently use THINK! resources in teaching road safety, and the DfT hopes to increase that to 50 per cent by March 2019.
THINK! is using its Twitter account @THINKgovuk and Facebook @THINKroadsafety to promote the new resources, and has created a social media clip that shows its previous child road safety campaigns, including those featuring a family of hedgehogs, footballer Kevin Keegan, and actor David Prowse as the Green Cross Code Man.
We're on a mission to help keep children safe on our roads, so on Monday we launched our new educational materials for children. Will you join us? https://t.co/MeIt6HtX2n #RoadSafetyWeek pic.twitter.com/timTBUsPzj

— THINK! Road Safety (@THINKgovuk) November 24, 2017
Subsequent stages of the campaign will include resources specifically designed for seven- to 12-year-olds, and for 13- to 16-year-olds.
Laura Kane, senior marketing manager for the DfT, told PRWeek: "An ongoing PR campaign focusing on relevant education titles, to raise awareness of the new resources among our target audience, will be taking place for each launch of the resources.
"In addition, emails are going out to teachers to build awareness of the resources and we're working with stakeholders to deliver comms to relevant audiences too."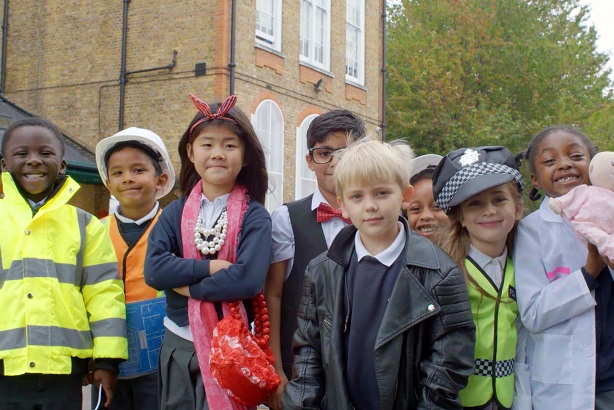 Child road deaths have been steadily declining, with latest DfT statistics showing that the number of children aged seven or younger who were killed or seriously injured as a pedestrian or cyclist fell to 385 in 2016, down from 547 in 2011.
However, the department is keen to cut the number further, and has launched the new campaign at a time when it is focusing on road safety among younger people.
Its recent Pink Kittens campaign targeted mobile phone use while driving, and was aimed at drivers aged 17-34 using a music video-style video and collaboration with actor and social-media star Anto Sharp on a PR stunt.
Meanwhile, DfT this year welcomed 50 years since the maximum legal drink-drive limit was introduced, but said it 'can't afford to be complacent'.
---
Click here to subscribe to the FREE public sector bulletin to receive dedicated public sector news, features and comment straight to your inbox.
Make sure you register for the site to access more than one story per month.
To submit a news, comment, case study or analysis idea for the public sector bulletin, email Ian.Griggs@haymarket.com