BMW has launched the campaign before the X2 hits showrooms.
Users can access the lens by swiping up on a BMW Snap Ad that appears on Snapchat in the U.S., U.K., Germany, France, Italy, Spain, and Canada.
It can also be unlocked by scanning a Snapcode (below) with the Snapchat Camera.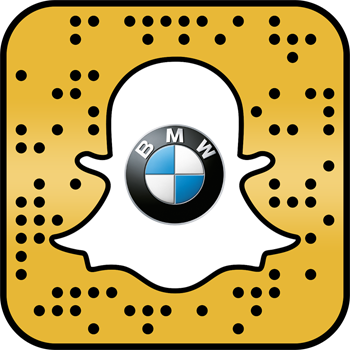 "Snapchat is young and modern, which suits BMW and the BMW X2 perfectly," siad Jörg Poggenpohl, head of Digital Marketing at BMW. "We are enriching Snapchat users' digital experience through content they find appealing with a high recognition value. We wanted to insert ourselves in an organic way into the Snapchat environment and its users' world. That is the most meaningful way to address our fans in a style that fits the channel and the target group."
This isn't the first time BMW has worked with Snapchat. In early November, the brand ran a Face Lens campaign so Snapchatters could paint their faces in the "exclusive BMW X2 Galvanic Gold finish."
Available to Snapchatters in Germany, France, Italy, Spain, and the U.K., the Lens was seen more than 40 million times by more than 13 million Snapchatters.
Snapchatters played with the Lens for almost 24 seconds, creating more than 2.5 million Snaps.
This story first appeared on campaignlive.co.uk.