But a stage-managed joke about Theresa May's disastrous conference speech, in which the Prime Minister handed him a precautionary packet of cough sweets, failed to lift the mood as Hammond updated the House on the state of the economy and was forced to reveal some gloomy forecasts for growth and GDP.
According to social media analysts Talkwalker, sentiment towards Hammond on Twitter immediately following the speech was 72 per cent negative and 28 per cent positive, while stamp duty and housing were the most highly discussed topics around the Budget.
A former Treasury special advisor and a senior public affairs consultant and lecturer give their verdict on the Chancellor's big speech...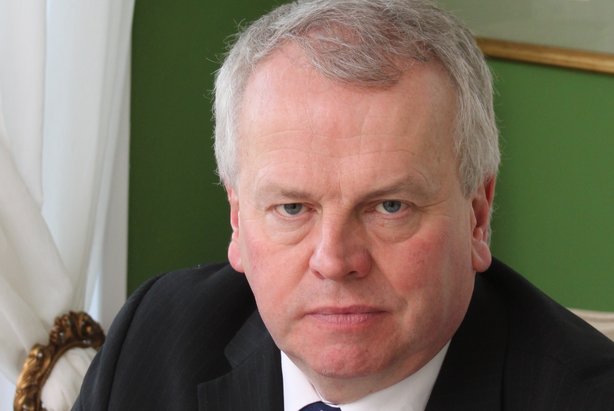 On balance, Spreadsheet Phil should probably leave the comedy to others and stick to the numbers
It's often said that the public are largely disinterested in politics. I tend to agree. But that apparent lack of interest shouldn't seduce the unwary into thinking that the public don't have a keen sense of how things 'feel' politically.
And whilst most people don't follow every twist and turn of the Westminster bubble or every line of a Budget, they do have an uncanny ability to pick up on the one political characteristic that they value the most – authenticity.
Mr Hammond has a reputation as being 'Spreadsheet Phil' for a reason. He's first and foremost a numbers man.
If you were buying a new house, you'd probably want him to help you get a mortgage, but not organise your house-warming party.
Humour can be an issue for him. His joke last year about getting the sack very soon fell flat, when the NICs on the self-employed backfired. And even though some of his Spring Budget 2017 lines were quite funny, the comic mantle always felt like an ill-fitting suit in that speech.
But this time, he conveyed the impression of being on top of the numbers, hence being authentic, and to his credit, he seemed a lot more assured in his attempts at humour.
It was more self-depreciatory of his party – the cough sweets and the poking fun at Mr Gove's 'economiciky' words. And for that reason, funnier. People outside the 'bubble' will warm to that.
Even though some of his Spring Budget 2017 lines were quite funny, the comic mantle always felt like an ill-fitting suit in that speech.

Peter Carroll, director of Tendo Consulting
Nor is Mr Hammond a natural showman. Contrast his style today with that of George Osborne. Over the years, Osborne quickly grew into the political maestro, ruthlessly using the Budget as a political weapon.
It's even rumoured that sometimes officials 'manufactured' announcements to provide the humour opportunity.
And there was almost a swirl of an imaginary magician's cape, as he produced the 'rabbit out of the hat' moments designed to wrong-foot the opposition and dazzle the media.
Mr Hammond is the other end of that. Steady, cool, and in his own word - balanced. He is a man of habit, allegedly even to the point that he likes tomato soup, a lot, like nearly every day. And he's particular, liking only paragraphs with three sentences in.
Today Mr Hammond stayed true to his personality and style. He was sensible. He was balanced. Very sensible. Very balanced.
He judged the humour better. He referenced his cabinet colleagues extensively, conveying a sense of unity and harmony against the reality of the harsh divisions. And he referenced the individual nations and regions extensively, too.
All in all, a surprisingly assured performance given some of the mishaps in the Spring.
But I had a sense that the long litany of disappointing numbers on GDP that he read out in 'spreadsheet' style is the real story of tough times ahead.
And this is something that he'll continue to remind his more bonkers backbench colleagues of in the difficult months ahead.
Peter Carroll was the former special advisor to Danny Alexander MP from 2010-2015 and is now director of Tendo Consulting
---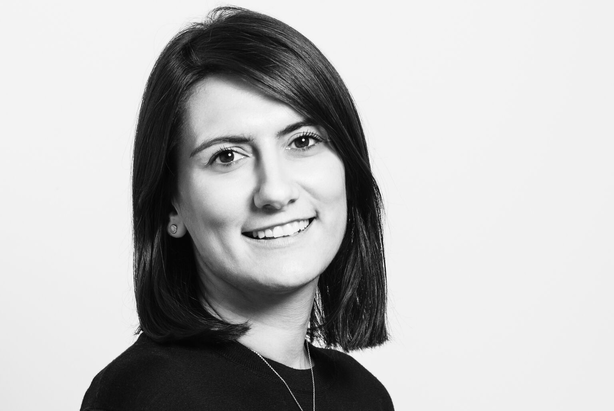 The Chancellor reached out for the millennial vote and will live to fight another day
Will Spreadsheet Phil do enough to keep his job? That was the question everyone was asking ahead of today's eagerly awaited and politically crucial Budget.
Philip Hammond today faced perhaps the most difficult Budget of any Chancellor in recent times.
A minority government, Brexit, fundamental splits in the Conservative party and deteriorating relations between No 10 and No 11 Downing Street, all led many to believe that Hammond was simply going through the motions, set up to fail by many within his own party.
It was a crucial Budget for Theresa May, too.
A disastrous election result, a hapless party conference performance last month, and perceived weakness following recent Cabinet resignations (and non-resignations) meant today's Budget was an opportunity to reinvigorate a Government beset with problems, outlining a strong post-Brexit economic vision for the UK and parking some tanks on Labour's young-voting lawn.
Despite concerns about debt, deficit and tax, the political priority today was about two things: offering young people a reason to vote Tory and – to put it bluntly – not messing up.
It is still Brexit, Conservative splits, and strained relations at the top of government, which will dominate the headlines whilst Theresa May and Philip Hammond reside at Numbers 10 and 11.

Lucy Holbrook, partner at Pagefield
Millennials favoured Labour (or more accurately Jeremy Corbyn) at the last election and today was an opportunity to win them over.
With a recent YouGov poll showing that just 15 per cent of under-30s would support the Conservatives at the next election, May and Hammond need to move fast.
Hammond performed well against these priorities. He delivered what many have been quick to label his 'Banter Budget' with ease and confidence, delivering a number of gags along the way.
His flagship policy was a commitment to dedicate £44 billion in capital funding to support the housing market.
Other measures to tackle the housing crisis included a pledge to build 300,000 new homes a year by the mid-2020s and measures to prevent land-banking and tackle empty homes.
Hammond's real rabbit to save his hat was his announcement to suspend stamp duty for first-time buyers on homes up to £300,000 and for the first £300,000 on properties in London.
No doubt a hugely popular measure that will serve the Conservatives well as they seek to attract younger voters (and their parents) and reposition themselves firmly as the party of home ownership.
From a lobbying and communications perspective, today's Budget highlights that the Treasury is willing to spend money if it helps to meet political aims. But for many within the Government, such a large spending commitment may mean housing is firmly off the agenda for some time and is now firmly placed on the 'job done' pile.
However, there are clear opportunities to make the case for broader reform of the housing market. Many have been quick to criticise Hammond's reluctance to borrow to invest in housebuilding.
There is clearly political nervousness about building on the Green Belt and relaxing planning rules, given the rural Tory constituencies where Nimbyism is a way of life.
As a result, there will be concern that these measures simply serve to stimulate demand, failing to address high prices and limited supply.
A confident and gaffe-free performance today will have helped the Conservative Party start to win over prized millennial voters and the broader electorate.
However, it is still Brexit, Conservative splits, and strained relations at the top of government, which will dominate the headlines while Theresa May and Philip Hammond reside at Numbers 10 and 11.
There is always the devil in the detail of a Budget and we await the IFS's postmortem, but while Spreadsheet Phil's position remains precarious, a good performance today means he hangs on to fight another day.
Lucy Holbrook is a partner at Pagefield and is a specialist in the field of housing and regeneration