Starting from the standpoint that the NHS is a brand that symbolises health and wellbeing, Public Health England (PHE) wanted to tackle smoking everywhere within the organisation.
Different challenges
The key challenge was reaching smokers – patients, visitors and staff – in the NHS, where one in four people smokes, compared to around 15.5 per cent in the wider population in England.
Philippa Simons, communications officer for PHE, explained: "Many campaigns have focused on the harms tobacco can cause, encouraging people to quit using whichever method works best for them.
"Numbers of smokers continue to decline, which is testament to these campaigns' success.
"However, this creates a different challenge of reaching smokers with health messages as they become more and more concentrated in audiences that are less engaged with traditional media."
The PHE campaign therefore took a new approach by moving away from its traditional mass-marketing tactic used in campaigns like Stoptober.
Using a mix of digital, stakeholder communications and traditional PR, the aim was to change behaviour among staff, patients and family members.
Campaign launch
The campaign launched at the beginning of December 2016, when PHE chief executive Duncan Selbie wrote to all the heads of NHS trusts in England asking them to commit towards a tobacco-free NHS.
The campaign called for trusts to adopt no smoking anywhere in NHS buildings or grounds, offer 'stop smoking' support on site or referrals to local services, and make sure that every front-line professional discussed smoking with patients.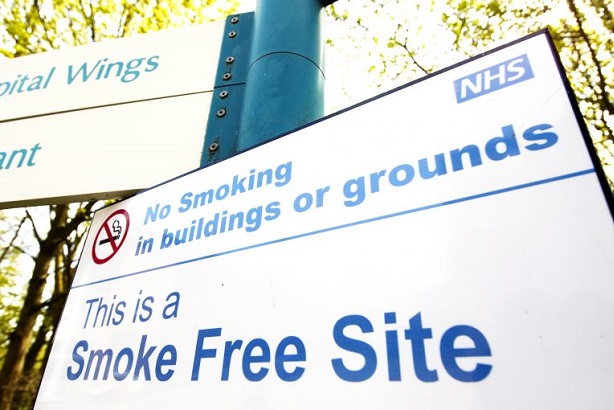 In addition, the campaign urged trusts to develop policies that treat vaping differently from smoking, rather than imposing a blanket ban on e-cigarettes as well as tobacco cigarettes.
The comms plan continued through targeting industry media, a series of blogs highlighting success stories, and social content.
"We used our unique position as a national body with teams in every region to gather insight and examples of where smoke-free trusts had been achieved," added Simons.
"By forging relationships with comms teams within the NHS, we were able to understand the on-the-ground challenges, how they were working to overcome these and adapt our communications appropriately.
"This agile approach, particularly in our social content, meant that our messages were constantly evolving to address the barriers being identified within the NHS."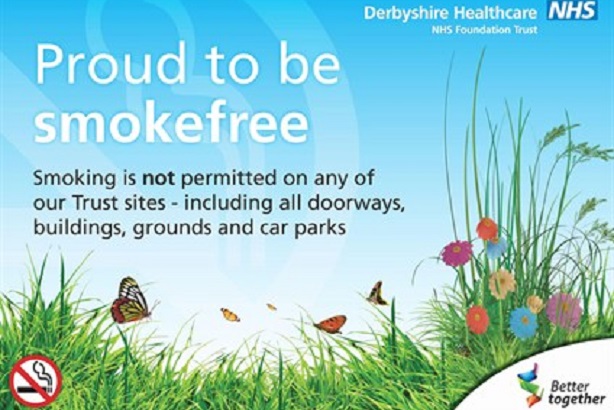 Stories about the campaign appeared in national and regional print media, while TV and radio coverage included BBC, ITN and Sky.
The media coverage gave PHE more opportunities to engage with key NHS Trust stakeholders, keeping the Smokefree NHS campaign front of mind.
Online toolkit
PHE also created a free online toolkit, which launched at a two-day NHS Confederation conference for the organisation's senior leaders, one of its main target audiences, in June 2017.
The toolkit provides resources, advice and information ranging from a draft press release for trusts to celebrate going smokefree to free training resources for NHS staff.
Information about the toolkit was also available at the Public Health England conference in September.
So far, the campaign's effectiveness has seen it backed by the 'NHS Five Year Forward View', which was updated in March this year to include a commitment to make all NHS Trusts, both mental health and acute, smoke-free by 2020.
Almost 90 per cent of NHS mental health trusts have already gone smoke-free ahead of their deadline in March 2018, with acute trusts and wider NHS estates set to follow over the next two years.
Meanwhile, 8,672 healthcare professionals have completed the campaign's Very Brief Advice training this year, compared to 7,494 last year.