The Bitcoin payment PR race
Regular readers of Flack may recall that Frank proudly announced, in September, that it had become the first UK agency to accept crypto-currency Bitcoin as a form of payment - although it hadn't had anyone take that offer up yet.
Flack was startled this week by two other agencies announcing they had clients who had done just that.
First, Rhizome Media informed PRWeek it was being paid solely in Bitcoin for a new gig with cryptocurrency enabler CommerceBlock, which began last month. It has delivered coverage in ThisIsMoney and elsewhere.
"While there's still a lot of scepticism in the mainstream business media, we don't buy into it. Why would we when the bitcoin we get paid automatically transfers into sterling that we can spend on our Soho House memberships, darling?," said Rhizome director Neil Millard in a release.
A day later came news that cryptocurrency exchange LBX had hired Third City to handle their consumer comms, and are "part-paying in crypto".
Third City launched its campaign just last week, but was hired in the summer - as such, it probably wins the accolade for first PR firm to be paid in crypto-currency, even if, unlike Rhizome, it does still bring in some of its dosh in the frightfully old-fashioned form of pounds sterling.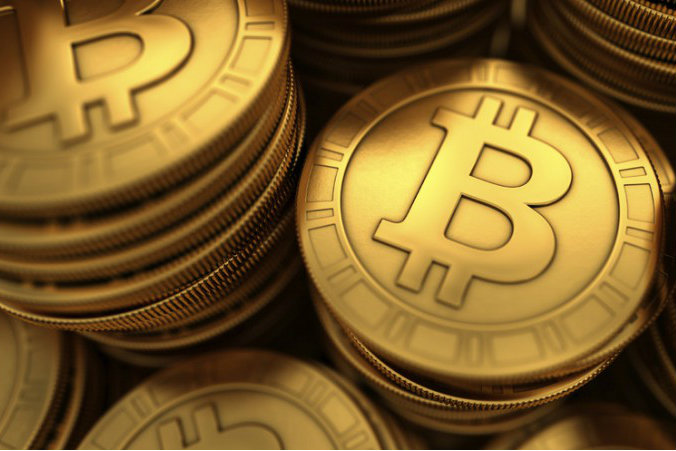 Bell Pottinger: the movie
A wicked whisper reaches the ears of Flack this week - apparently somebody, and we won't name names, is trying to sell the rights to a film about the collapse of Bell Pottinger. Bill Nighy (below) is a shoo-in for the part of Lord Bell, Flack reckons, while Hugh Bonneville might fit that Francis Ingham role.
Any other suggestions? Tweet them with #BellPottMovie.
The big question, of course, is who will play Flack, given yours truly has no human form.
The agency that dare not speak its name
On a similar topic, and we head to the Pagefield cocktail party, in Soho. There was something faintly obscene about the way Sir Christopher Meyer, former UK ambassador to Washington and now chair of Pagefield's advisory board, explained one of two themes he exhorted guests to keep in mind for the evening during his speech.
Connections, intoned Meyer, are the first theme of the evening, and he encouraged all present to network for all they were worth.
Referring, obliquely, to the demise of a once-famous agency this summer, Meyer then informed the faithful that Pagefield had taken into its ranks "refugees" from the once-famous outfit in order to create a sibling: Pagefield Global Counsel.
"Enlargement", he rumbled, with a suggestive gesticulation and a wicked gleam, is the culmination of this year's efforts for the agency, as he described how it had swelled in staff members since the spring.
He might just as well have used the word 'engorged' to similar affect...
Preparations well and truly underway for Negroni this evening. Looking forward to seeing Pagefield friends and family! pic.twitter.com/pqnKnDclHP

— Pagefield (@PagefieldLondon) November 16, 2017
Manchester City Council's Christmas campaign a hit (with its own staff)
"Manchester's Christmas animation gives John Lewis a run for its money as the heart-warming Christmas video of the year," reads the first line of an ambitious release this week.
The release, promoting a warm and fuzzy animation in which children help Santa out on the ice rink (below), boasts that the response to the council's film "has been phenomenal, with hundreds of people taking to social media to show their support".
It then quotes several tweets to illustrate this point, but intriguingly, it doesn't actually say who wrote those. Those participating in that spontaneous outpouring of goodwill include @patricktaylor3, who wrote: "Sod John Lewis and M&S! This is Christmas ad you want to see! #Christmas", and @poppymarello, who tweeted: "Beats any John Lewis/M&S ad this year I think".
Could that be the same Patrick Taylor who works for the council's digital content team? And the same Poppy Morello who works for VisitManchester/Marketing Manchester?
"The original twitter post might give you some more authentic responses," replied a somewhat abashed spokesman for the council.
In fairness, one of the anonymous tweets quoted was from @CaraDixon, a PR professional in Leeds who describes herself in her Twitter biog as a "Leeds girl" - if Manchester's council has won over someone from across the M62, they must be doing something right.
Flack's shameless Christmas campaigns plug
Flack has been on the Christmas campaigns circuit throughout much of November, getting wined and dined throughout the capital, and sampling some of the finest canapés (and McDonald's) London has to offer. And while Flack is now carrying a little more timber, he (or she) is certainly not complaining.
For most brands, these events act as a (not so) subtle way of buttering up press before their stories go live. Flack, however, is not so easily swayed (honest).
But to ensure editorial integrity, PRWeek enlisted the help of five comms pros to break down each campaign and give their verdict on what worked (and what didn't). Fortunately, you can find this analysis, and a whole host of festive content, on the dedicated PRWeek UK Christmas campaigns page.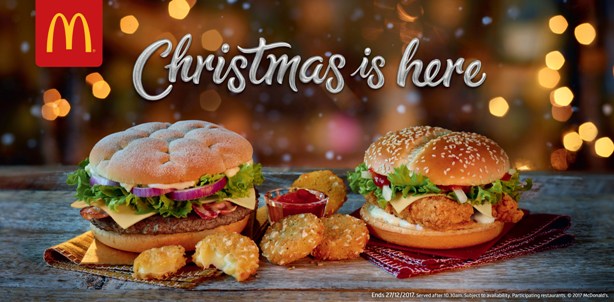 History time with Ogilvy
Occasionally, a Companies House alert comes to Flack which raises an eyebrow. This week, it was alerted to Ogilvy PR's accounts from the calendar year 1983 having become available, seemingly for the first time.
What did 1983 have in store for the firm? Well, it appears that the company was in its first full year of trading, employed eight people and made a profit of just over £100,000 on turnover of £456,000. It also took on Alastair Eperon, who went on to spend 12 years as Boots corporate affairs director. You learn something new every day.