'I just wanted to be a pilot'
Frank Shaw, corporate VP of communications at Microsoft, was on active duty in the Marine Corps from 1984 to 1988, including time as a public affairs officer, followed by eight years in the reserves.
Shaw was studying journalism at the University of Oregon when he decided to join the Marines. He had no interest in PR at the time.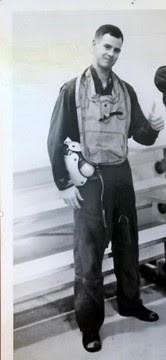 "I didn't have any concept of public affairs at all, and I didn't want to be in PR either," said Shaw. "I wanted to be a journalist and write for a newspaper. I thought the Marines would be an interesting thing to do before I started doing that."
He wanted to become a pilot, so he joined programs that got him a chance to go to flight school in Pensacola, Florida. When Shaw was commissioned and became a second lieutenant, a young captain asked him what he studied in college and advised him to take on a public affairs officer role in the Marines.
"He told me I could do PR for the Marines, run the base newspaper, do community relations, media relations, and crisis communications, but I still just wanted to be a pilot," said Shaw.
As fate would have it, there weren't enough slots in Pensacola for Marines who wanted to be pilots. Anyone willing to switch out was offered a rare deal: the option to pick any military occupational specialty that they wanted.
"As a second lieutenant, you don't get to pick your MOS; it is assigned to you. So getting to pick whatever you wanted was a big deal," said Shaw. "Also, some of the other people were all-in on being pilots; they had the attitude of, 'If I don't get this, I am going to die,' and I was more like, 'Oh, this could be fun.'"
Shaw heeded the captain's tip about public affairs and gained a real sense of storytelling, he said. The base he was stationed on was listed as a superfund site, or a polluted location requiring a long-term response to clean up hazardous contamination.
"It involved a lot of community relations and communication," said Shaw. "I spent a year doing that."
Shaw was in his early 20s and had a large group of people working for him— an unusual situation for someone outside of the military. In the Marines, he had a chance to learn what it means to have a team, he said.
When he left active duty, Shaw had no problem landing a job because of his experience. His first role in the private sector was at a small firm called Kobasic, Harris & Savage, based in Portland, Oregon, long before gaining an executive role at Microsoft. As part of his job, he helps veterans find careers in IT.
Shaw never did learn how to pilot a plane, but he's ok with that.
"I've jumped out of airplanes and been on lots of different types of aircraft, but I was never a pilot and that is just fine," he said. "It worked out well for me."
'Without the GI Bill, I couldn't have gone to grad school'
When Lahne Mattas graduated from Penn State University in 1992, she was having a hard time finding a job. She didn't have the money to go to grad school, so she joined the Navy. She served from 1994 to 1998 as a cryptologic technician, a role that does not exist anymore.
"It was how you communicate top secret information between whoever has it and report it back to NSA," Mattas said of her role.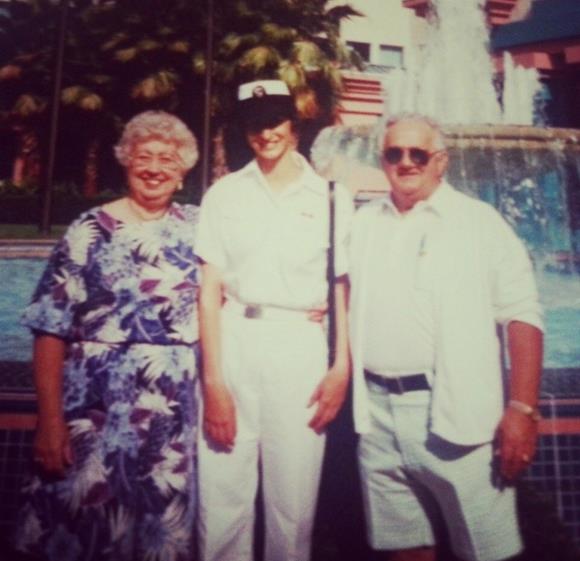 Mattas knew she wanted a career in PR eventually, so she took journalism-focused classes while in the military and at San Diego State University. Eventually, she got a master's degree in marketing research at Johns Hopkins University, using the GI Bill.
"My military time helped me with my career because I was able to [go to grad school] and I was a single parent," said Mattas. "There is no way I could have gone to grad school without having that GI Bill."
Because of her experience, Mattas said it was easy to get a PR job. She started off as an administrative assistant in the American Psychological Association's comms department.
"I took the APA job because it had that specific path to a career in PR," said Mattas. "It was low pay, but it wasn't difficult getting the job. I did a lot of networking and met a lot of people pretty early on who were willing to help."
After a year at the APA, she joined the National Association of Social Workers as its media relations manager. She has since worked for Capital One and launched her own firm called Media Frenzy Communications. Mattas has spent nearly seven years in her current role at the U.S. Environmental Protection Agency as a public affairs specialist.
Mattas said her time in the military not only helped her to get a foot in the door, it later helped her get a job working for the government.
"Having that background helps me be part of a team and work effectively to get things done and also provides me with a really good foundation and leadership [skills]," she said.
'My military experience gave me a leg up on competition'
Corey Ealons, partner at VOX Global and a former director of specialty media in the Obama administration, described his experience in the military as "atypical."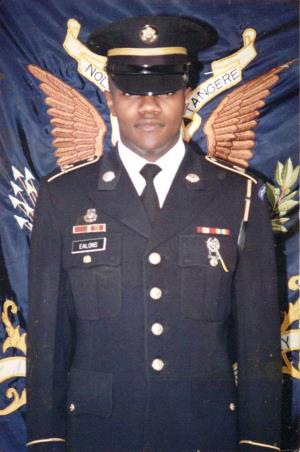 When he entered the military, he wanted to be a broadcast journalist. Ealons joined the Army because he wanted to serve and do so in a way that would contribute to his long-term career prospects.
"I looked into it and realized there was an opportunity for me to serve as a photojournalist and public affairs specialist," Ealons said.
Once his training was complete, he was selected to serve as a public affairs supervisor in the Third United States Infantry, also known as The Old Guard, which is the ceremonial honor guard for the president and Arlington National Cemetery.
"Our primary mission was to honor the fallen soldiers, sailors, airmen, and marines who gave the ultimate sacrifice, or even those who had simply served and retired," said Ealons.
He was based in Washington, DC, and his responsibilities included reporting for a local military newspaper.
"It was a much more civilian-type experience than it was military experience," he said. "[As a reporter] I had a chance to hone my skills as a communicator."
By the time Ealons left the military, he was a sergeant in charge of a public affairs team. The GI Bill enabled him to finish his degree in PR and political communications at the University of Alabama.
"I had my experience in the Army combined with my PR degree, so I had a leg up on the people I was competing with when I came out of college," he said.
Ealons quickly got a job at Ketchum in Atlanta as PR coordinator.
"I then decided to go into politics, and that is how I made the transition from agency life to the government and back to agency life," he said. "I would not be where I am now if I did not develop the foundational skills as a communicator that I obtained as a member of the U.S. Army."
'My job in the military was similar to what I do now'
Ben Eberle had always been intrigued by PR and the idea of telling people's stories. So when he joined the Marines, the role of combat correspondent was an attractive prospect.
"I started out as a print and broadcast journalist for the Marines, running around, taking photographs, and writing news articles," he said.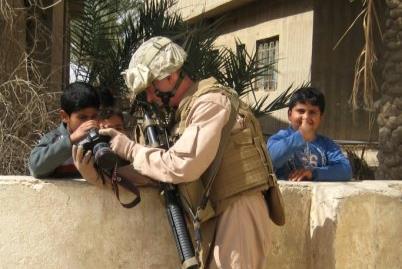 Eberle served two tours in Anbar Province, Iraq, in 2006 and 2008, during which he embedded with combat support units to produce news articles, human interest features, and narrated video packages. He also coordinated media engagements via satellite and over the phone that connected deployed service members with local and national media organizations.
"That was my first experience doing anything PR related and I really liked it," he said. "I had remedial journalism training and on-the-job training on how to write stories, take good photos, and edit videos."
After 10 years in the military, Eberle and his wife were done with moving every two years and looked forward to settling down. Towards the end of his military service, he had reconstructive foot surgery, resulting from an old injury. He noted that he was "really fortunate" for that operation, because it allowed him to dedicate time to the transition process.
"I didn't go to work for a month because I had to heal my foot," he said. "I hit job sites and company websites and dedicated eight hours a day to perfecting my resume."
After a decade in the military, Eberle said a major challenge was making his experience relatable to future employers, but also highlighting his time in the Marines "the way it deserves to be."
Upon leaving the Marines, Eberle was looking for a company his values would "mesh" with and he got excited about agricultural giant Monsanto's vision.
"I concentrated efforts on getting hired there," he said. "I tried to network with people there and paid attention to job openings."
He was quickly invited to an in-person interview, but someone with more corporate experience got the job.
With some luck, another position opened due to a promotion and Eberle got that role. He joined Monsanto as product communications manager and moved into corporate communications at the company. Eberle currently works for a subsidiary of Monsanto, The Climate Corporation, as senior comms manager.
"I was lucky because my job in the military was similar to what I do now," said Eberle. "That is not always the case."
'Riflemen and machine gunners are smart too'
Thomas Hannaford was bitten by the wanderlust bug after high school and wanted nothing more than to travel and do good deeds abroad. This led him to the Marines, where he enlisted as infantry in 2006.
"I broke my foot in boot camp and was shifted to open MOS, where you do combat training and at the end of it they tell you what your job is going to be," said Hannaford. "I ended up being a combat engineer in the logistics unit."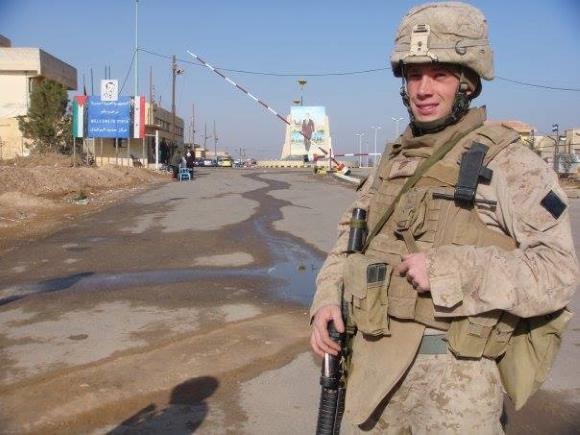 One year later, he was stationed in Okinawa, Japan. Later he was deployed to Bangladesh, then Iraq. He did a mix of construction, clearance, and repair work in the field.
"I was helping to make sure all the bases were in good stead for the transfer over to the Iraqi forces," Hannaford said.
He joined the Marines knowing he didn't want long-term career in the military. Hannaford's father and grandfather both were involved in PR and public affairs, but he wasn't sure what he wanted to do.
"Once I got back from Iraq, I had the epiphany that I wanted to go to school in New York," he said. "I was intrigued by media studies and communications, but I still want to go into more into public affairs and public policy type work, so I figured what better way to get down that path than PR?"
In late 2010, Hannaford left the military and started media studies classes for two years at Hunter College.
"When I went to school it was like, 'Wow, I am in class now and a year ago I was minesweeping,'" he said. "So it was a little bit of a weird adjustment."
Near the end of Hannaford's studies, he was seeking internship opportunities at PR firms. Family friends vouched for Edelman.
"I had very little knowledge of the Edelman family," he said. "I came to learn they have a vested interest in the veteran community."
He landed a summer internship with Edelman in the technology practice. Not long after graduating, he started full-time at Edelman as an assistant account executive. After four years, he's now a senior account executive.
"It's been cool to realize I have a unique background to go into the PR industry without having done a lot of that work prior," he said. "I wish more enlisted folks who aren't public affairs or admin people thought about it because there are a lot of smart people who are riflemen and machine gunners out there and I don't think they know the opportunities that are available to them."