'Every Bit of Christmas', which celebrates the ways people live well over the festive season, has been released on YouTube (below) and is airing this evening (12 November) during The X Factor on ITV.
It centres around a catchy Christmas song written by rapper and comedian Doc Brown, and features members of the public, Sainsbury's staff, and a handful of celebrities singing about Christmas traditions. These include the difficulty in buying presents for Dad and losing the end of the Sellotape.
The film was produced for Sainsbury's by its new advertising agency Wieden+Kennedy London, following the supermarket's split late last year from AMV BBDO, which created The Greatest Gift last year and Mog's Christmas in 2015.
Departure from the 'Christmas special'
Sainsbury's admitted that this year's campaign, which is shot in black and white, was created as a "departure from the Christmas special".
According to the retailer, the film is meant to tie in with its 'Living Well for Less' branding, which has been a central theme across all of its advertising in 2017.
---
See also: John Lewis launches imaginative 2017 Chrtistmas campaign with monster uner the bed
---
Sainsbury's head of broadcast communications Laura Boothby said: "Living well has been at the heart of our advertising all year and there is no better time to celebrate that than at Christmas.
"There are so many rituals and moments that make each person's Christmas special and we wanted to feature as many of these as possible - and all set to a catchy festive tune."
Twenty-five versions of the film will be launched in a variety of formats over the Christmas period to ensure "hype doesn't die down after two weeks", Boothby said.
This includes 60-, 30-, and 10-second versions, with flashes of colour and outtakes from the original film, promoted across Facebook, Twitter, Instagram, YouTube, and Snapchat.
Sainsbury's is also releasing a Karaoke version of the film on YouTube, and the song will be available on Spotify from Monday 13 November.
No charity tie-in
Unlike previous years, however, Sainsbury's has chosen not to tie-in its Christmas campaign with a charity partner; instead opting to provide support for a number of charitable organisations throughout the year.
Sainsbury's has also decided against creating any merchandise to accompany its Christmas campaign - something done this year by John Lewis, Aldi and M&S - Boothby said this was so the supermarket could focus on promoting its range of food and drink products.
Fleur Wylie, senior corporate communications manager at Sainsbury's, told PRWeek: "This year our campaign celebrates all the little moments that happen in households across the country that make a British Christmas great.
"The PR campaign for the festive season will pick up on those themes – demonstrating that Sainsbury's understands the many ways our customers live well at Christmas and that we have everything they need in order to do so."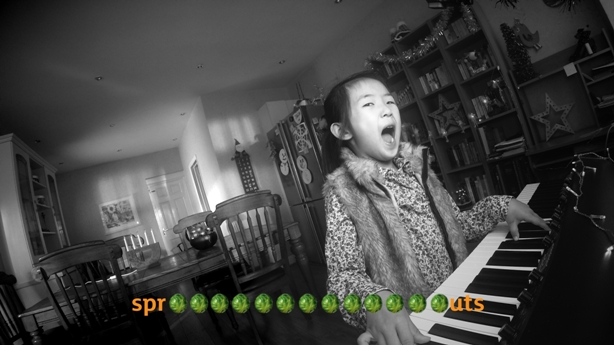 ---
Read next: Does Sainsbury's campaign strike a chord with PRWeek's Christmas panel?