The group, a charity whose members are comms and PR professionals working in the charity sector, used information from 713 sector respondents and 274 roles advertised with recruiters TPP over the past year.
They found that respondents identifying as men earned an average of £40,331, compared to women respondents' average of £34,503. This 14 per cent gap is an increase on the nine per cent seen in last years survey, and while still lower than the national average of 18.4 per cent, is still "hugely disappointing" according to CharityComms director Adeela Warley.
It also puts it higher than the broader PR industry, when comparing to a survey for Global Women in PR earlier this year.
The report also found that eight per cent of men surveyed, and four per cent of women, received a bonus in the past year. The overall average salary of £35,816 has steadily increased from £32,888 in 2012.
It also looked at pay levels at different types of charity, with animal and homelessness groups paying the most.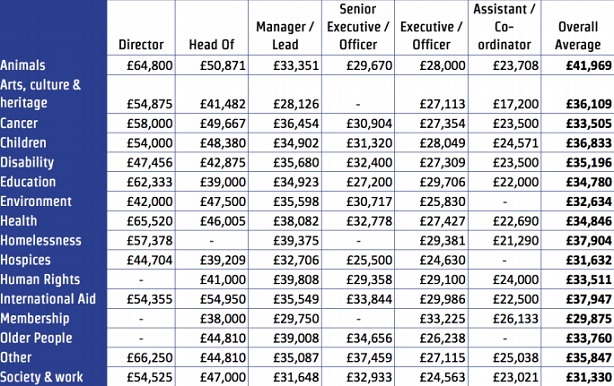 Elsewhere, the study found that staff at charities with more than 100 staff earned significantly more than those at smaller groups.


Read next: Friends of the Earth comms chief departs for CharityComms